All eyes are on the Duke and Duchess of Cambridge as they tour British Columbia and Yukon. Leading up to and during their tour, work is ongoing to ensure that when travellers hear of Kelowna, the Okanagan Valley, and British Columbia, they will think about planning a trip to see it for themselves.
Tourism Kelowna is generating and sharing content, images, and ideas to inspire travel to the region. Here are a couple of examples of Tourism Kelowna's work with travel media, including researching, planning and delivering itineraries, and providing ongoing assistance to travel writers and media.
Quirky Charm in Canadian Wine Country ran today on CNN.com and was written by Tim Johnson, who was hosted by Tourism Kelowna last October.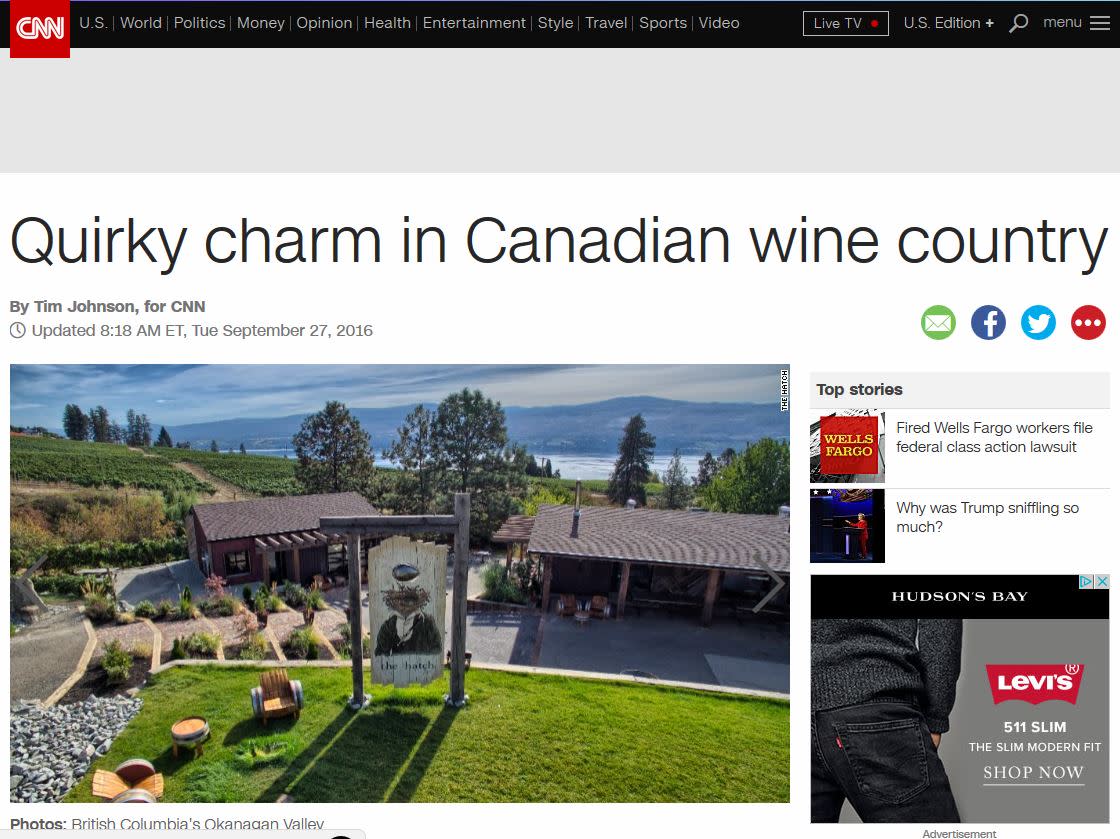 How to experience the Okanagan Valley like the royal couple ran Monday, Sept 26, in the Globe and Mail and was written by Kat Tancock, who was hosted by Tourism Kelowna and Destination BC in the summer.
Explore the wild and desolate beauty of the north of Canada ran on Saturday, Sept 24, in The Times (UK) and was written by Louise Roddon, who travelled to Kelowna and other communities on a familiarization tour hosted by Tourism Kelowna, Destination BC and Destination Canada.
To provide further support, fact sheets, images and photos, and content like the article A Quick Guide to Kelowna Ahead of the Royal Visit, were issued to media and travellers through Destination Canada's international media and travel websites.
Other topical news stories have run in Vogue and The Sunday Times using the Royal Tour as a launching point for travel stories.
We will continue to provide assistance to travel media and monitor coverage in effort to draw more people to our region.
If you have any questions about our travel media program, contact Alexa (alexa@tourismkelowna.com) or Chris Shauf (chris.shauf@tourismkelowna.com).