Want a view to go with your craft brew? Then the Kelowna Ale Trail is for you.
Tourism Kelowna is proud to support the Kelowna Ale Trail, the BC Ale Trail's newest itinerary to explore.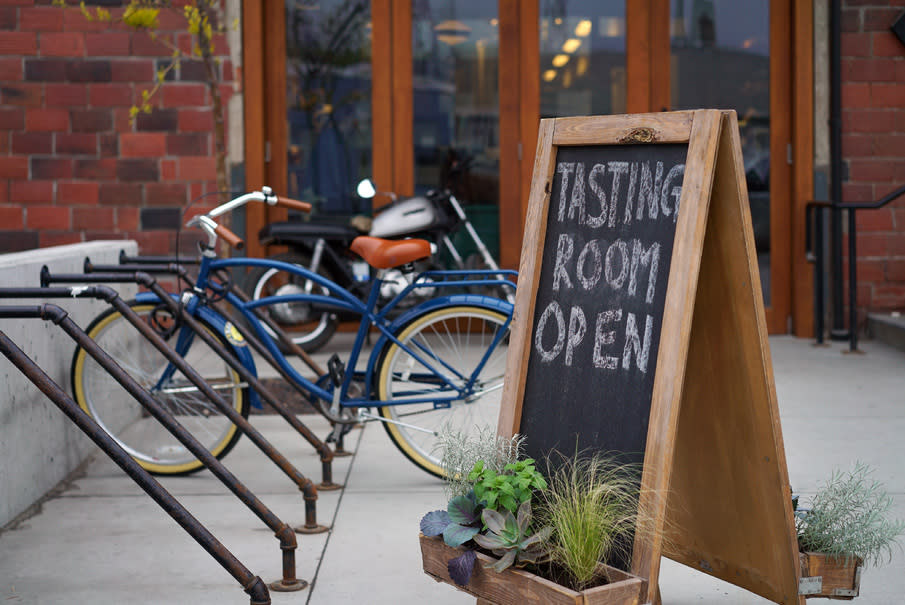 Launched last week, the Kelowna Ale Trail offers a three-day itinerary built around unique beer tasting experiences and brings in activities that show off our incredible destination.
For many years, Kelowna has offered quality craft beer experiences, and as new breweries open around the area, there's even more places to find a pint.
Ale Trail partners Tree Brewing Beer Institute, Freddy's Brewpub, and BNA Brewing offer delicious food and craft beer experiences and are great places to meet up to plan Kelowna-based activities, or relax and share stories and pics after an active and energetic day.
While there's hundreds of ways to spend your time in Kelowna and area, the Ale Trail team recommends getting out to golf, climb, hike, boat, check out Kelowna's downtown and bike at Myra Canyon in addition to checking out Kelowna's amazing restaurants.
Tasting rooms at Kettle River Brewing Co., Boundary Brewing Company, or Red Bird Brewing Inc. offer visitors more craft beer tasting opportunities as they explore Kelowna and area.
Start planning your ale-adventures here.
If you have questions about the Kelowna Ale Trail, please contact Chris Shauf, Director of Marketing and Communication, at (250) 861-1515 ext. 203, or e-mail chris.shauf@tourismkelowna.com.  
About the BC Ale Trail
In partnership with Destination British Columbia and the BC Craft Brewers Guild, the BC Ale Trail emphasizes how a visit to or around British Columbia is enhanced with a pint of craft beer culture. With an increasing preference for local craft beer in BC and growth of artisanal beer in North America, the BC Ale trail embraces the "buy local" movement, helps showcase independent breweries, and connects visitors with the unique culture at the heart of communities all over the province.
Find out more about the BC Ale Trail here.