Tourism Kelowna is pleased to announce that Kelowna has won the bid to host the 2018 World Mixed Curling Championship, taking place October 13-20, 2018, at the Kelowna Curling Club.  Over 140 of the world's best curlers will compete at the event, boosting the city's hotel occupancy by 1,500 total rooms.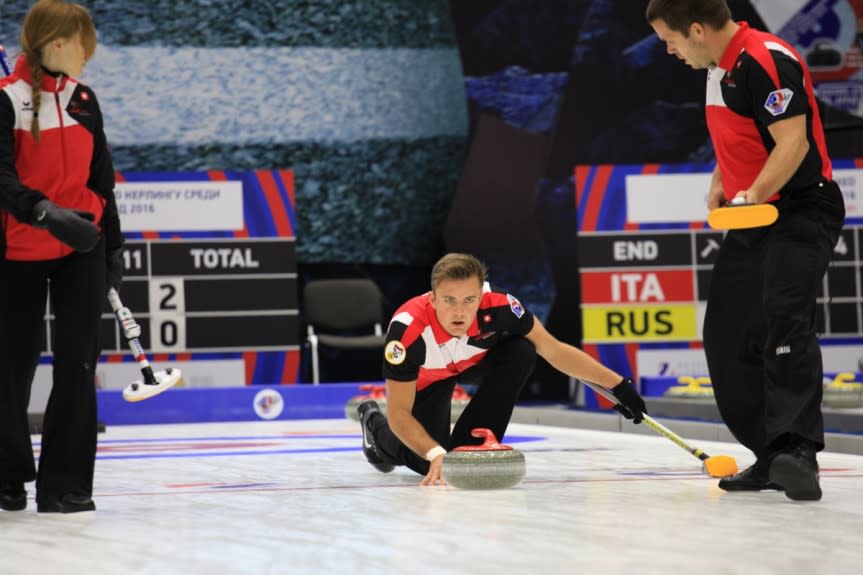 World Curling Federation President, Kate Caithness, said: "We are delighted to take our World Mixed event across the Atlantic for the first time. This event is proving to be a first-class development tool for our established and emerging Member Associations. I look forward to following the progress of this event and thank Jock Tyre, the [Kelowna Curling] club's General Manager, and Tourism Kelowna for their hard work to make this event possible."
Playing a vital role in the success of this bid, Tourism Kelowna contributed funding to help secure the event, worked with our accommodation partners to ensure hotel room availability, and committed to assisting with the marketing of this major event.

"Tourism Kelowna is proud to support the winning bid for the World Mixed Curling Championship. With over 35 countries competing, and many of them coming to Canada for the first time, this major event increases our destination awareness and appeal to an international audience. Hosting the World Mixed Curling Championship is an excellent example of how event tourism can enhance Kelowna's brand while driving new overnight visitors and economic benefits into our shoulder seasons," said Tourism Kelowna's President and CEO, Lisanne Ballantyne.
With the addition of the 2018 World Mixed Curling Championships, October will be an exciting and busy month in Kelowna; BreakOut West, a regional music event that includes a conference, a music festival, and the Western Canadian Music Awards, will be taking place October 10-14.
If you have any questions about the 2018 World Mixed Curling Championships or want to inquire about getting involved, please reach out to Sport and Event Sales Manager, Harvey Hubball, at harvey@tourismkelowna.com or by calling (250) 861-1515 ext 209.