Sustainability is at the forefront of our visitor experience team's activities and operations in the Kelowna Visitor Centre (KVC), meaning there are frequently new initiatives and exciting changes happening at the KVC. 
With the recent update to our COVID-19 Health & Safety Plan, which now includes mandatory masks for those entering the KVC, we have acquired a Terracycle PPE recycling box in order to collect and properly recycle any single-use masks or gloves. The purpose of this program is to continue to protect anyone in the building from the spread of COVID-19 while also providing options to keep single-use items out of the landfill and the natural environment.
With the requirement of non-medical masks or face coverings in the KVC and many other businesses or public buildings in the community, we have brought on several new reusable mask suppliers. We now have a selection of masks from our own Love for Kelowna line, Green Bean Reloved, The University of British Columbia Bookstore, Beyond Wrapture, and several other local, upcycled mask producers. The most recent Love for Kelowna masks, made in Canada with 100% organic bamboo fibres, have been created in partnership with Okanagan Valley Vagabonds.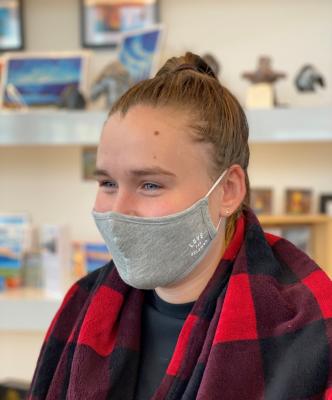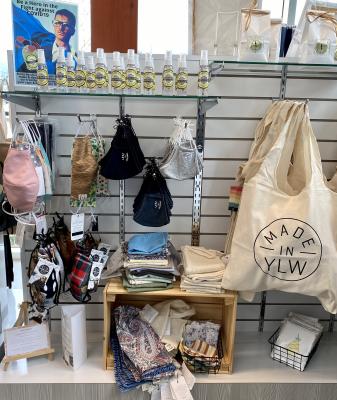 On November 6, we reached a milestone as the counter on the KVC water bottle filling station hit 10,000. This equates to the number of single-use plastic bottles that would have been used instead of the reusable containers that have been filled with more than 5,000 litres of water. In 2019 there were 20 solar panels installed on the roof of the KVC which have generated over 10,600kWh of energy for the building in 2020. This is equivalent to planting 124 tree seedlings grown for 10 years or to charging approximately 955,806 smartphones.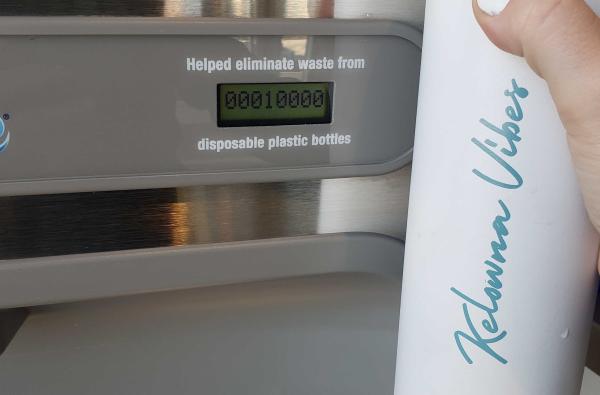 The KVC has also been added to the Green Okanagan Shop Local Directory. This directory has been created to help both residents and visitors alike make more sustainable choices for the purchase of products or services in the Okanagan Valley.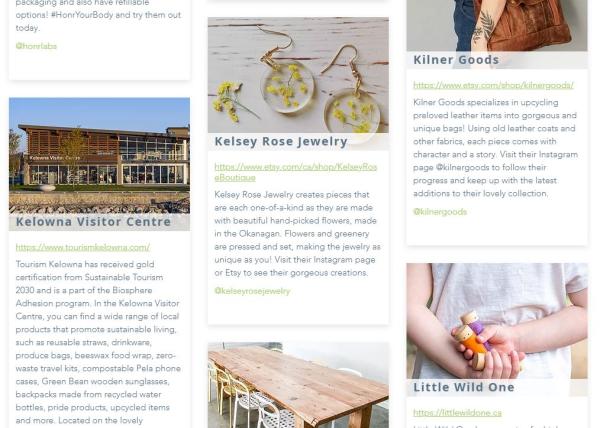 For any questions about any of these initiatives or sustainability in the Kelowna Visitor Centre, please contact me at chris@tourismkelowna.com or (250) 861-1515 ext. 207.