Over the past year, Tourism Kelowna's retail program at the Kelowna Visitor Centre has grown from eight local suppliers, artisans, and consignees to more than 50.
"The retail program has far surpassed our initial plan to support local artists, vendors, and stakeholders," said Director of Visitor Experience, Chris Lewis. "The wide variety of locally-made art and products now offered in the Kelowna Visitor Centre promotes a sense of place for visitors and enriches the quality of life for residents, as approximately 40% of our retail sales this summer supported members of our community."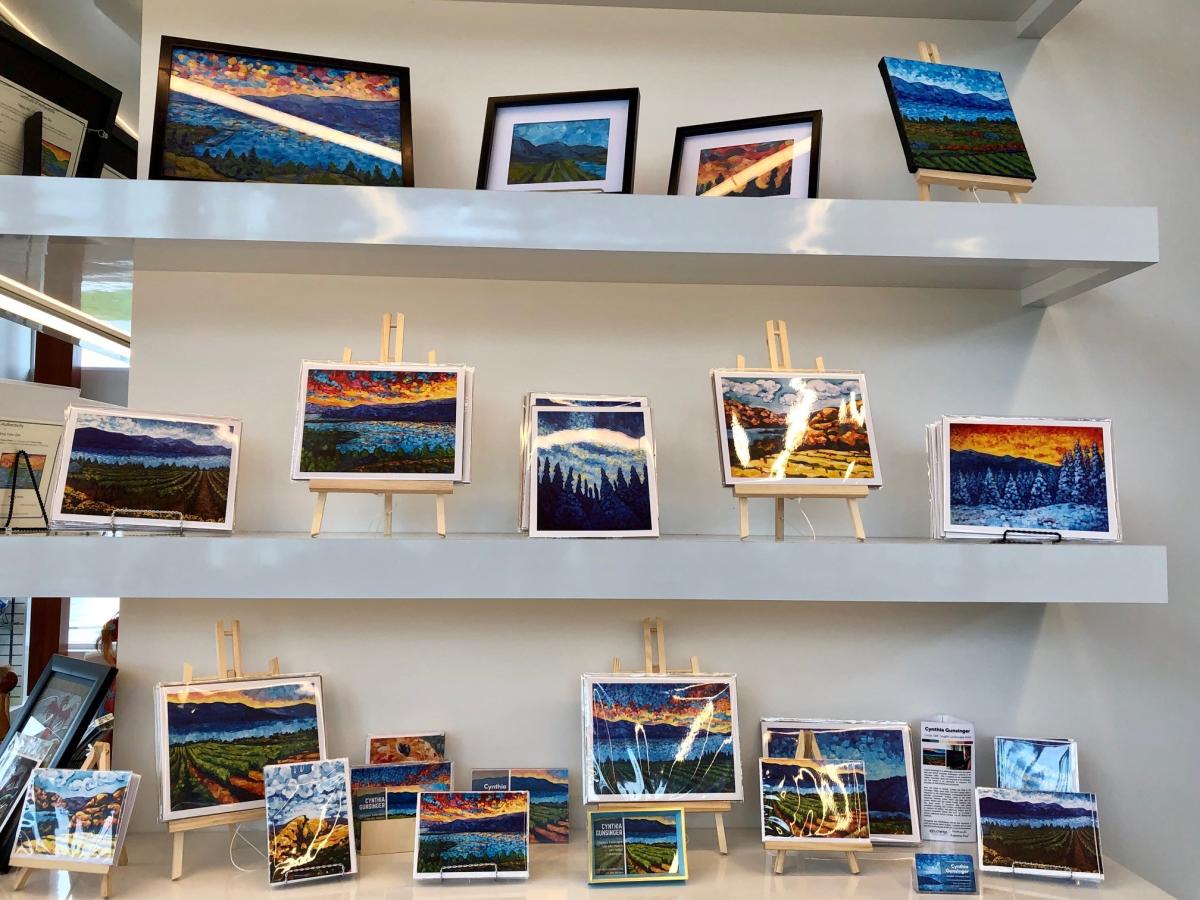 September's featured artist is Cynthia Gunsinger, a self-taught, local artist who paints bold and vibrant Canadian landscapes, primarily of the Okanagan Valley. She is inspired by the breathtaking valleys, mountains, lakes, and vineyards of the Okanagan and her artwork is an expression of reverence and adoration for this beautiful part of Canada. Born and raised in Ontario, Cynthia has lived in the Okanagan Valley since 2010. Her unique style, influenced by the expressionist, impressionist, and even pointillist movements, all centre around her love of the Okanagan's diverse landscapes. Cynthia paints in her sunny downtown Kelowna condo, where she lives with her partner, Robert, and tiny human, Daniel. Cynthia's work has been shown in numerous solo and private exhibitions including Lake Country Art Walk and shows at Kelowna Art Gallery, the Alternator Gallery, and the Kelowna Innovation Centre. Her work can be found in private collections across Canada, the US, some parts of Europe, and as far as Australia. Thoughtful and breathtaking artwork that expresses a vivid and intense sense of place, Cynthia's art is a warm and fond remembrance of the places you've loved visiting.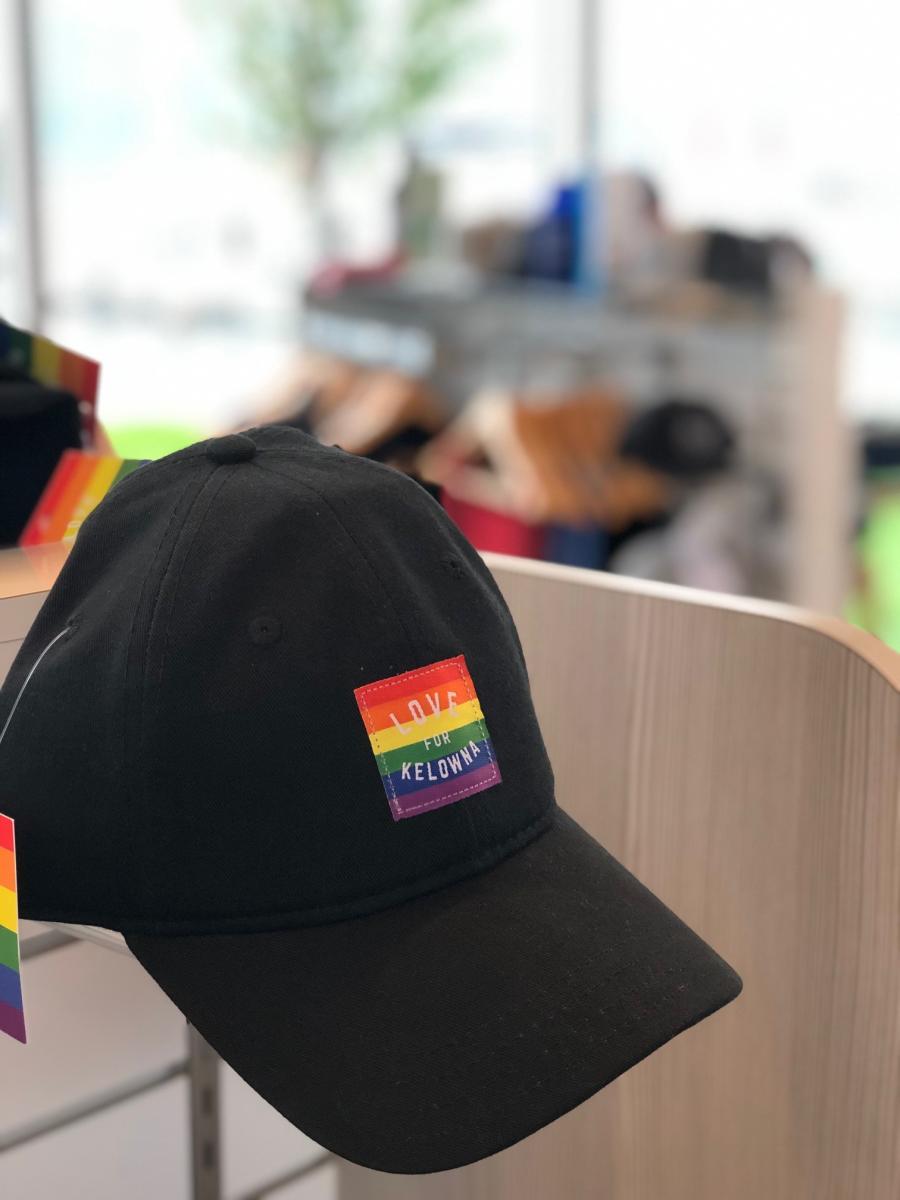 In addition to monthly featured artists, Tourism Kelowna has started to create 'Love for Kelowna' items to show support of the Kelowna Pride Society and the LGBT2Q+ community. The fall/winter collection of apparel and accessories has also arrived and is available at the Kelowna Visitor Centre or online at loveforkelowna.com.
For more information on Tourism Kelowna's retail program, please contact me at joey@tourismkelowna.com or at (250) 861-1515 ext. 208.