A full house is expected at Prospera Place when one of Canada's biggest sporting events, the Tim Hortons Brier™, comes to Kelowna in March 2021. The week-long tournament and celebration, where the country's best men's curling teams will go head to head for a national title, will draw curling fans from across Canada and will have an estimated economic impact of more than $10 million. The sought-after event was awarded through a lengthy bid process, with Curling Canada announcing Kelowna's win late last week.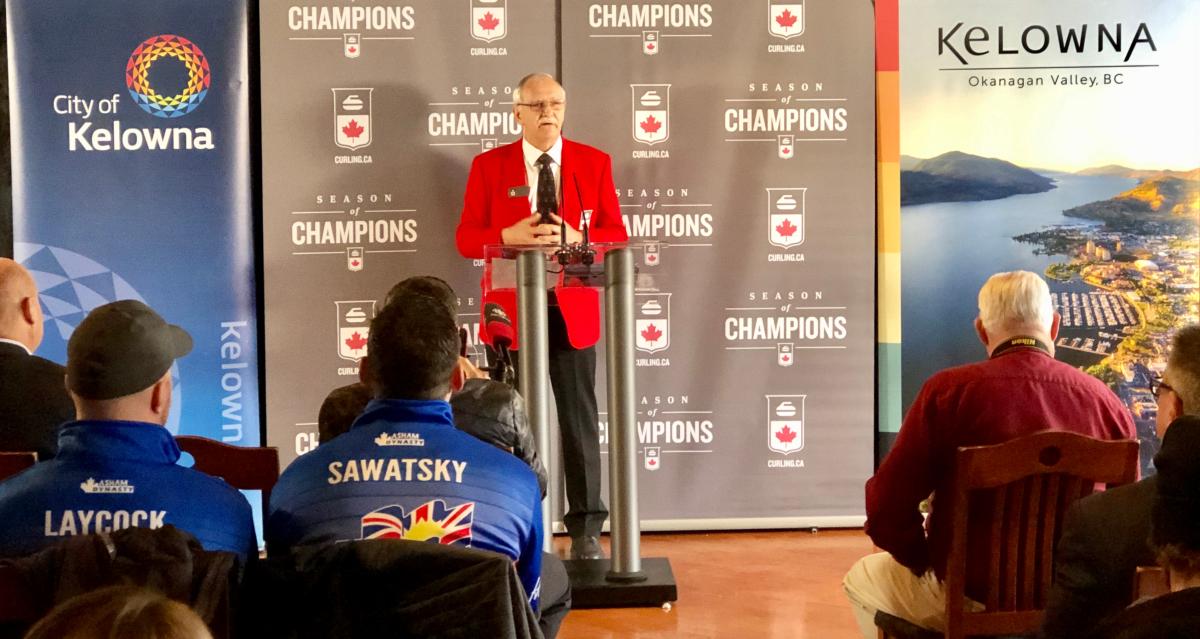 "Kelowna is very excited to host the 2021 Tim Hortons Brier and we thank Curling Canada for the opportunity to do so," said Kelowna Mayor, Colin Basran. "Our community is eager to welcome the athletes, officials, and fans from across Canada for the country's premier curling event. To be able to host this Canadian tradition in one of the most beautiful cities in our country will certainly be a memorable and prosperous experience for all."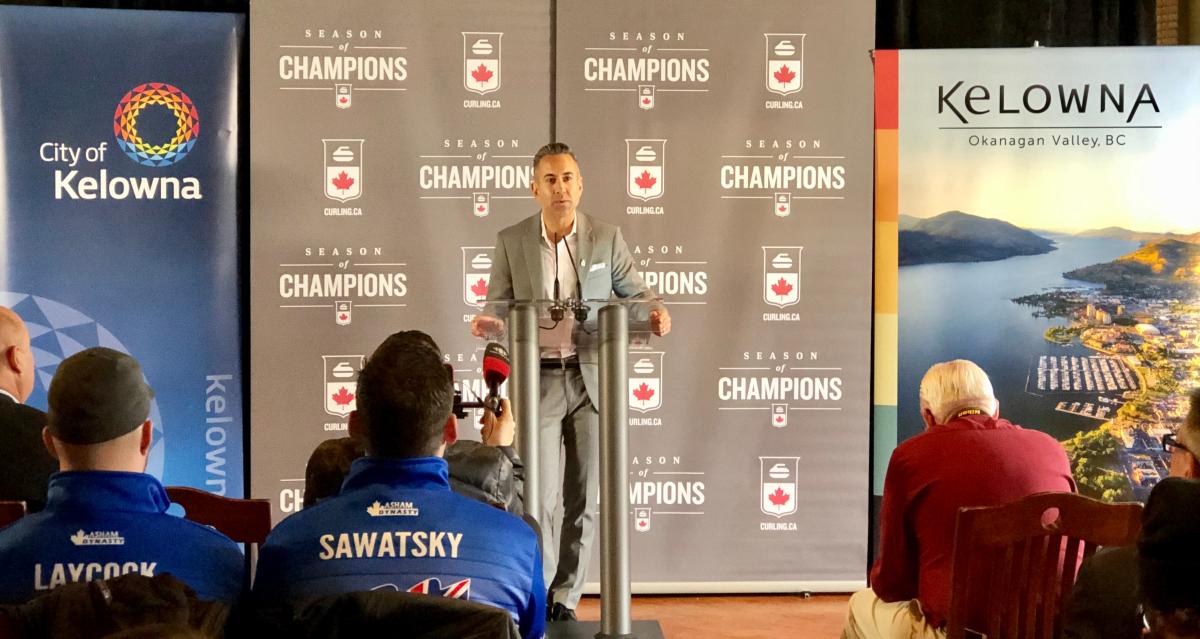 "A national 10-day event such as the Tim Hortons Brier will bring major economic benefits to the Central Okanagan, transforming March into a busy, exciting time for visitors and local businesses," said Tourism Kelowna President and CEO, Lisanne Ballantyne. "As a host destination, Kelowna has a record of hosting highly successful national and international events, and we look forward to welcoming the national players, media, and thousands of curling fans from across to the country to this premier sporting event."
Thursday's announcement builds the momentum of a strategic partnership between Tourism Kelowna and the City of Kelowna to attract major events that will generate new visitors and economic impact, especially in Kelowna's softer tourism months. The bid was secured in part through Tourism Kelowna's Major Events Strategy. A premier, national event of this calibre, held in early spring, will help to strengthen Kelowna's growing reputation as a year-round travel destination.
"On behalf of the Kelowna Hotel Motel Association (KHMA), we are thrilled to have the opportunity to showcase our amazing group of properties to the very loyal fan base of Canadian curling," said KHMA President, Dale Sivichua, upon hearing news of the announcement. "The Tim Hortons Brier is an event rich with tradition. It will be an honour for the city of Kelowna to prove once again that we have the infrastructure and amenities to successfully host events of this magnitude. Events of this scale have a significant positive financial impact for not only our members but numerous Kelowna tourism stakeholders. Thank you to the team at Tourism Kelowna and the City of Kelowna for their efforts in obtaining this event."
While it will be the first time the Tim Hortons Brier has been played in Kelowna since 1968, the city has been active in hosting major curling events, including the 1986 World Women's Championship (won by Canada's Marilyn Bodogh), the 1989 Scotties Tournament of Hearts (won by Team Canada's Heather Houston), the 1999 Canadian Junior Championships (won by Ontario's John Morris and Quebec's Marie-France Larouche), the 2002 World Junior Championships (won by Canada's David Hamblin and Cassie Johnson of the United States, and, most recently, the World Mixed Curling Championship in 2018, won by Canada's Mike Anderson.
The 2021 Tim Hortons Brier will take place from March 6-14 at Prospera Place; it will be broadcast nationally on TSN. Tickets for the 92nd edition of the championship are expected to go on sale early in 2020.
For more information on Tourism Kelowna's support of the 2021 Tim Hortons Brier, or for information on Tourism Kelowna's Major Events Strategy, contact Colin McGuinness at colin@tourismkelowna.com or (250) 861-1515 ext. 209. Click here to read Curling Canada's full press release.