Fall travel, LGBT2Q+ event promotion, and winter getaway planning featured heavily in media placements during October.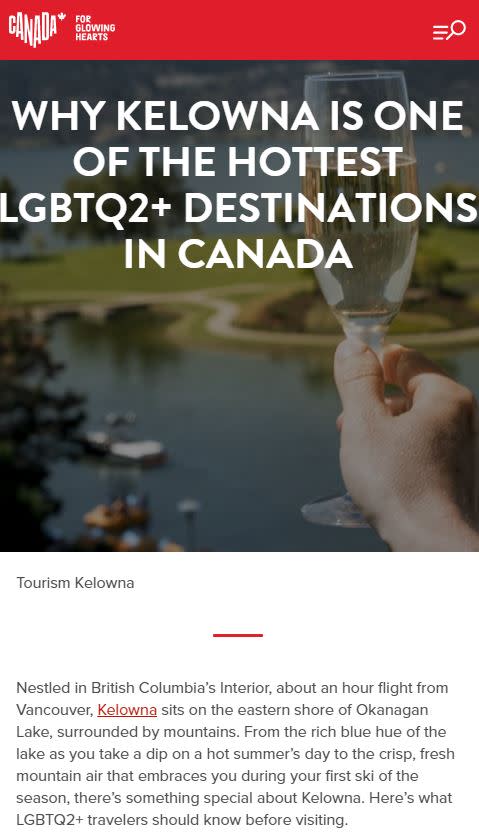 Lastly, November is another busy and exciting month hosting journalists and online influencers. The 2019 International Indigenous Tourism Conference and OUT in the Valley are bringing national media to the city to research future stories – stay tuned for that coverage!
Help us share your story and create great Kelowna content. Share what's new and noteworthy for your business by emailing me at carla@tourismkelowna.com.