November was a busy month in Kelowna with many events taking place, meaning plenty of travel media visits and positive media coverage.
Kicking off the events was the Okanagan Spirits Craft Distillery Mixoff, followed by the 2019 International Indigenous Tourism Conference, then OUT in the Valley and the Sugarplum Ball, and finally the announcement that Kelowna will be hosting the 2021 Tim Horton's Brier. Coverage of these events ranged from local to national to international. Below are some of the highlights:
Not only did the events receive plenty of coverage, but Kelowna and the Okanagan are featured in an article from Gourmet Traveller Australia, resulting from a visit we supported in October. Destination Canada brought in Luxury Lifestyle Magazine journalists from India this summer, which resulted in great coverage for our wine region in the UK and India.  And, Bon Appetit introduced the Okanagan to a US audience.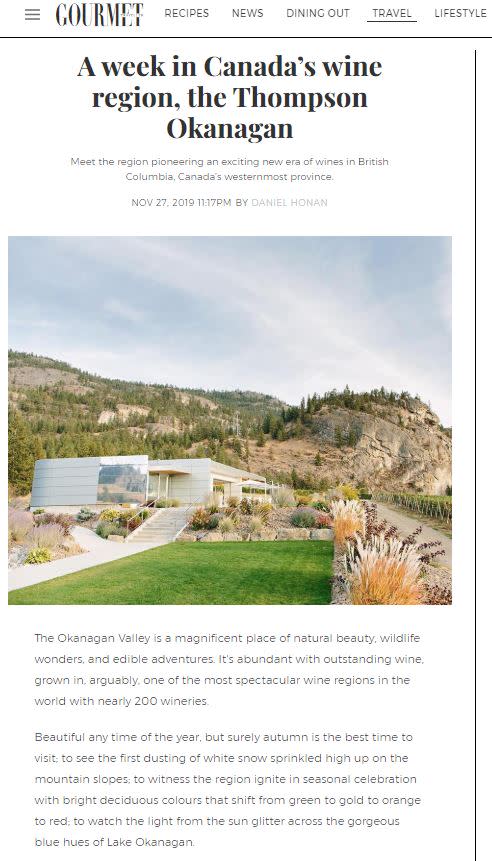 Help us share your story and create great Kelowna content. Share what's new and noteworthy for your business by emailing me at carla@tourismkelowna.com.