As November winds down, here's a selection of (the more than 20) media placements Kelowna has garnered this month as a result of our earned-media strategy.  
In September, Tourism Kelowna hosted Rose Filice, Sales and Editorial Coordinator for Ignite (a publication dedicated to meetings and incentive travel), to inform a destination feature. Rose's feature was published in the November/December issue to a dedicated print and digital audience of 35,000.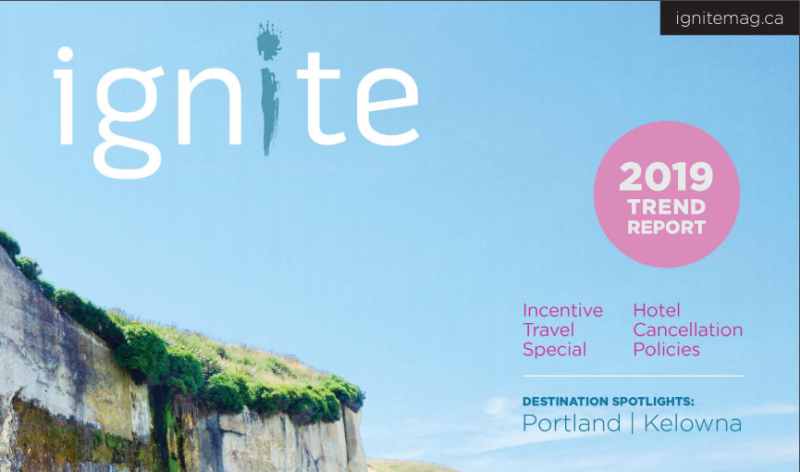 Boulevard Okanagan is a regional publication, which at times reaches out to Tourism Kelowna for story ideas and support. We recently pitched the idea of upscale sweets ('Sweet Talk') for their winter issue, and they ran with it, highlighting QB Gelato, Sandrine French Pastry & Chocolate, and Karat Chocolate. This piece is an excellent example of Tourism Kelowna's position within the media landscape, which allows us to inform and bolster the profile of our local businesses.
In October, Tourism Kelowna supported a Destination British Columbia-led media visit, hosting 7 media from Canada, the US, the UK, Germany, China, and Mexico. Rachel Mills of the UK recently posted about her BC wide trip, including stops in Kelowna, in a Rough Guides article reaching more than one million readers.
Hosted in August, veteran writer and editor, Joanne Sasvari, turned out a stellar look at Kelowna's culinary scene in the fall/winter issue of VITIS (revered niche publication dedicated to BC wine culture). The edition also included a feature from Joanne on Martin's Lane Winery.
Noted golf and travel journalist, Adam Stanley, was a media guest of Tourism Kelowna in the spring of 2017. Adam previously placed articles with the Canadian Press Wire and Globe and Mail. Last week, Adam placed a golf-centered Kelowna destination piece on GolfCanada.ca to their audience of more than 100,000.
Help us create dynamic pitches to media. Share what's new and noteworthy with your business with Jennifer Widmer at jennifer.widmer@tourismkelowna.com