February saw another strong month of coverage for Kelowna as a visit-worthy destination, with much to explore year round.Below is a snapshot of the more than 20 articles published, garnering regional, national, and international exposure.
In January, Tourism Kelowna hosted our first media familiarization tour, which focused on the strategic message of Kelowna as a winter destination. As a result of that tour:
Roslyne Buchanan published four articles highlighting experiences including winery visits, dining out, and outdoor adventure, both in Kelowna and at Big White, on the regional outlet, Gonzo Okanagan. Here's a look at Roslyne's take on winter wine touring.
Ann Britton Campbell covered her stay in Kelowna for The Vancouver Sun. This past weekend, Ann's piece 'Wine, Dine, & Dash in Kelowna' landed the front page of the paper's travel section. The article was syndicated through Post Media network, expanding its reach across the country.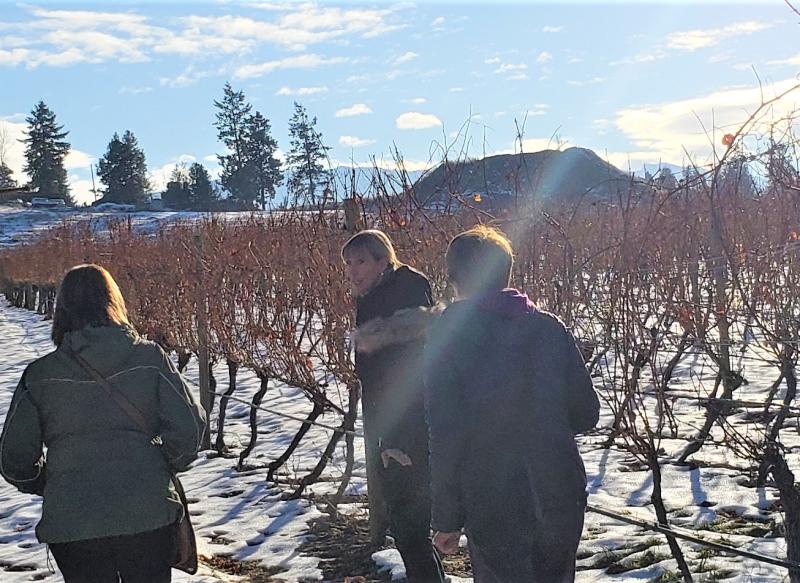 Western Art & Architecture, a US-based niche publication, showcased Kelowna in the Wanderings section of their Feb/Mar edition, distributed to their audience (print and digital) of 65,000+. Writer, Gussie Fauntleroy, sought support from Tourism Kelowna to inform her content.
Local writer, Lisa Kadane, continues to work closely with Tourism Kelowna to support her Kelowna content. Lisa placed two pieces in the recent issue of Alaska Beyond (Alaska Airlines): one piece focused on Kelowna's cultural district and one on Big White. You can view the issue here (flip to pages 39 and 41). Alaska Airlines serves 3.8 million passengers a month.
TripAdvisor's Rentals Blog named Kelowna among a list of the top 18 lake towns in North America, highlighting our strong wine game and scenic walks to an international audience of millions. The story was picked up regionally, and you likely saw articles from Castanet and Infotel boosting the content.
Matador Network recently outlined a list of best Indigenous experiences in BC. Indigenous World Winery and Red Fox Club were profiled to an audience of nearly a million, describing their unique tastings and culinary offerings.
Help us share your story and create great Kelowna content. Share what's new and noteworthy for your business with Jennifer Widmer, Travel Media & Communication, at jennifer.widmer@tourismkelowna.com