On Thursday, April 22, the Kelowna Hotel Motel Association held their fourth annual Heart of Hospitality Awards virtually. The awards were started in 2017 as a way to recognize industry professionals who "have gone above and beyond to provide exceptional experiences to Kelowna and area visitors." 
Tourism Kelowna was proud to present the "Spirit of Kelowna" award to this year's co-winners—who tied for the top spot—Ginette Parenteau from the Best Western PLUS Kelowna Hotel & Suites and Sergio Cunial from the Kelowna Ramada Hotel and Conference Centre (pictured below). The "Spirit of Kelowna" award is presented to an individual who demonstrates the spirit of Kelowna's brand promise and the destination ambassador values of collaboration, excellence, pride, innovation, and integrity. Here are quick snippets from Ginette and Sergio's nominations:
"Ginette brings passion, creativity, and warmth into every project or discussion she has with another employee or client. She excels at relationships and genuine interactions."
"Sergio's pride of his hotel and our city shows through in everything he does. His 35 years at the hotel brings a wealth of knowledge and experience that he happily shares with his colleagues and guest. We are lucky to have him as an ambassador for Kelowna."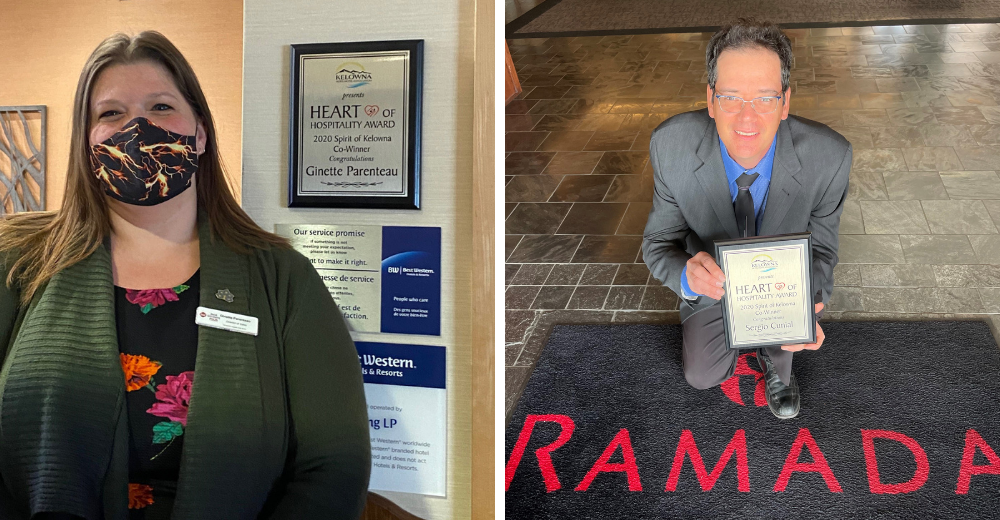 Two other awards were handed out during the afternoon's ceremony. Jill Breer from Eldorado Resort (left) was presented with the "Service Superstar" award while Jane Goldring from Sandman Hotels (right) was the recipient of the "Heart & Soul" award.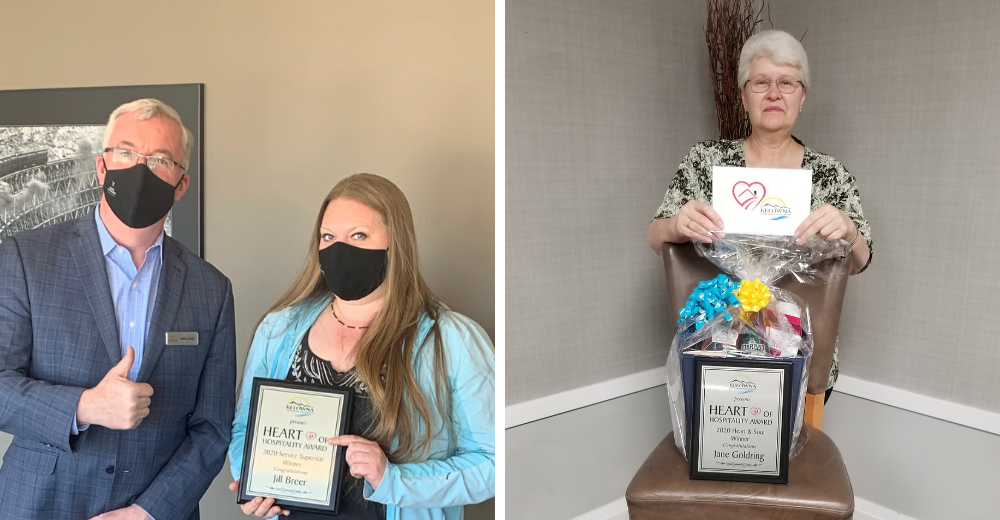 A recording of the virtual event, which includes all the nominees, can be viewed online.
Tourism Kelowna would like to congratulate all the award nominees and winners—thank you for your hard work, especially during this most challenging year. Our local tourism industry and our community would not be the same without your dedication to providing exceptional service.