Local attractions are featured in the March issue of SOAR Magazine, the in-flight magazine for Pacific Coastal Airlines (PCA). Inside, the 2.5-page piece spotlights the new, 65-minute flights PCA offers twice daily between Kelowna and Victoria by describing a day trip to Kelowna and West Kelowna teeming with opportunities to sip, savour, and explore our beautiful area.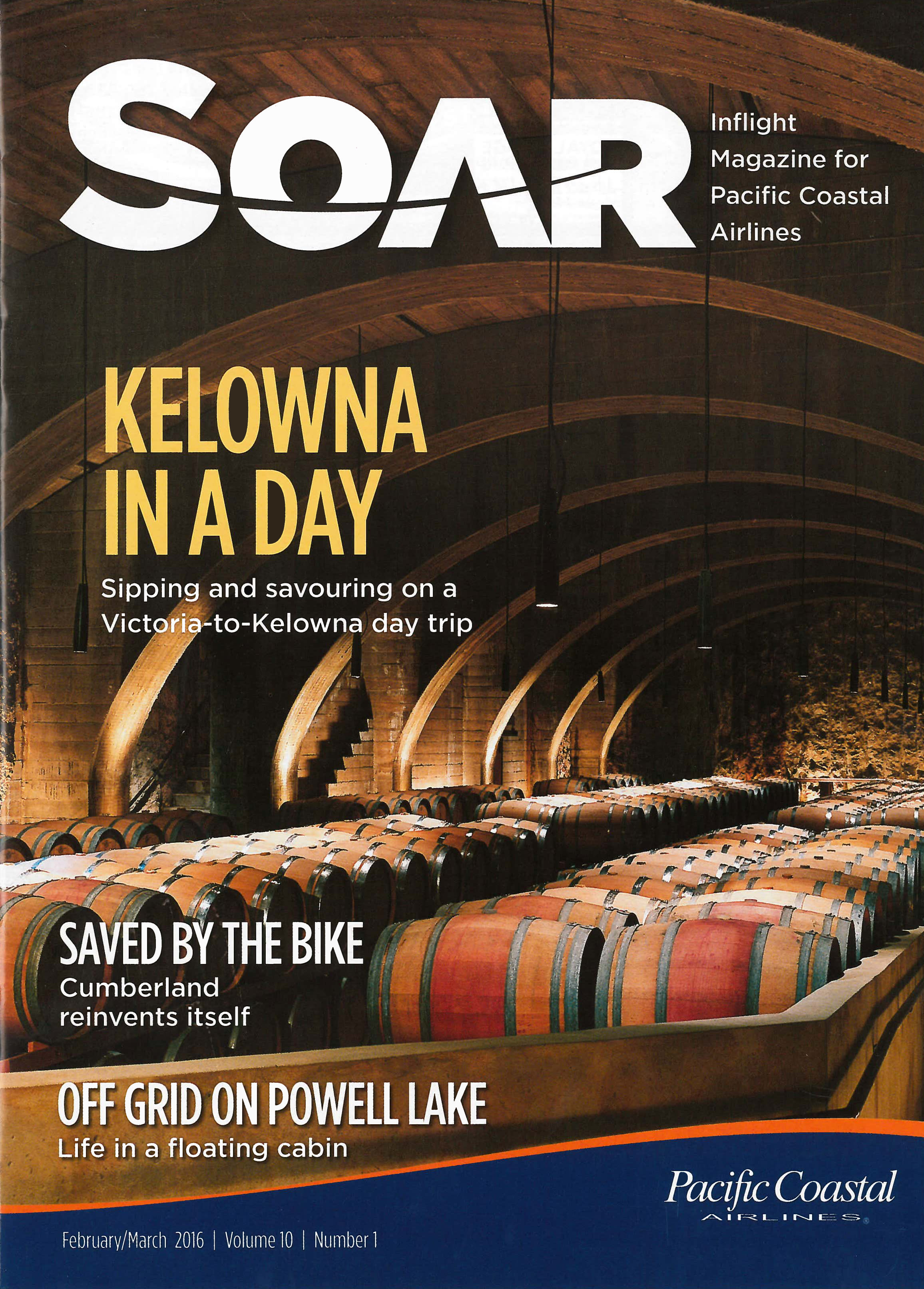 "Kelowna in a Day" is the result of a familiarization tour hosted by Tourism Kelowna and PCA in celebration of their inaugural Victoria-Kelowna flight. Mentions in the article include Pulp Fiction Coffee Shop, Quails' Gate Winery and Old Vines Restaurant, Mission Hill Family Estate, The Hatch, Okanagan Spirits, and Curious Café before hopping aboard the evening flight returning to Victoria.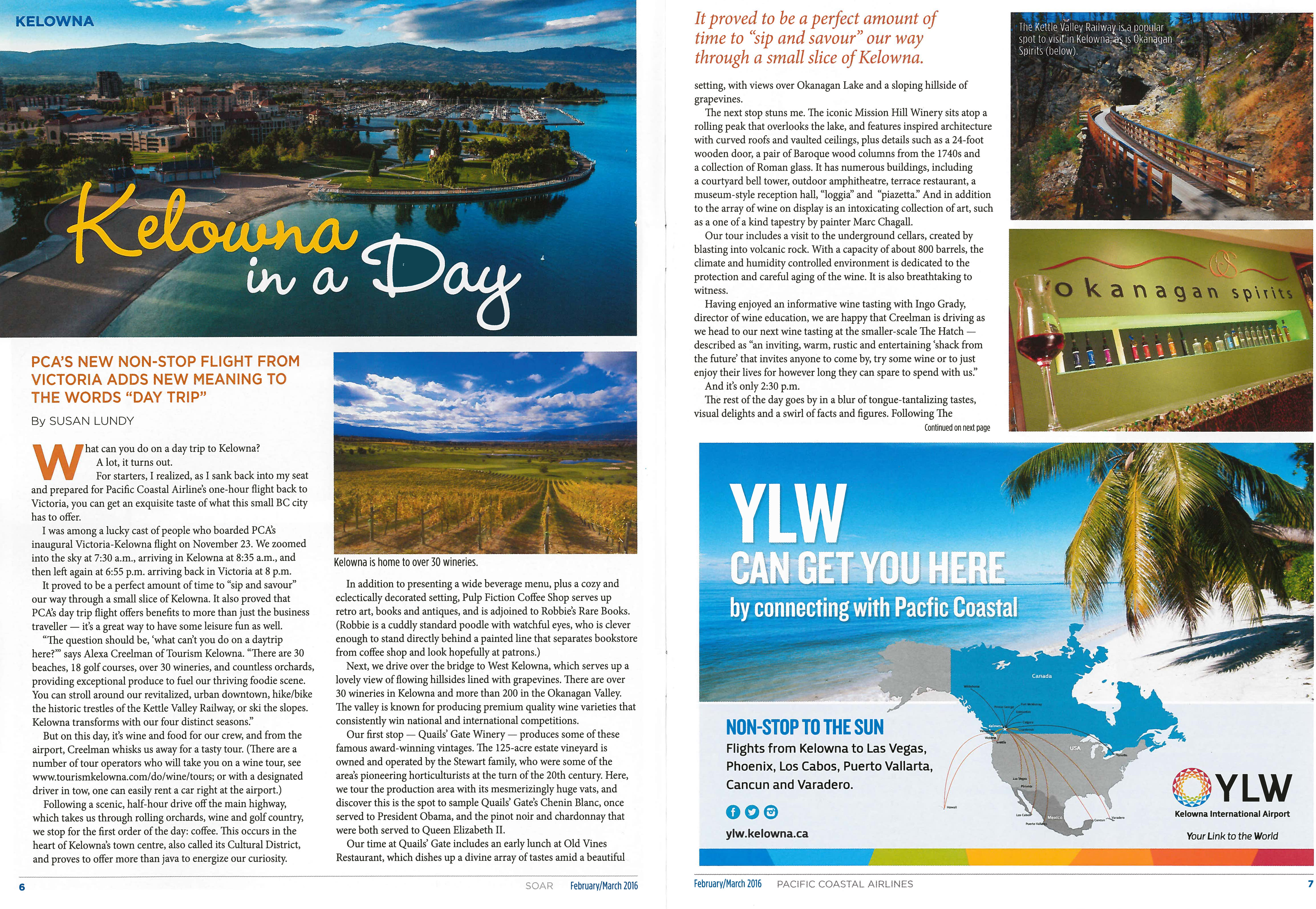 The article is available online and on PCA flights. You can click through to page 6 and view it here: http://www.pacificcoastal.com/about/soar-current-issue/
The article is already spurring people to travel here! One reader was so excited by what she read that she called us for more suggestions as she began planning a trip to celebrate an upcoming milestone birthday.
If you have friends or family planning a trip to Kelowna, please feel free to do the same and give our experts at the Visitor Centre a call toll-free at 1-800-663-4345.
---
Previously posted by: Alexa Creelman