Tourism Kelowna's fall marketing campaign is currently in market, inviting visitors to come and find out why Kelowna should be their favourite fall destination. 
The goal of the campaign is to continue to build awareness of Kelowna as a four-season destination and further drive consideration for, and bookings of, fall trips to Kelowna. The campaign's target markets include wine and food lovers and active urban adventurers in BC, Alberta, and Washington; it is running from September 16 through November 10.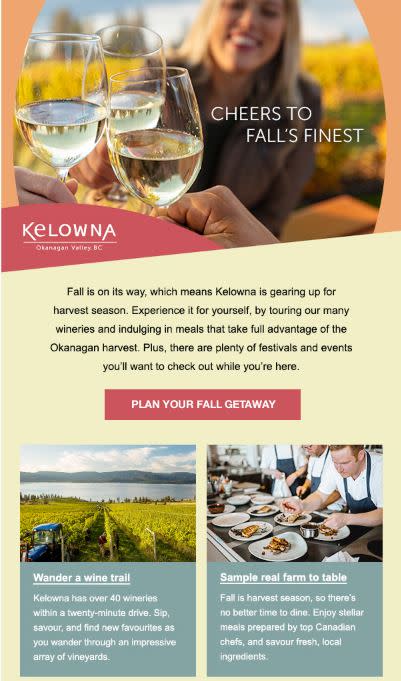 The campaign's advertising tactics include national specialty television ads (five weeks on stations like the Food Network, HGTV, History, Slice, and Movietime), video ads on connected TV platforms, content partnerships, digital advertising that includes native content and social media advertisements, e-mail marketing, and an online travel agency partnership with TripAdvisor.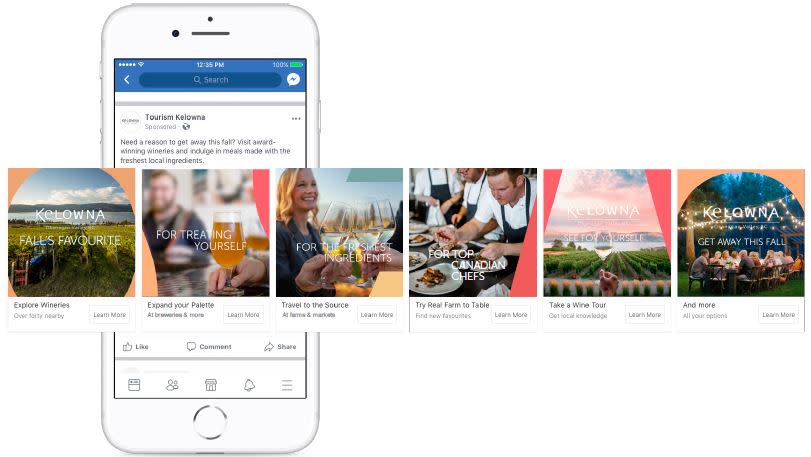 If you have any questions about the fall campaign, or Tourism Kelowna's marketing and communication strategy, please contact me at (250) 861-1515 ext 203 or via email at chris.shauf@tourismkelowna.com.