On Tuesday, March 5, Tourism Kelowna hosted a workshop on understanding the visitor economy in Kelowna. This was the second in a series of Stakeholder Plug-In Sessions where we connect our local tourism businesses to community information or industry insights. This sold-out event included presentations on the Tourism Kelowna brand, results from the 2018 Visitor Intercept Survey, and data from our pilot project with TELUS Insights. This data enables us to identify and target our customers in a much more cost effective way, placing advertising and content where we know those with a high propensity to travel to Kelowna will find it.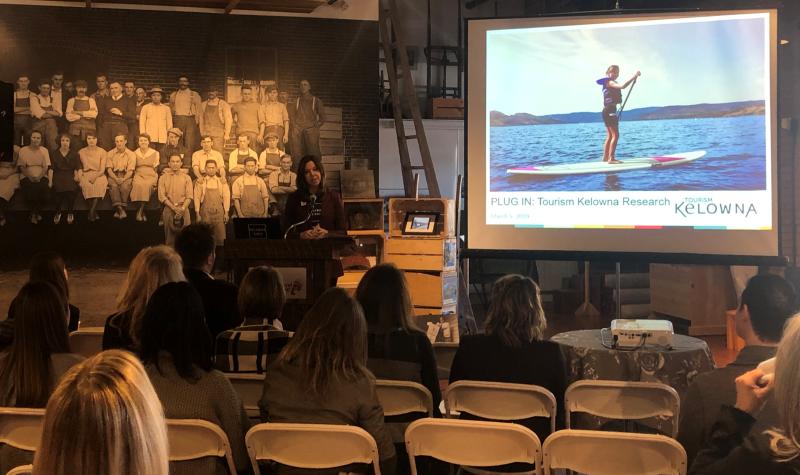 If you were unable to attend the session, we have added the presentations to the Tourism Kelowna Extranet Partner Bulletins section for you to review at your convenience.  
Our next Stakeholder Plug-In Session will be Tuesday, May 7 at 9 a.m. and it will focus on responsible tourism with a presentation from Deirdre Campbell, co-founder of the Impact Conference and Managing Partner at the Beattie Tartan Group, a national integrated marketing firm. Click here for more information on this important event and to register.  
For more information on Tourism Kelowna's Stakeholder Plug-In sessions, please contact Jennifer Horsnell at jennifer@tourismkelowna.com or 250-861-1515 ext. 205.