Tourism Kelowna, along with Cantrav and Delta Hotels by Marriott Grand Okanagan Resort, had an opportunity to connect with meeting planners from the Pacific Northwest during the recent Cascadia Educational Conference in Bend, Oregon. Despite recent concerns over COVID-19, the conference went ahead and welcomed over 150 delegates. 
As Tourism Kelowna was a diamond level sponsor for this conference, there were plenty of opportunities to feature our beautiful destination to the attendees. I was able to do a short presentation on Kelowna and to show everyone our meetings and conference video during the opening keynote session. Directly following that session, we once again featured Kelowna during a sponsored breakout session with Kelowna's own wellness guru, Tracy Steen. During Tracy's session, guests learned how the simple act of moving daily can support their overall wellness. They also had an opportunity to see Kelowna during another short video presentation, which happened to feature Tracy.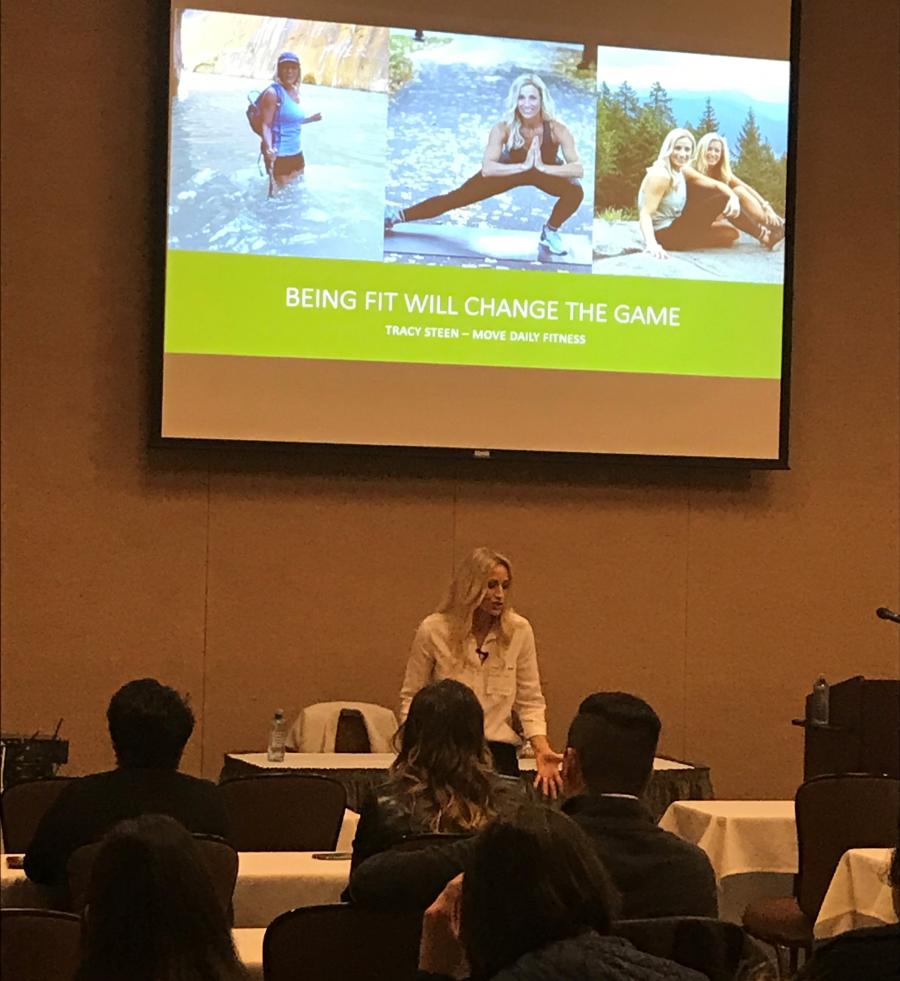 The conference also provided lucrative one-on-one appointments with 15 key planners. During the 10-minute hosted buyer appointments, I was able to gather information on the various programs the planners host as well as give them a brief overview of our destination, specifically our location as many planners were not familiar with Kelowna. These appointments proved very valuable as we left with two bidding opportunities as a direct result and have three other follow up calls scheduled to further discuss future RFPs.  
We also had an opportunity to connect with planners during a two-hour, non-traditional tradeshow. All exhibitors were encouraged to do some sort of game or activity during the show so keeping with our wellness theme, we challenged guests to complete a wall sit. Guests were also encouraged to take a moment to focus on positive thoughts while writing down a gratitude statement and sharing it on our gratitude tree. Given the recent uncertain times, people enjoyed taking a moment to reflect on the things they are grateful for.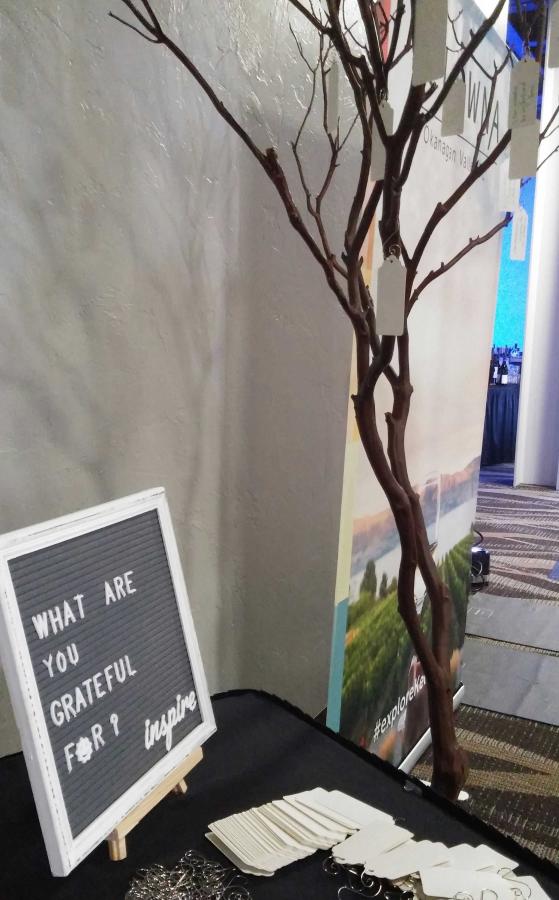 Along with multiple networking opportunities, the final gala showcased Kelowna during an exciting live auction. Our generous partners put together a Welcome to Kelowna package including four nights of accommodation along with a special wine-paired lunch which ended up selling for $800 USD.  
Overall, this conference met our objectives by providing immediate bidding opportunities as well as raising destination awareness to planners from the Pacific Northwest.  Should you have any questions about the event, please reach out to me at (587) 716-5599 or at nicolle@tourismkelowna.com.