Nominate a deserving business for the BC Tourism Industry Awards. The awards recognize individuals and businesses that have done amazing work promoting our province and its many destinations to travellers, and have contributed to the growth of our $14.6 billion dollar provincial tourism industry.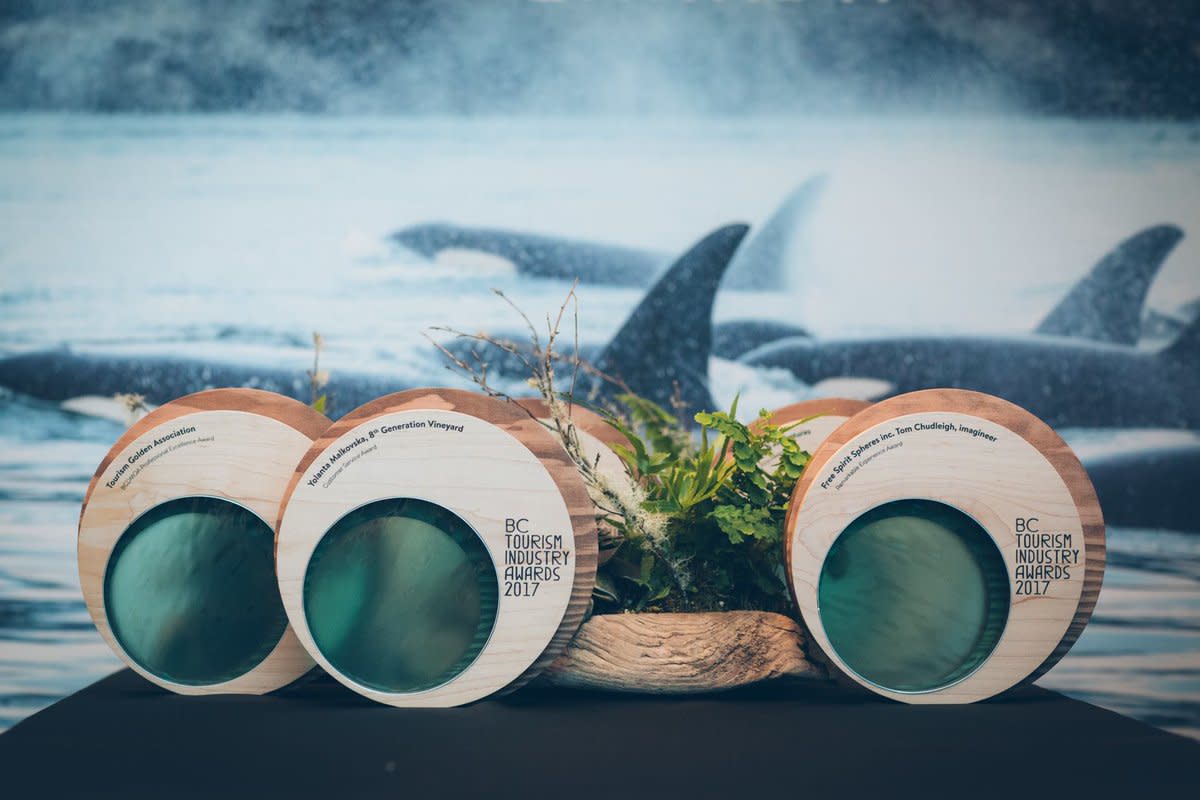 Five award categories include:
Employees First Award - recognizing a BC tourism industry employer who has upheld high standards of excellence in human resources and people management practices. 
Customer Service Award - recognizing front-line employees whose exceptional customer service contributed to outstanding travel experiences for visitors. 
Innovation Award - recognizing an outstanding marketing campaign or initiative that is directed at increasing the number of visitors to or within British Columbia. 
Remarkable Experience Award - recognizing a new or improved tourism product or experience that reflects the essence of British Columbia and contributes to a remarkable visitor experience.
Destination Marketing Organization (DMO) Professional Excellence Award - recognizing a community DMO for outstanding performance, accountability and commitment to BC's tourism industry. 
Nominations close January 15, 2018, and the awards will be handed out at the BC Tourism Conference being held in Kelowna at the Delta Hotels by Marriott Grand Okanagan Resort from March 7-9, 2018. 
For more information on the awards and for award nomination forms, please visit the awards website here.
For more information on the BC Tourism Conference or to register to attend, please click here.