COVID-19 has changed our lives and changed many consumer behaviours. Tourism Kelowna continues to monitor several data sets and consumer insights to help inform our marketing decisions. Below are some items that may be of interest to your business and some easy-to-implement tips to keep you current.  

Leisure Travel Will Return First
With meetings, conferences, and major events still very much on hold, most travel will be for leisure as it returns. Kelowna is traditionally strong in the leisure travel market (especially in summer months), and we have placed additional emphasis in past years on building leisure travel in spring, fall, and winter. We also have a strategy in place to identify and bring meetings and events to build out high-value visitation in the spring, fall, and winter seasons.
While gatherings will return eventually, in the short term we will push leisure travel to build back visitation and revenue for the destination. Our team continues to work diligently to keep Kelowna top of mind with meeting and event planners and we are working to secure bookings for 2022 and beyond.


Pent-up Demand
We know consumers are eager to travel again and are looking for a change of scenery and to expand their horizons. A recent report indicated that travel was the second-highest spending priority, coming in behind home improvements. We also know that destination marketing is going to be aggressive, and perhaps even more competitive, when travel returns, with many destinations working hard to influence where consumers choose to book their next trip. Beyond that, provincial and national destination marketing organizations will also be working to encourage consumers to travel domestically within their country or province to help rebuild lost revenue.
We are working closely with Destination Canada and Destination British Columbia to align our efforts as much as possible to ensure our marketing investment is aligned, strategic, and smart.


Safety, Safety, Safety
Even as vaccinations ramp up, the pandemic has changed consumers' views on health and safety. They expect to know what you're doing to keep them safe, and that will not change for some time. Recent research from an online travel agency platform noted that consumers' primary considerations when booking accommodations include up-to-date COVID-19 protocols and clear information on cleaning and disinfecting routines. These health and safety measures were more important than price, deals, and promotions.
To best meet expectations, continue to place additional emphasis on public health and safety and keep your COVID-19 plan updated and readily available to consumers. Even as restrictions ease, continue to provide reassurance that your commitment to the health and safety of your staff and customers remains a priority. Review the experience you offer and determine if any adjustments can be made; a small change like a new and relevant in-room amenity or on-site procedure may make a big difference in the overall experience.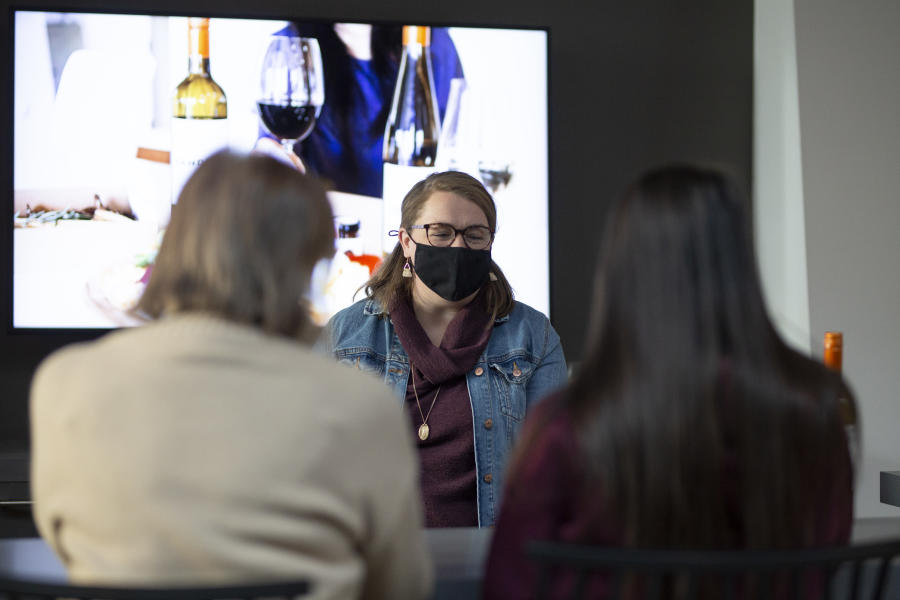 Shorter booking windows; required flexibility
Looking, but not yet booking—that's the general sentiment of consumers who are very interested in travelling soon, but still a bit shy to lock in their plans until there is more certainty around when they can travel. As we look towards the summer, we know Kelowna is an attractive destination and there is a fair number of bookings, but still some hesitation. Our goal is to welcome visitors to our destination and invite them to stay awhile and experience all that Kelowna and its surrounding communities have to offer.
Consider training your teams to suggest additional night stays or recommend additional activities. If able, offer a multi-night stay incentive or add-on packages. Longer stays mean more spending in our local economy (and more time to enjoy all the things there is to love about Kelowna!). Also, ensure your cancellation policy is clear for bookings and reservations.


Conflicting Travel Signals
Interest in travel is high, yet comfort welcoming travellers into a community is not as high. Most consumers indicate they will be comfortable once most of the population has been fully vaccinated. In the short term, that means there will be some level of discomfort as travel returns and the vaccination roll-out continues.
While Tourism Kelowna cannot control this, we can play a role in influencing it, and we will roll out public education messages about health and safety—especially over the busier summer months—to remind residents and visitors to do whatever they can to keep our community safe. You can read more about resident and traveller sentiment on Destination Canada's COVID-19 research page.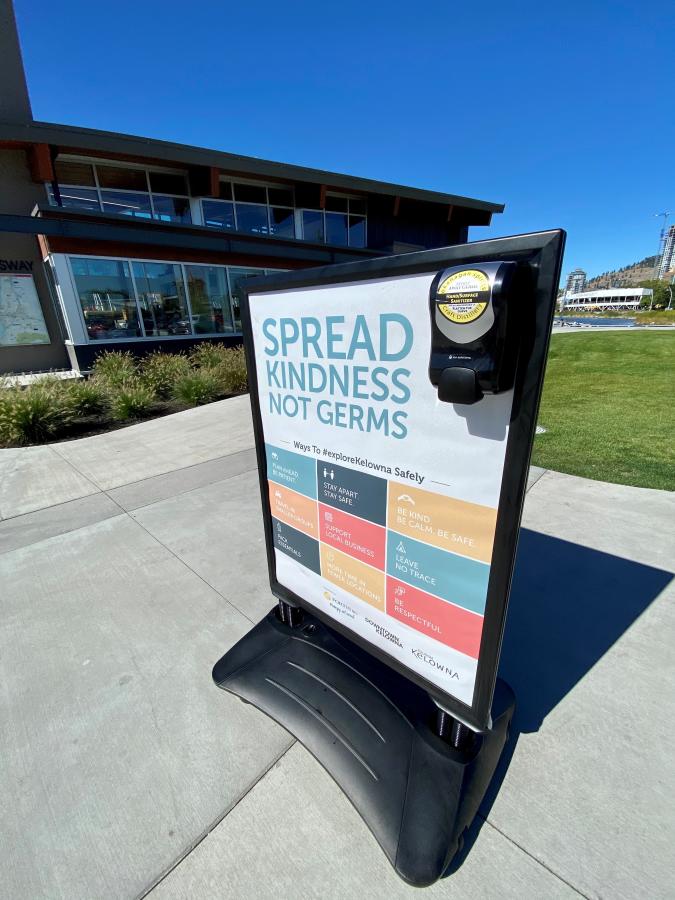 Loyalty Matters
During the pandemic, brand loyalty became more and more important as consumers looked to brands and businesses they trusted. Community brand loyalty was also spurred in part to a stronger-than-ever 'support local' sentiment among consumers. A loyal customer is more likely to stick with a business and support them through good times and bad.
Consider offering an incentive to sign up for your e-newsletter and encourage customers to follow your social media accounts so you can continue to share important news and updates with them. You can also offer an incentive or promotion for repeat visitation, like a loyalty card or coupon. In short, make it easy for them to stay connected and keep doing business with you. Look for ways you can build brand loyalty or convert a one-time customer into a repeat customer. Further, look for ways to continue to strengthen that 'local love' sentiment. Going forward, Tourism Kelowna will continue to include locals in our marketing activations and campaigns. 


Summer Outlook
Generally, we're optimistic about summer travel, provided there are no travel restrictions in place. Kelowna is a popular and attractive destination, and with more people available to travel over the summer months, we anticipate the level of activity to be similar to last year. Of course, we know this may change at any time, and as the public health issue is still with us, we continue to monitor closely and take nothing for granted. We will have marketing tactics running over the summer months as needed.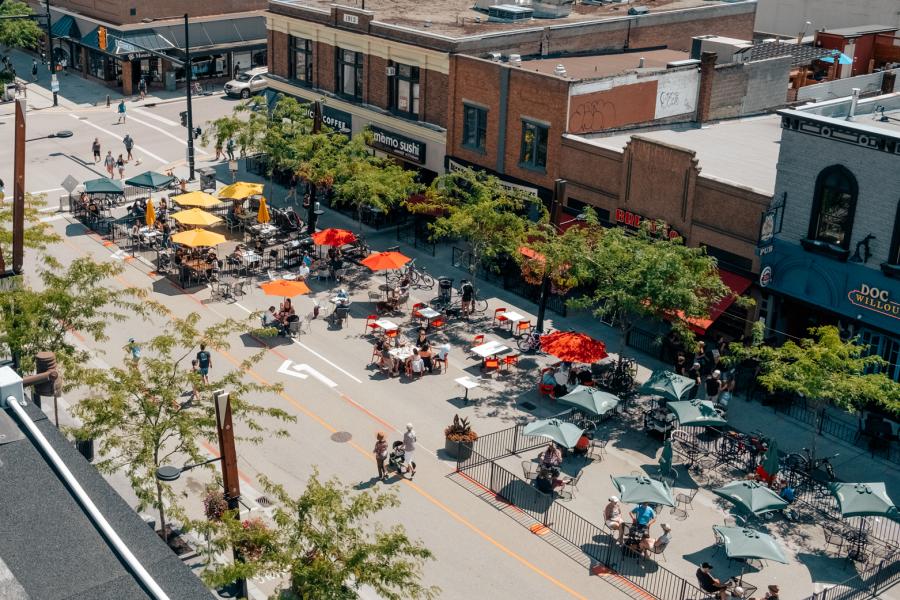 Fall / Winter Outlook
Kelowna has much to offer in the fall; however, fewer people are available to travel in the fall months. We will increase our marketing effort in the fall to reach as many travellers as possible and invite them to come and explore Kelowna safely and discover fall's adventures and flavours. We know we have a bigger challenge here. Fewer people travel in fall than in summer, and as interprovincial and international travel returns, there will be more choice. We will also look for ways to encourage residents to welcome back friends and family to catch up on all the special occasions that may have been missed when travel was not encouraged. We will closely monitor the guidance on meetings and gatherings and respond in line with public health advice.


For more information
For provincial information, industry performance, and forecasts, check out Destination BC's weekly research roundup or find market intelligence on their Signals & Sentiments Dashboard. You can also look up regional tourism research on TOTA's website, or find national tourism statistics and research on Destination Canada's website.