If you haven't Googled your business, do so now. Most, if not all, businesses have a Google listing. This listing usually provides a link to the business' website, their contact information (including address, phone number, and hours of operation), directions to their physical location, and reviews. Most importantly, the listing always appears as the top result when someone searches for a business. The good news is you can control what appears in your business listing by claiming it and managing it through Google My Business.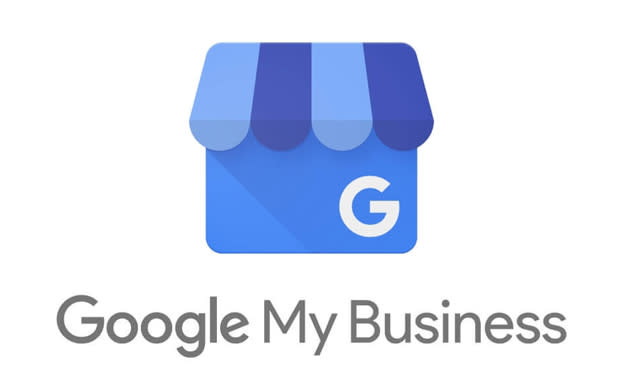 What is Google My Business?
From Google: "Take charge of what people see when they do a local search for your business. Google My Business gives you the tools to update your listing and engage with your customers from your phone, tablet, and computer. All for free."
It may sound too good to be true, but rest assured, it isn't. If you're wondering why you need to manage your listing or are unsure of how to take control of it, keep reading.
Why you Should Take Control of Your Google Listing
Visitors are likely going to search with Google while trip planning or while they are in Kelowna. If the visitor cannot easily find the information they are looking for, they may skip over your business in favour of a business that has readily available information. With Google My Business you can:
Control what users searching with Google see when your business' listing appears.
Add/update your website, hours, address, and phone number.
Add photos of your business, new products, and more.
Read and respond to reviews from your customers.
Access insights for your Google My Business listing; see how many click-throughs you get to your website, how many views the listing receives, and more.
The instructions that follow will help you take control of your business' listing.
Claiming a Google Business Listing
To start the process, you will have to create a Google account. If you do not have an account, click here to create one.
Once you have a Google account, click here to find and claim your Google business listing. If you see your business in the search results, click on it and confirm the information is correct before clicking continue. If you do not see a listing for your business, simply fill out the form and click continue.
Next, you'll be prompted to confirm that you're authorized to manage the business. If you are, check the box and then click continue. If you aren't authorized to manage the business, find the person in your organization who is, then continue signing up.
Now, you have claimed your listing; however, you won't be able to edit the business information that appears on Google until you've completed the verification process.
Verifying Your Business
Generally speaking, the verification process means "requesting, receiving, and reading a verification postcard from Google." 
Click here for detailed instructions about verifying your business. Once this process is complete you will be verified and ready to edit your business information, respond to reviews, and add photos.
If you would like Tourism Kelowna to assist in the verification process, or have any questions about Google My Business, please contact Steve Small at steve@tourismkelowna.com.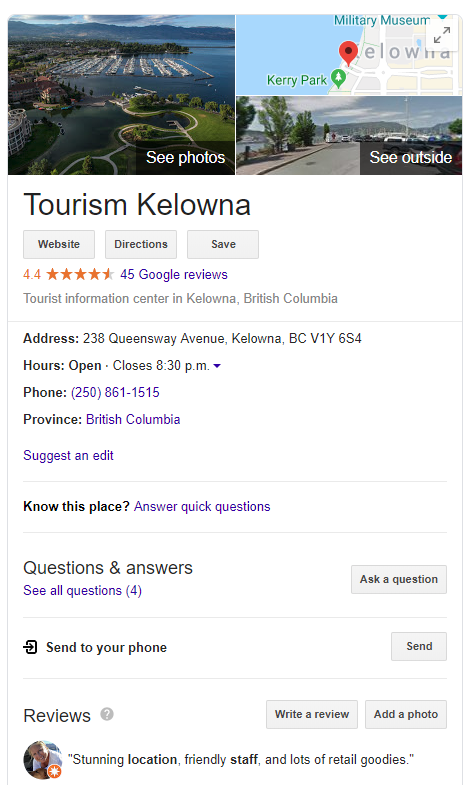 Example of Tourism Kelowna's Visitor Centre Google Listing