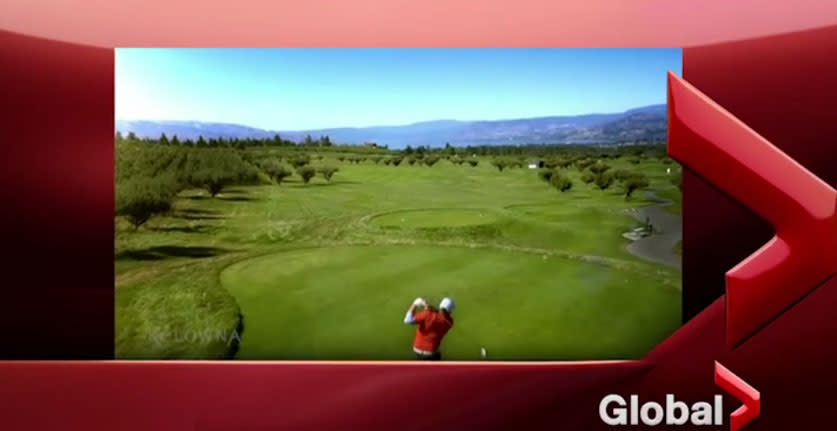 Year 5 of the Golf Kelowna partnership continues to strengthen Kelowna as one of Canada's top golf destinations with advertising expected to garner more than 40 million TV and on-line viewer impressions.
The 2015 spring golf advertising is in full-swing with extensive Western Canada television coverage on TSN and the Global TV Networks, and on-line with ESPN.com, TSN.com, PGATour.com, The Score, Weather Network Golf Report's mobile app, TubeMogul video add network, and Google Adwords.
The Golf Kelowna commercials and TV billboards air during peak golf viewership periods that include all of the major televised golf tournaments.  Behavioral and contextually targeting is utilized to zero on in golfers with the propensity to take golf vacations.  The online advertising runs throughout the golf season and utilizes interactivity including built-in video, maps, photos and details on each of the Golf Kelowna courses.
Tourism Kelowna's golf course partners also attend consumer golf shows in Vancouver (Feb 14 & 15), Edmonton (March 7 & 8) and Calgary (March 21 & 22). Who better for golf travelers to talk with than the golf professionals?  Our golf course partners report that there is a lot of interest from golfers at these shows where they can discuss the upcoming golf season and assist them with their travel plans.
If you have questions about these initiatives, or any other Golf Kelowna activities, please contact me via email: shauna@tourismkelowna.com or phone: 250-861-1515 ext 206