Starting June 15, Flair Air will offer expanded air-travel options with new service from Kelowna to Calgary and daily non-stop service on the Kelowna to Edmonton route.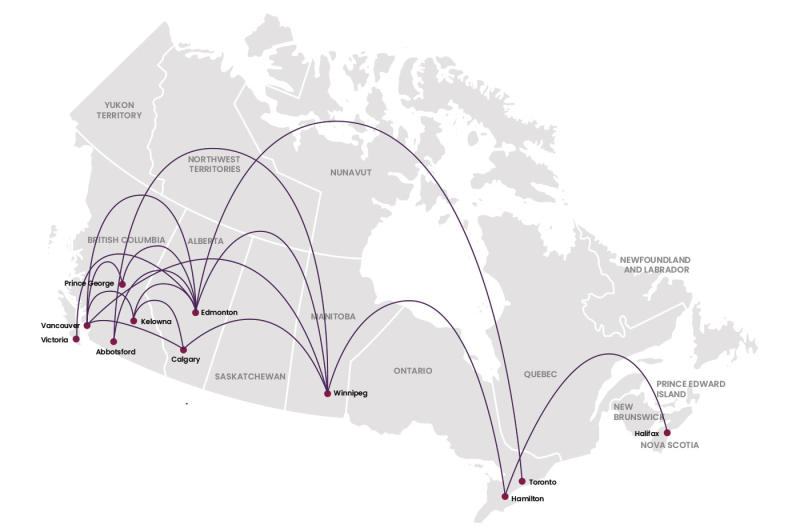 "We're excited about the additional flights that Flair Air will be providing," said Kelowna International Airport's Senior Airport Operations Manager, Phillip Elchitz. 
For flight information and to book reservations, visit flairair.ca or call (204) 888-2665. 
About Flair Air
Flair Airlines Ltd is a Canadian Airline based in Kelowna, BC. Flair operates a fleet of Boeing 737 -400 aircraft and recently received delivery of additional aircraft.