Tourism Kelowna is excited to announce that our new Kelowna Visitor Centre officially opened its doors to visitors and locals alike this past Thursday, June 28. Situated on the waterfront, in the heart of downtown Kelowna, the new visitor centre is expected to serve over 100,000 visitors a year.
Within this new space, Tourism Kelowna has launched its new digital display advertising program aimed at increasing exposure and brand awareness of stakeholders. There are two options available for digital advertising: a 110" video/display wall which is a key feature in the visitor centre, or a 48" screen that is mounted to the column on the west side of the building.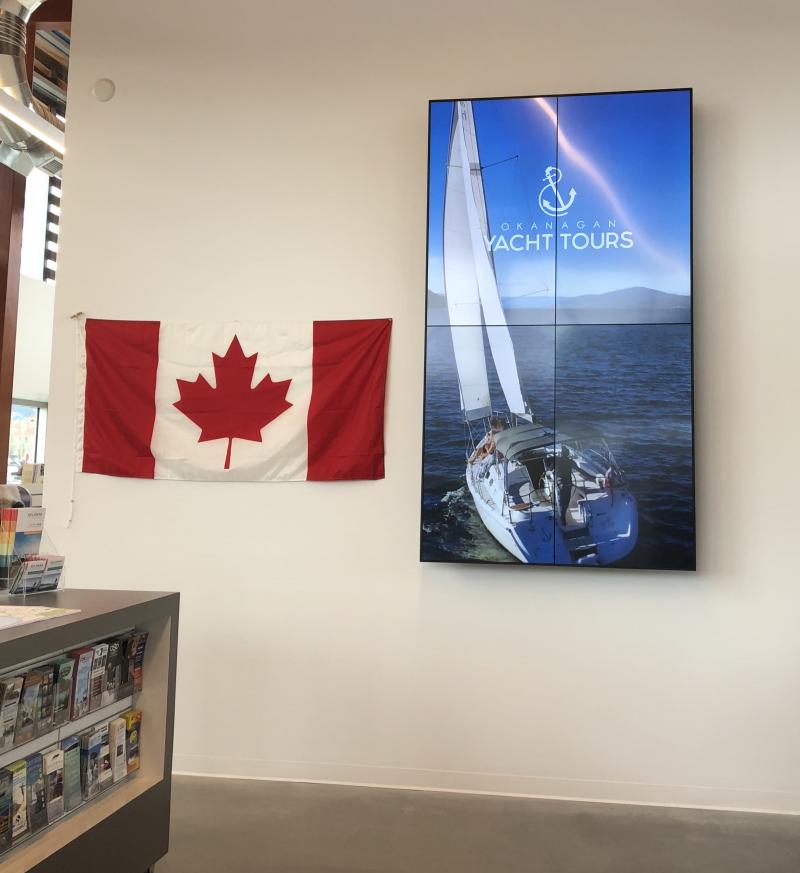 Placement in the digital display advertising program can be purchased by season or annually and prices range from $300 to $550 a season or $1,500 a year for the 110" screen and  $150 to $350 a season or $800 annually for the 48" screen.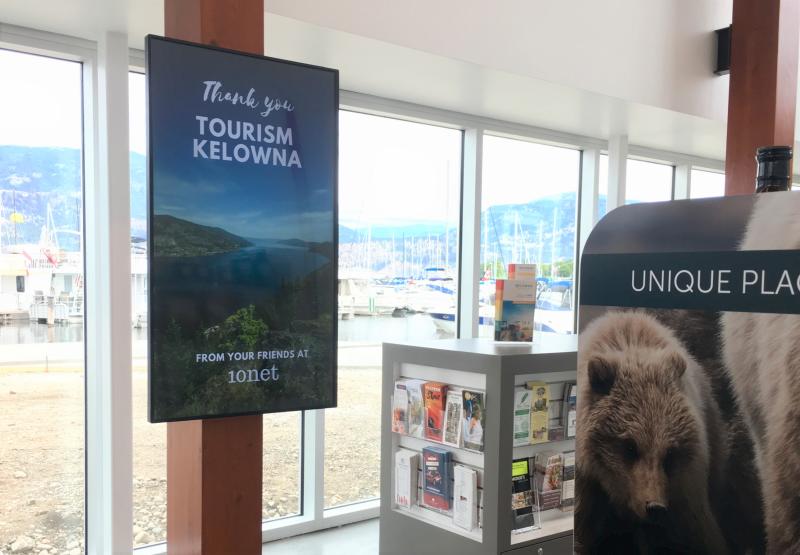 There are still spaces available for the summer season. For more information or to book your display space please contact Chris Lewis, Director of Visitor Experience at chris@tourismkelowna.com or Sara Correa, Marketing Programs & Research Coordinator at sara@tourismkelowna.com.