Since BC moved into Phase 3 of its Restart Plan, our Visitor Experience team has been adhering to additional health and safety measures in the Kelowna Visitor Centre (KVC) while providing information to residents and visitors on how to explore safely and respectfully in and around Kelowna.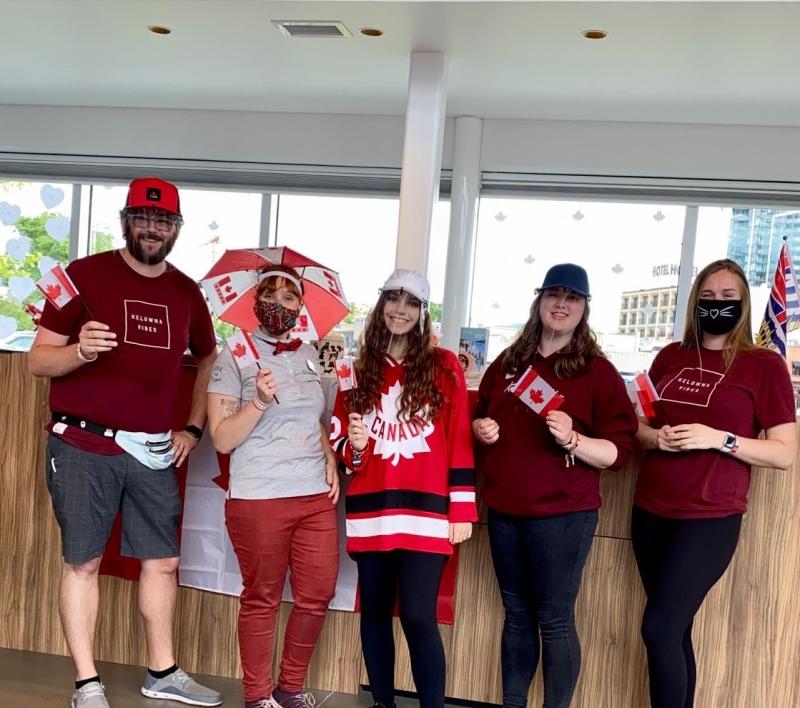 On June 28, we reopened the KVC to the public with a comprehensive COVID-19 health and safety plan in place. Anyone entering the building must sanitize their hands, follow social distancing guidelines, and limit their contact with brochures and retail inside the building.
In early August, volunteer contact tracing was also implemented as an additional precautionary measure. The staff within the building are sanitizing commonly touched surfaces every hour on the hour while the building is open between 9:30 a.m. and 6 p.m. Since reopening, approximately 71% of traffic into the building has been British Columbia residents with 40% of those being local residents. Many inquires received both in person and through our other channels have been regarding what businesses and activities are open, what protocols will be in place upon arrival, and if reservations are recommended or required.
We have also reinstated part of our mobile visitor services program by participating in the Downtown Kelowna Association's Pop Up Series in the animation zone on Bernard Avenue. This opportunity is being used to deliver information about travelling safely as well as offering a location for the public on Bernard Avenue to sanitize their hands using Okanagan Spirits' Flatten the Curve hand sanitizer.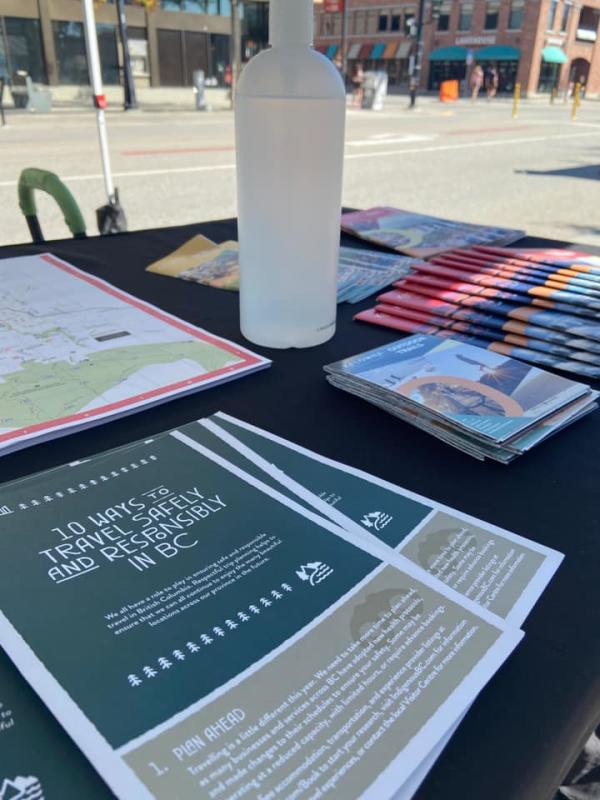 Finally, the Airport Information Kiosk at the Kelowna International Airport (YLW) has re-opened, without volunteers in place, to offer the same information about travelling safely on the digital display screens. As protective equipment is installed at the kiosk this month we are hoping to have partial hours of operation reinstated with volunteers on duty to service locals and visitors travelling through YLW.
For more information about these initiatives or other Visitor Experience activities, please contact me at chris@tourismkelowna.com or (250) 861-1515 ext. 207.