Tourism Kelowna has been working with several businesses as they make their commitment to the Biosphere Adhesion Program. This program allows businesses to take small steps towards making big changes in our community. These changes, both big and small, contribute to the preservation and restoration of our cultural, social, environmental, and economic sustainability, ensuring Kelowna is a responsible tourism destination.
Tourism Kelowna, in partnership with the Thompson Okanagan Tourism Association (TOTA) and the Kelowna Museums Society, is offering complimentary training for those businesses working through the Biosphere Adhesion Program. This training will take place on October 16 at the Laurel Packinghouse from 8 a.m. to 12 p.m. Participants in the Biosphere Adhesion Program can register for the training by clicking here.    
The Kelowna Museum Society is one organization that has embraced its role in cultural sustainability. Several of their programs and exhibits help to educate and preserve the Indigenous culture of the syilx (Okanagan) people. 
Another Biosphere Committed Entity making small changes for the benefit of the environment is Myra Canyon Ranch / Kelowna Stables. The Tourism Kelowna team recently had the opportunity to meet with the ranch's owners, Katherin and Rolf von Andrian, to learn about their passion for sustainability. Some of the changes they've made at the ranch include loaning reusable shopping bags to guests, eliminating small, plastic toiletry bottles, and asking guests not to consume bottled water while on site. Katherin and Rolf also encourage guests to put all recyclables into one bin; they then sort the items by hand to ensure everything can be properly recycled at Kelowna facilities. They have made it easy for guests to enjoy the ranch while at the same time reducing the impact on their surroundings and our community.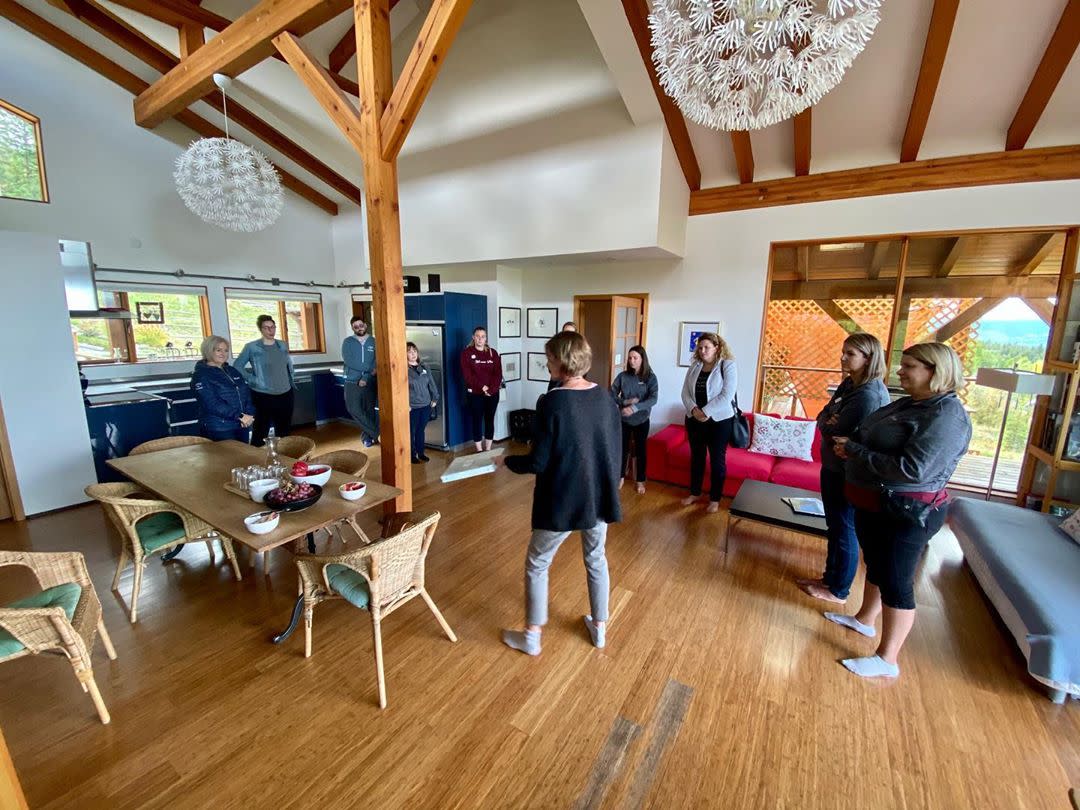 Tourism Kelowna stakeholders who have recently made the commitment to the Biosphere Adhesion Program include:
The Vibrant Vine
50th Parallel Estate Winery
Summerhilll Pyramid Winery
Kelowna Yacht Club
Fitzpatrick Family Vineyards 
These businesses join the 16 stakeholders who are already participating in the program.
For more information on the Biosphere Adhesion Program, please contact me by email, jennifer@tourismkelowna.com, or by phone, (250) 861-1515 ext. 205.