Strategic Site Selection, an Ontario-based third party meeting planning company that deals with the corporate and association market, recently celebrated their 15 year anniversary with a virtual celebration on August 17. The Zoom event, which was originally scheduled as an in-person event alongside the Canadian Meetings and Events Expo in Toronto, allowed clients and suppliers to mark the occasion with the Strategic Site Selection team.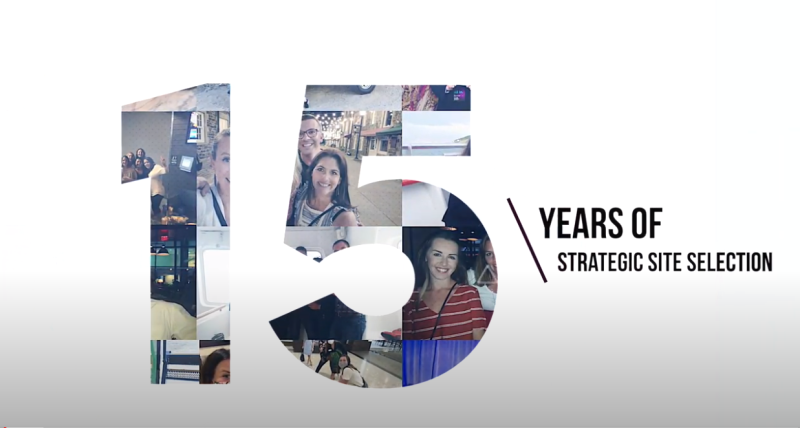 Tourism Kelowna and our partners at Summerhill Pyramid Winery were originally scheduled to donate cases of Cipes Brut, to be served as a welcome drink for the in-person event. Instead, the 100 attendees gathered virtually, with a glass in hand, to toast owner, Mark Dosman, and his exceptional team members. The event kicked off with a celebratory video, where colleagues, suppliers, and clients shared stories. As a thank you, all of the event sponsors, including Tourism Kelowna, were showcased at the beginning of the video.
We have been working with Strategic Site Selection since Tourism Kelowna started actively selling our community as a meetings and conference destination. Owner, Mark Dosman, attended a familiarization tour (FAM) in Kelowna in 2007 and the relationship grew further from there, resulting in numerous pieces of business over the years. We hosted Mark again, along with his team and their clients, on a FAM in May of 2017. The company's team has since grown and we were scheduled to host their VP of Operations, Catherine Mesly, along with six new Strategic Site Selection team members and six of their top clients in April 2020; however, due to COVID-19, the FAM had to be postponed for the time being.
It was wonderful to be part of the virtual celebration on behalf of Tourism Kelowna and all our stakeholders. On behalf of our entire team, we extend our sincere congratulations to Strategic Site Selection on 15 years of success. We look forward to working with you for many years to come!
For more information on this and other business development initiatives in Toronto please contact me at (416) 265-3464 or via email at pat@tourismkelowna.com.