During its 40-year history, World Tourism Day has been celebrated annually on September 27 to recognize and highlight the tremendous social and economic value of the global tourism sector. 
As destinations around the world struggle with the rollercoaster recovery to the COVID-19 pandemic, the visitor economy has been tasked with striking a delicate balance between generating new local spending to aid recovery, while maintaining the health needs of the communities they serve.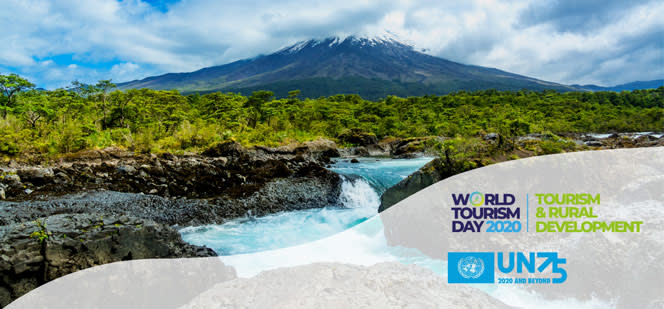 This year's theme, Tourism and Rural Development, recognizes how tourism provides opportunities and economic growth outside of big cities. Kelowna and the Central Okanagan were at one time considered rural, growing over the years into an urban centre thanks in part to the opportunities presented by tourism. A vital economic driver for the region, tourism contributes to the quality of life of residents and generates more than 12,000 jobs and $1.25 billion in annual economic output.
"This year's theme helps us celebrate Kelowna's rural roots and the vital agriculture and agri-tourism sectors that are the foundation of our destination brand," says Tourism Kelowna's President & CEO, Lisanne Ballantyne. "Now more than ever before, World Tourism Day reminds us of the long-term resiliency of the visitor economy and its vital role in economic recovery."
"Having a connection to the rural aspects of our region—which includes our wide-open spaces, abundance of food sources that are close to home, and numerous agri-tourism operators—is part of what makes Kelowna such a desirable destination, and this connection is something that will remain and grow even beyond the pandemic." 
The official program for World Tourism Day will take place on Monday, September 28, kicking off at 6 a.m. PDT. 
On Sunday, September 27, Tourism Kelowna will be offering a one-day, 15% discount on the popular Love For Kelowna and Kelowna Vibes merchandise; this discount will apply to in-store purchases at the Kelowna Visitor Centre and to online purchases made on loveforkelowna.com.