On Saturday, March 9, 13 Calgary-based meeting and event planners joined Tourism Kelowna, along with representatives from Cantrav Services, Mission Hill Family Estate, The Coast Capri, The Cove Lakeside Resort, Kelowna Ramada Hotel and Conference Centre, and Argus Properties, for a day of wellness.Guests joined us at one of Calgary's most unique and central venues, The Commons. 
Upon arriving for the full day event, the women received beautifully curated gift bags which included a selection of local products. After settling in with a cup of tea, the first presenter, fitness guru, Tracy Steen, from Kelowna's Move Daily Fitness, warmed the group up with a gentle movement session. Following the light exercise, Tracy spoke to the importance of moving daily.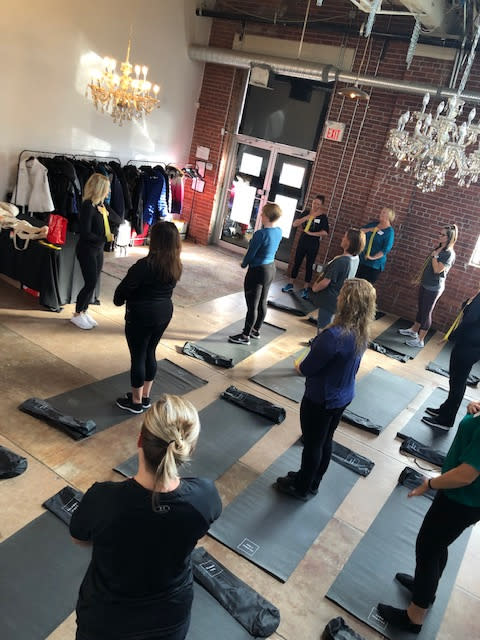 By the time Tracy's session was done, the group was ready for a nutrition break which was beautifully catered by Michael Buffett and Sarah Martin of Start Fresh Kitchen. Once everyone enjoyed the delicious parfaits, muffins, quiche and smoothies, it was time to settle down for the next presenter.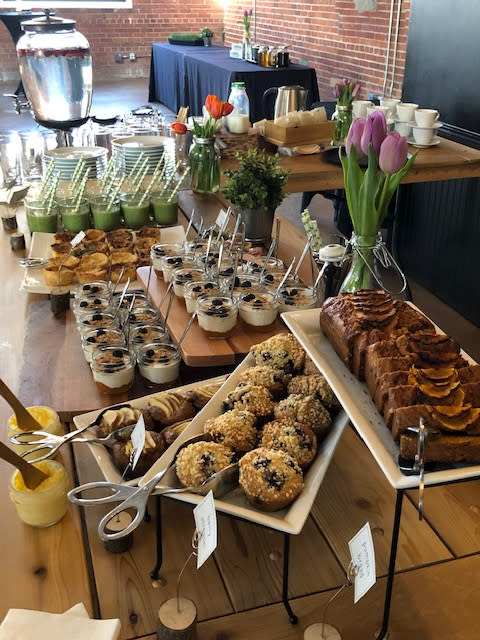 Catherine Roscoe Barr, founder of The Life Delicious, spoke about the science of health, happiness, and productivity, focusing on 5 pillars of wellness. Before the group enjoyed lunch, Michael from Start Fresh did a cooking demo where he showed the group how to make his famous granola bars and a simple salad dressing. Once Michael's demonstration was complete, the group was able to enjoy the fruits of his labor with a tasty lunch featuring the flavours of the Okanagan. 
We couldn't host a wellness day and not feature the Okanagan Lavender Herb Farm. Guests didn't have to go to Kelowna to enjoy their beautiful products as a pop-up shop was set up where guests could sample and choose a few items to add to their swag bags.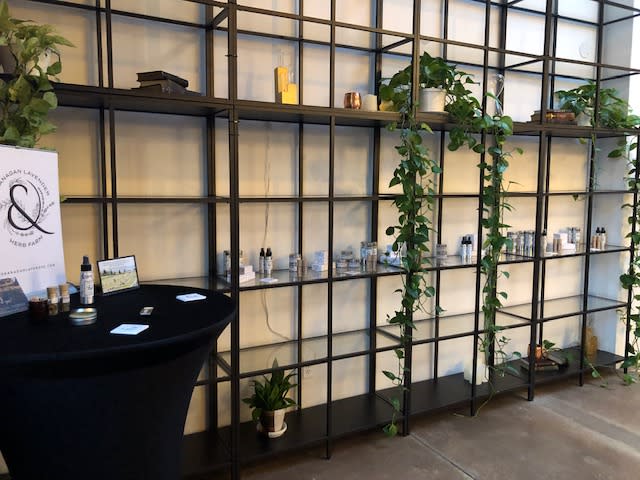 The final presenter of the day was Kelowna's own, Trisha Miltimore. Her engaging speech focused on practical tools to move from high-stress to highly-fulfilling lives.  At the conclusion of the day, guests left feeling pampered, energized, and ready to make positive changes in their lives. Guests were also given a gentle reminder to consider Kelowna when planning their next meeting or event. One of our goals for this event was to take care of the clients so they could take care of their business. Based on the positive feedback we have received, our team and partners certainly delivered!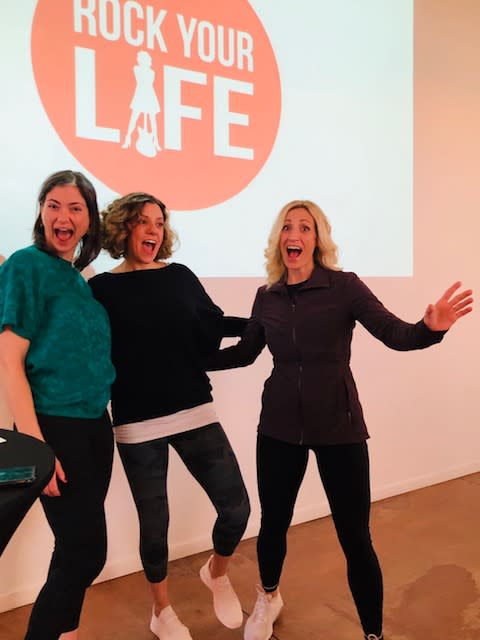 Guest speakers, Catherine Roscoe Barr, Trisha Miltimore, and Tracy Steen
For more information on this wellness session, or on Tourism Kelowna's business development activities in Alberta, please contact Nicolle Gomez de Sousa at nicolle@tourismkelowna.com or (587) 716-5599.