Today marks the first day of Tourism Week in Canada, which runs from May 26 to June 2, 2019. Organized nationally by the Tourism Industry Association of Canada (TIAC) and provincially by the Tourism Industry Association of British Columbia (TIABC), this week is an opportunity to highlight the economic impact of Canada's tourism industry. 
Here are some ways to get involved during Tourism Week:
Join us at our Open House on Thursday, May 30, to celebrate Tourism Week and the upcoming one-year anniversary of our Kelowna Visitor Centre and the 14-year anniversary of our Airport Kiosk.
Take photos of your tourism business activities and share them on social media using the hashtags #BCTourismMatters, #TourismWeek, and #exploreKelowna.
Use the industry resources created by Destination British Columbia.
Use this white #BCTourismMatters banner in your imagery.
Follow TIABC, go2HR, and Destination BC on their social channels:
Send TIABC and Destination BC your story, in written or video form, for their Power of Tourism initiatives. For full details, click here. 
Share stories of exceptional customer service with go2HR. Send your stories, photos or videos to go2HR's Showcasing Exceptional Customer Service page.
If you are passionate about your career in tourism and want to inspire students and others to join the industry, email jlam@go2hr.caabout how you can join go2HR's speakers' bureau.

About Tourism Week in Canada
Tourism Week in Canada is a grassroots initiative that brings attention to the economic opportunity available to Canada through travel and tourism and the public policy challenges preventing the sector from capitalizing on those opportunities. Click here to learn more.
Local Economic Impact (2016)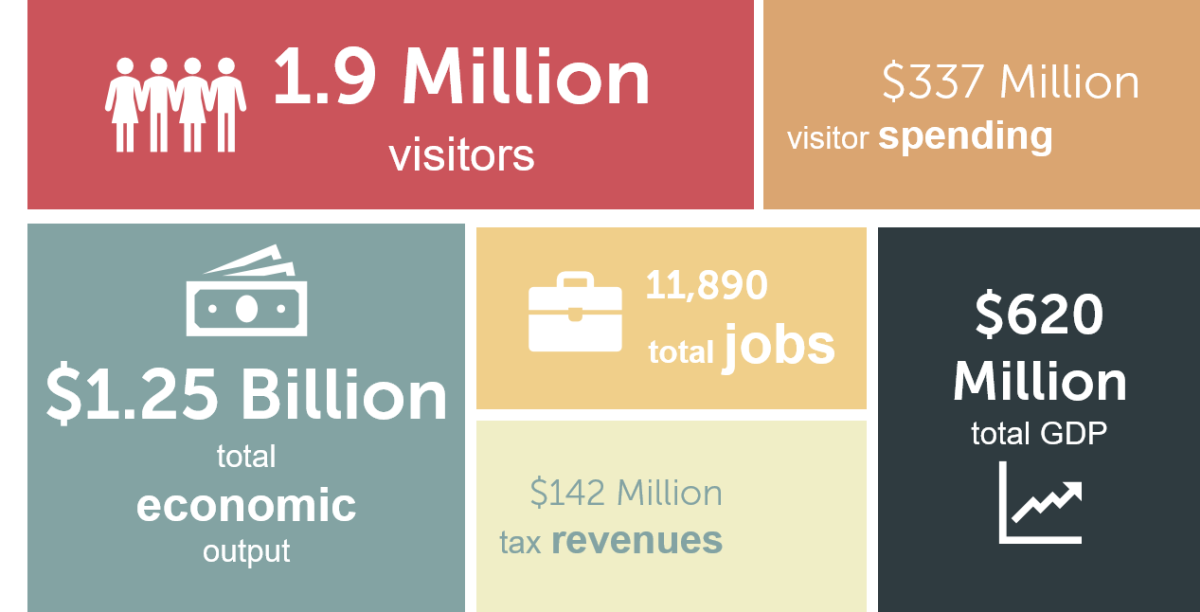 Source: InterVistas Economic Impact of Tourism in Kelowna & the Greater Kelowna Area 2016
 
Value of Tourism in British Columbia (2017)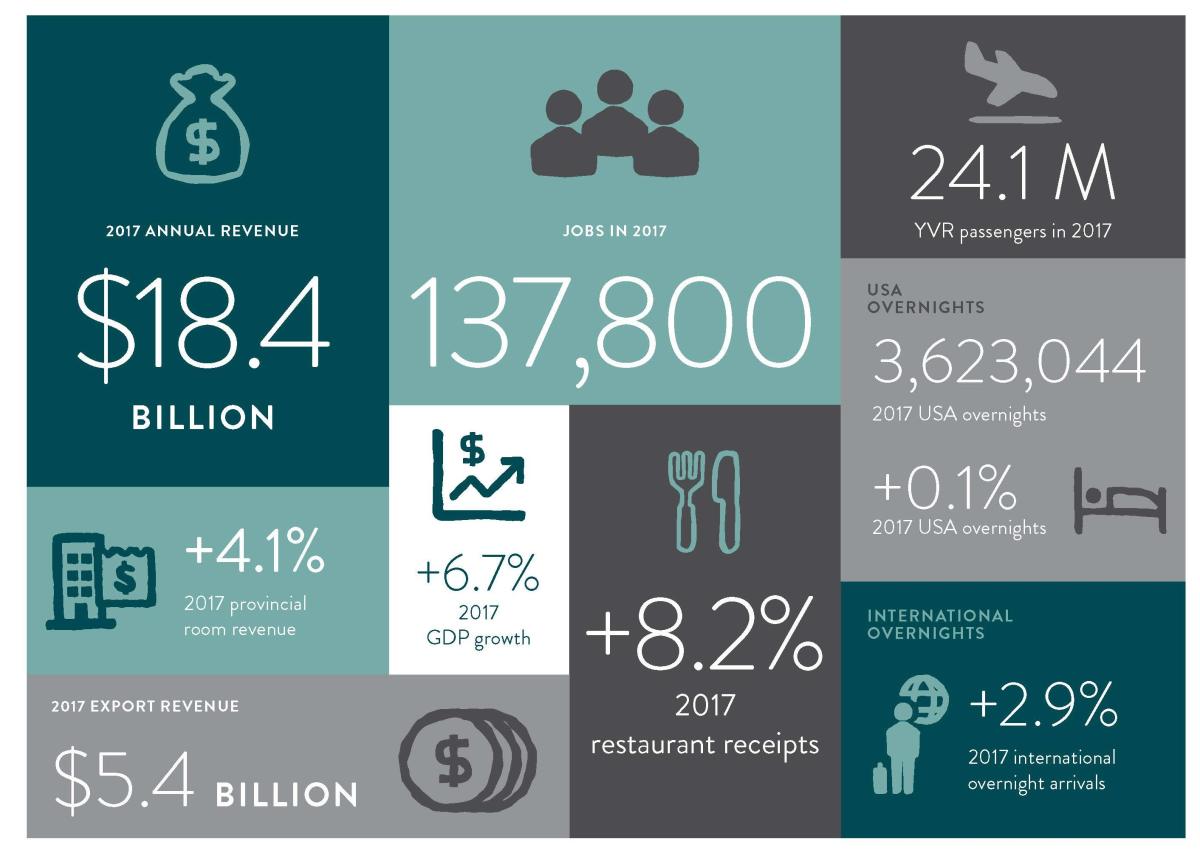 Source: Destination Britsh Columbia