We want to highlight some of the recent award wins and achievements in our local tourism industry that have occurred over the past couple of weeks.
Grand Opening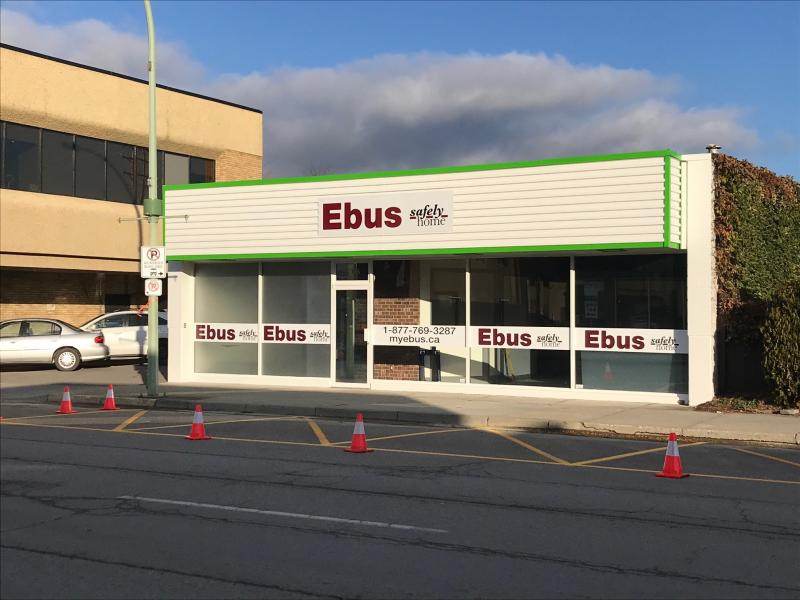 Today marks the grand opening of Ebus' new location in downtown Kelowna, which will be an added resource for those requiring transportation services for essential travel.
Local Awards
The Kelowna Chamber of Commerce's 33rd Annual Business Excellence Awards were handed out in a virtual ceremony on November 26, with Big White Ski Resort taking home the Excellence in Tourism Award and the Kelowna Pride Society taking home the Arts & Entertainment Achievement Award. Click here for the full list of finalists and award winners.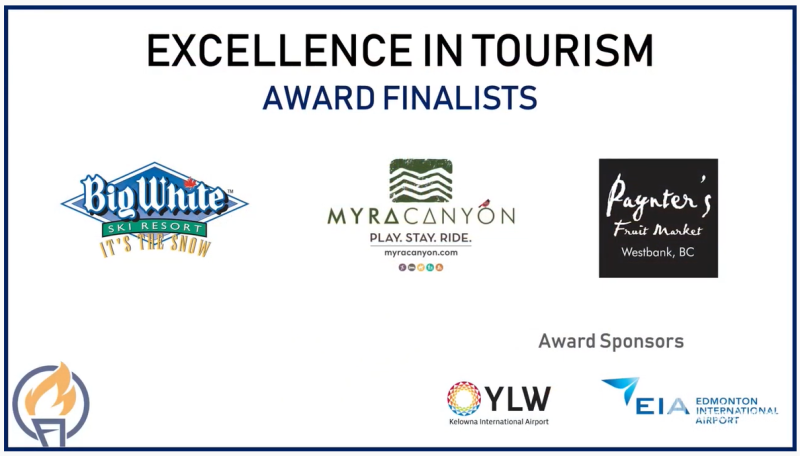 The Greater Westside Board of Trade Key Business Awards were also handed out the same night, virtually, with two Tourism Kelowna stakeholders taking home awards. The Cove Lakeside Resort took home the Tourism and Hospitality Award while A View to Remember Bed & Breakfast was the winner of both the Environmentally Sustainable Business and Business of the Year. Click here for the full list of finalists and winners.  
Media Coverage
Small Business BC recently released a feature on Aura Rose, owner of House of Rose Winery, to talk about how they navigated the challenges posed by the COVID-19 Pandemic.
The October / November issue of Boulevard Magazine Okanagan features pieces on local artists (and spouses), David and Jorden Doody, whose work was recently on display at the Kelowna Art Gallery, and on The Paisley Notebook's Aman Dosanj, focused around her newly launched line of spices.
National Awards
Earlier this month, Mandy Farmer, CEO of Accent Inns and Hotel Zed, won the 2020 RBC Canadian Women Entrepreneur Excellence Award, in recognition of her work during the pandemic.
Wine
David Paterson, General Manager and Winemaker at Tantalus Vineyards, was featured as part of Destination Canada's For Glowing Hearts campaign, which showcases Canadians across the country.
The WineAlign National Wine Awards of Canada typically take place as an in-person event every summer; however, this year, the format was changed, and the winning wines were announced weekly throughout the month of November. In addition to those winners announced earlier in the month, the following Central Okanagan wines were in the Top 10 of the respective categories:
Cabernet Sauvignons:
Sauvignon Blancs / Semillons:

CedarCreek Platinum Border Vista Sauvignon Blanc 2019
Mt Boucherie Original Vines Lost Horn Vineyard Semillon 2019

Pinot Gris / Grigio:

CedarCreek Platinum Simes Vineyard Pinot Gris 2019
50th Parallel Pinot Gris 2019
Gray Monk Odyssey Pinot Gris 2019
Volcanic Hills Pinot Gris 2018

Rosé

50th Parallel Pinot Noir Rosé 2019
Arrowleaf Rosé 2019
Volcanic Hills Rosé 2019

Merlot

Volcanic Hills Merlot 2015

Pinot Noir

50th Parallel Unparalled Pinot Noir 2017
Arrowleaf Pinot Noir 2018

Single White Varieties (all others)
White Blends

Mission Hill Terroir Collection Jagged Rock Vineyard Sauvignon Blanc Semillon 2019

Single Red Varieties (all others)
Red Blends

Quails' Gate The Connemara 2016
Mission Hill Compendium 2016
Mission Hill Quatrain 2016

Syrah

Quails' Gate Boswell Syrah 2017
CedarCreek Syrah 2018
Congratulations to all the award winners and all those recognized!
Have an award win or notable achievement to share? Email me at melissa@tourismkelowna.com with all the details.