On Wednesday, March 14, Nicolle Gomez de Sousa, Tourism Kelowna's Calgary-based business development consultant, hosted 13 clients, along with 9 partners from Kelowna, for an evening of culinary exploration.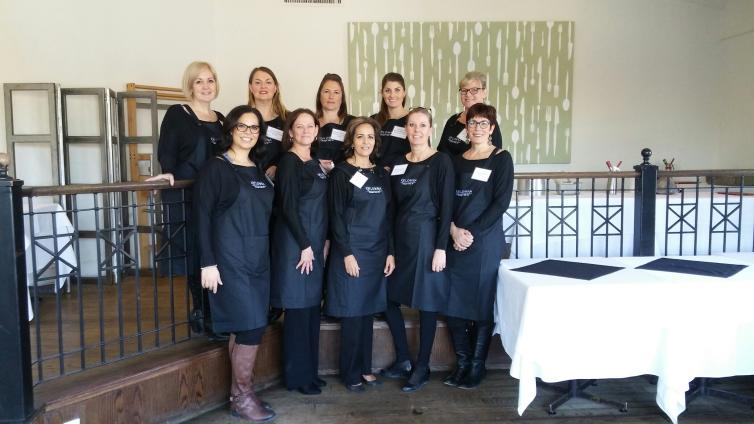 The team from Kelowna included: Quails' Gate Estate Winery, Mission Hill Family Estate Winery, Hotel Eldorado, Manteo Waterfront Resort and Villas, Delta Hotels by Marriott Grand Okanagan Resort, The Cove Lakeside Resort, Summerhill Pyramid Winery, Coast Capri Hotel, Cantrav, and 50th Parallel Estate Winery.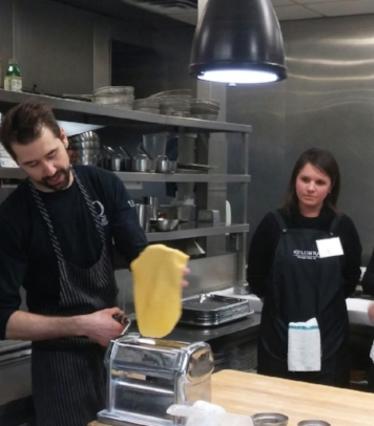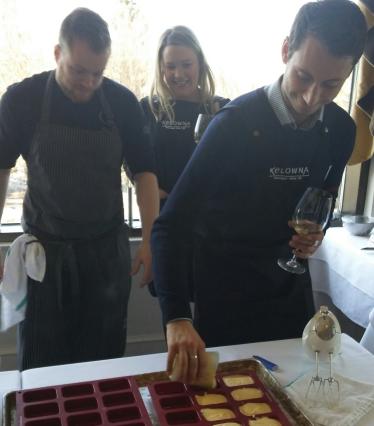 Q Haute Cuisine was an outstanding venue for this interactive evening, as guests were treated to delicious Kelowna wines while learning various techniques to create memorable dishes. Once all the guests had a chance to prepare an appetizer with liquid nitrogen, make their own fresh ravioli, and whip up a tasty dessert, everyone was treated to scrumptious 3-course, wine-paired dinner featuring various components that had just been created.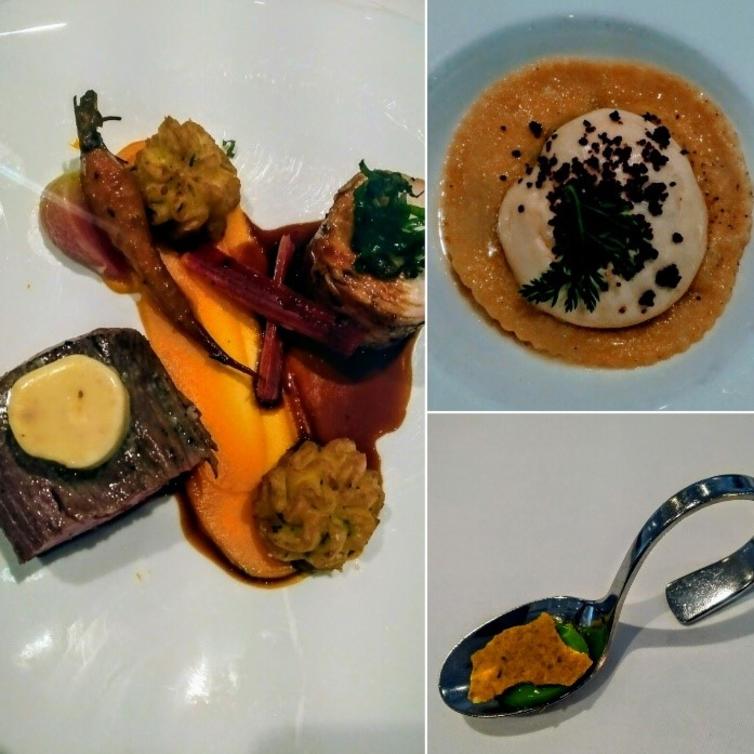 During the evening our partners had an opportunity to chat with the clients about future business opportunities. The clients who attended have provided very positive feedback about the event and are excited to bring future groups to Kelowna. 
For more information about business development in Calgary, contact Nicolle at nicolle@tourismkelowna.com.