The start of our 2018-2019 fiscal year has been busy with activity throughout all our business development markets, including Alberta and Seattle, WA. 
During the first quarter, we met or spoke with approximately 140 clients in these markets about prospective opportunities. The outlook in Calgary is not yet where everyone had hoped it would be due to continued tensions regarding pipelines, so we will continue to provide updates on this market throughout the year.
In October, we hosted two Seattle-based clients on a familiarization tour in Kelowna. During the trip, they had an opportunity to see numerous venues and activities that would fit their various programs. The clients also had an opportunity to take in some curling action during the 2018 World Mixed Curling Championships. 

November FAM Tour Visit to Okanagan Lavender & Herb Farm
November kicked off with hosting five Seattle-based clients into Kelowna for a lovely luncheon at Quails' Gate Winery. This day trip proved very successful as we have had the opportunity to bid on programs we would not have previously been considered for. We also had a valuable opportunity to meet with various partners during meetings in Kelowna at the later part of the month.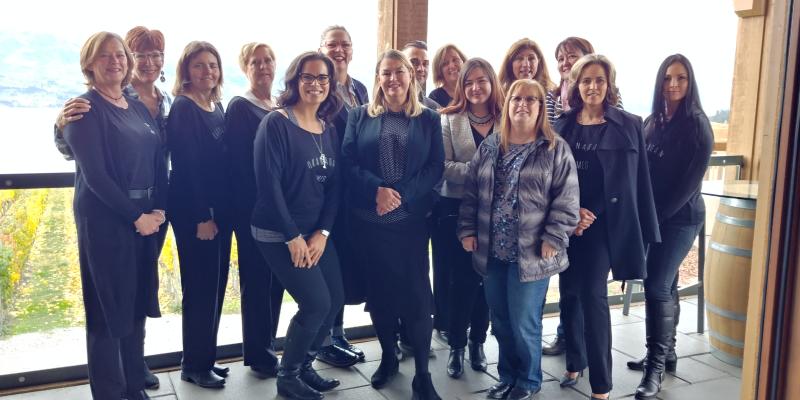 November Luncheon with Clients from Seatlle
2019 will be a year focused on growth in the Seattle market and continued development of new opportunities within Alberta. Exciting events are planned in both markets in order to get in front of some new planners that we have not met with before. 
For more information on our business development activities in Calgary, please contact Nicolle Gomez de Sousa at (587) 716-5599 or nicolle@tourismkelowna.com.