The 2020 BC Tourism Industry Conference, organized by the Tourism Industry Association of BC (TIABC), was held last week in Victoria, BC. Over 400 delegates from around the province attended to learn about and discuss issues facing our provincial tourism industry. 
Keynote speakers included John Furlong, former CEO of the Vancouver 2010 Olympic and Paralympic Winter Games; Caroline Beteta, President & CEO of Visit California; and Megan Epler Wood, author of the book "Sustainable Tourism on a Finite Planet" and the report "Destinations at Risk; The Invisible Burden of Tourism". 
There were also plenary panels on the tourism legacy of the Vancouver 2010 Games, transportation, the emerging COVID-19 virus, as well as TIABC's town hall on how the provincial government is working across departments on tourism and tourism-related issues.  
In-depth learning sessions covered a wide number of topics, including digital marketing, emergency planning, Indigenous tourism, accessible and barrier-free tourism, film tourism, technology, luxury travel, wellness, sustainable tourism, and more. 
One of the major items was the provincial update from Destination British Columbia, including the unveiling of their new three-year corporate strategy. This document outlines their vision for how BC will increase tourism's annual revenues by 6% by working on three key components: an integrated tourism industry, destination stewardship, and investing in iconic experiences.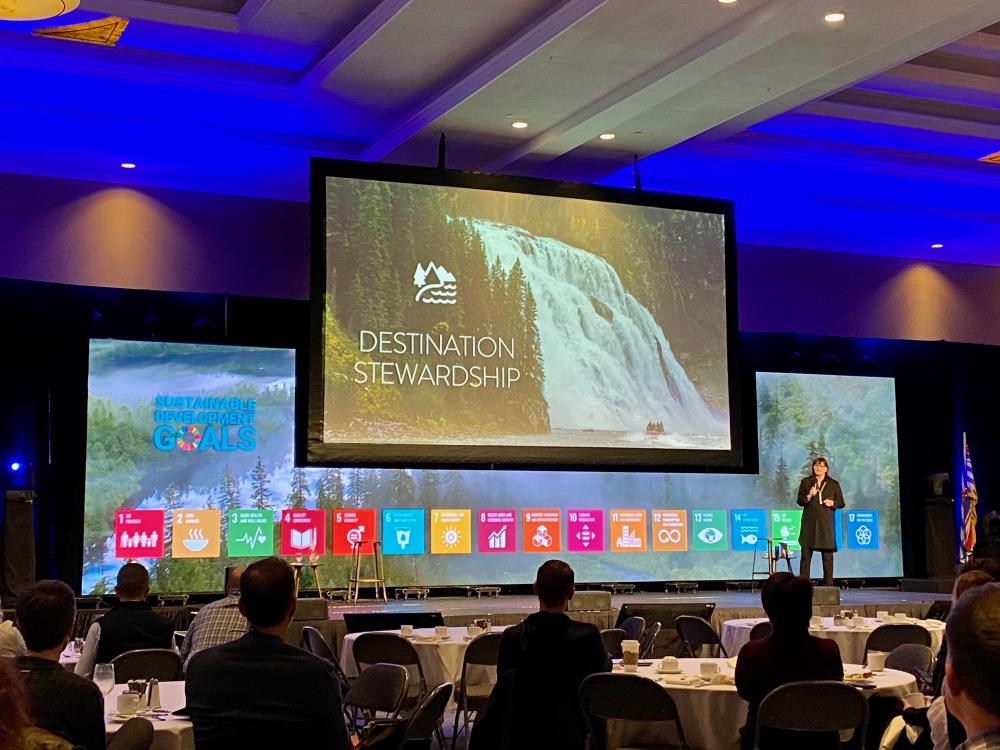 Quick takeaways from the conference include:
While public health and safety considerations will likely slow travel, it will rebound and will likely be followed by additional demand and desire for travel.
BC's transportation providers are looking for new and innovative ways to move people around the province in safe and sustainable ways, and are paying closer attention to how visitors access and use public transportation options. 
Many global destinations are ramping up their marketing efforts and are changing the ways they market their destinations to visitors, including well-developed, multi-day, multi-region travel itineraries,
Health, wellness, and overall well-being continue to be top drivers for travel.
It is estimated that approximately 15% of the global population has diverse abilities; destinations and local tourism businesses should pay more attention to providing barrier-free experiences in order to welcome additional travellers. 
When faced with uncertainty around travel, many travellers will continue to travel but may make shift their travel plans and keep them within short-haul markets.
360-degree video is making a comeback and can be used to show off a space, stream an event, or demo a new product; using live video will also positively affect search rankings.
In addition to the professional development sessions, some of BC's top tourism talent was honoured at the annual awards event. Congratulations to Kelowna-based Gerald (Gerry) Lafortune from Wicked Tours who won the customer service award and Okanagan-based Ogopogo Tours, who won the first-ever accessible tourism award. Congratulations also to Katharina Reimann of Ebus and Big White Ski Resort who were also finalists for the provincial awards.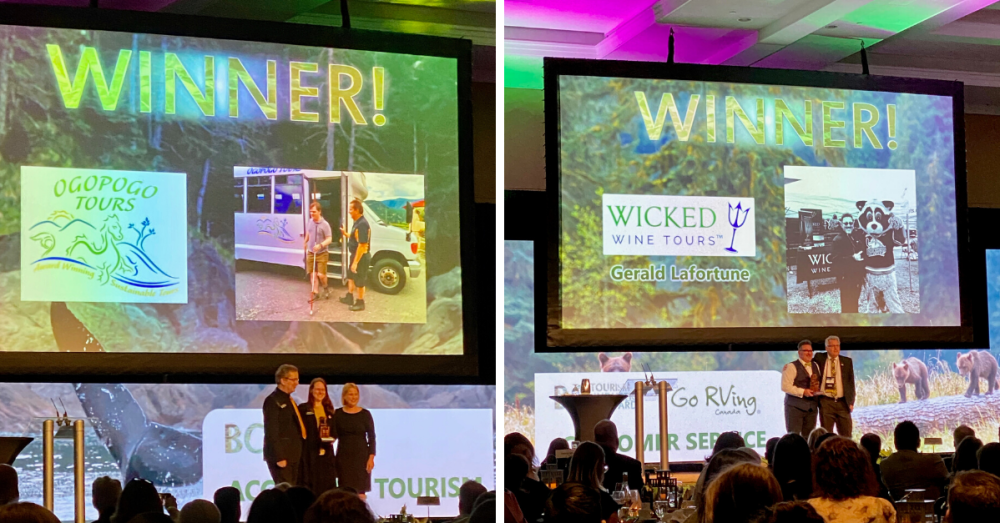 Next year's conference will be held in Prince George; anyone in the province's tourism industry is invited and encouraged to attend.