There are some exciting additions to the tourism landscape taking place in Kelowna this year. Here is a quick look at some of the new product offerings visitors will be able to enjoy when they travel our city.
Hampton Inn & Suites Kelowna Airport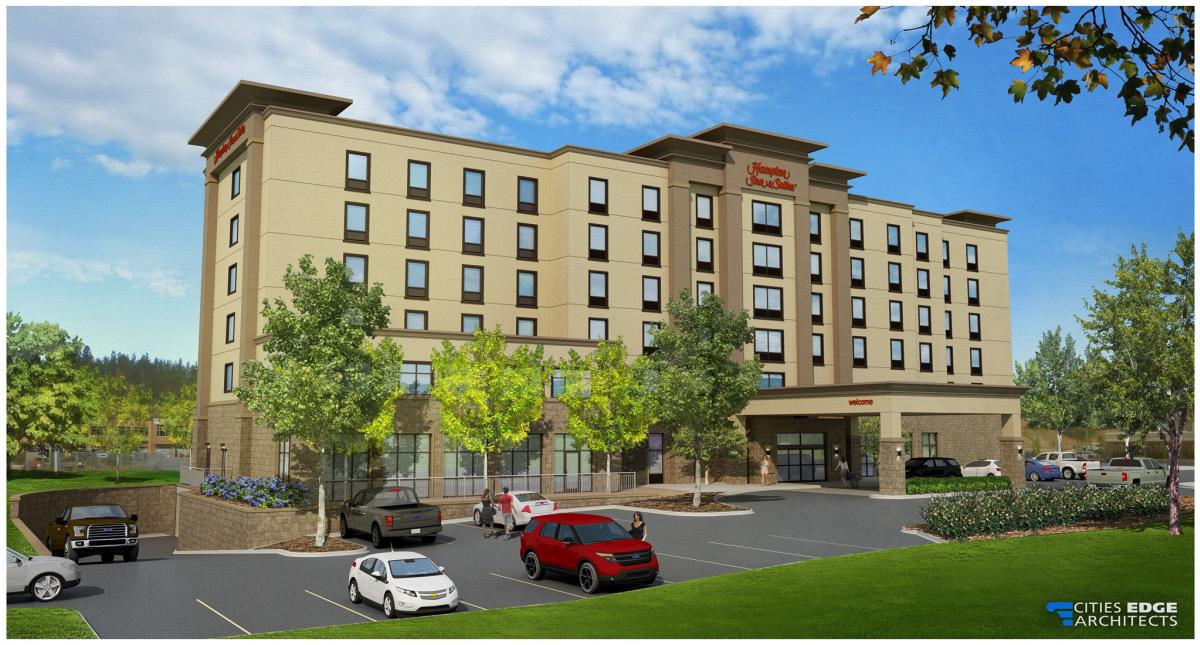 This new, 140-room hotel, opening in spring 2020, is the latest accommodation offering from Argus Hospitality. The hotel is located across the highway from the Kelowna International Airport (YLW), beside its sister property, the Four Points by Sheraton Kelowna Airport. The hotel features 40 luxurious suites and 3,000 square feet of flexible meeting space that is divisible into four smaller break-out rooms. Guests can enjoy complimentary breakfast, WiFi, and 24-hour shuttle service to YLW, along with their amenities including a business centre, fitness room, indoor pool, and hot tub.  Vincent Pouget is the new General Manager of the property and Mark Jeans takes over Vincent's role at the Four Points.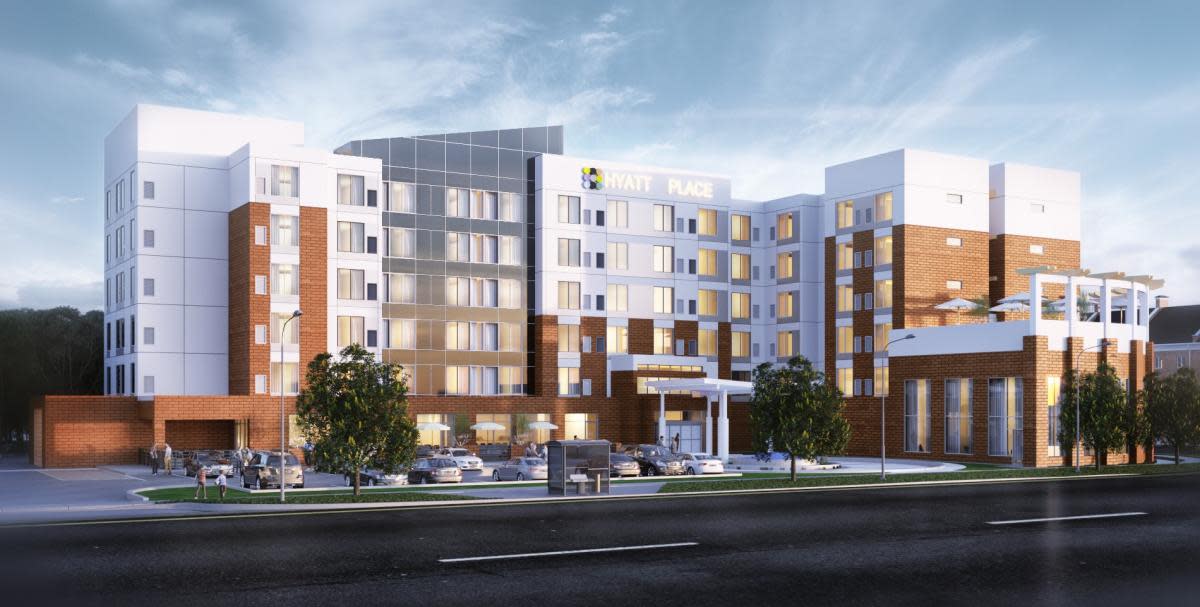 Kelowna will welcome the Hyatt brand this spring with Lower Mainland-based West Fraser Development's six-story, 161-room hotel.  Conveniently located on the corner of Spall and Enterprise, the hotel features 1,980 square feet of meeting space, along with a hot breakfast bar, 24/7 menu, and Market restaurant, The Bar serving coffee, beer, wine and spirits, fitness room, indoor pool, and complimentary WiFi and 24-hour airport shuttle. As well they will have a third-floor patio for hotel guests to enjoy.  Lloyd Daser is the new General Manager and Chantelle Hofferd, formerly with Argus Properties, is the new Director of Sales.  
Microtel Inn & Suites
Located in the previous North Pointe Inn & Suites location, SKJJ Holdings will open the new, 62-room Mircrotel Inn & Suites. With 950 square feet of meeting space, the hotel is smartly laid out with a breakfast bar, fitness centre, limited-service lounge, arcade room, bike and luggage storage, indoor pool, and hot tub.  The hotel also offers modern amenities like an electric vehicle charging station and casting to TV, allowing guests to enjoy their own streaming services. Jason Sehkon is the General Manager and the hotel is set to open later this spring.  
Starting February 1, Wicked Tours will expand its tourism footprint and move its headquarters to the Best Western Plus Kelowna Hotel & Suites. While already housing the fleet of tour vehicles, the new, larger HQ will improve guest experiences and allow other visitors in the area to visit their office and learn about touring options. Previous hotel professional, Nicholas Wilson, is the owner and operator.  
Looking at 2021 and beyond:
University of British Columbia Okanagan Campus
Two new residence buildings are currently under construction.  The Skeena Building, with 110 rooms (220 beds), will be added to the summer 2021 inventory for Conferences and Accommodation, while The Nechako Building, with 110 rooms (220 beds), will be added the following summer. The Nechako Building will also be home to the new Conferences and Accommodation office and will feature a 500-seat dining hall.  With these new buildings, the total number of beds for students on campus will be over 2,000, with 700 available for nightly rentals during the summer months.  
Kelowna Ramada Hotel & Conference Centre
Plans to construct a new 12-storey, 83-room tower alongside the hotel's current location on Harvey Avenue have been submitted to the City.  If approved, construction should start in fall 2020 with a completion date of 2021/2022. This will be a unique build for our city as the tower will be built using mass timber technology, allowing for a faster, taller, and more environmentally sustainable hotel as compared to traditional builds.