The new year has kicked off with several exciting announcements from Kelowna International Airport (YLW). 

Samaddar Becomes Chair of Airports Council
On January 1, YLW Airport Director, Sam Sammadar, who also sits on Tourism Kelowna's Board of Directors, became Chair of Airports Council International – North America. He is only the second Canadian to be named Chair and the first-ever representing a Tier 2 airport.
"Our industry's recovery is underway, but a clear path forward remains elusive as we continue to navigate the challenges presented by an ongoing pandemic," said Samaddar. "But, our industry is proactive and resilient, so I am confident our brightest days are ahead.  I look forward to representing this innovative industry and working alongside my colleagues to advance key priorities over the next two years."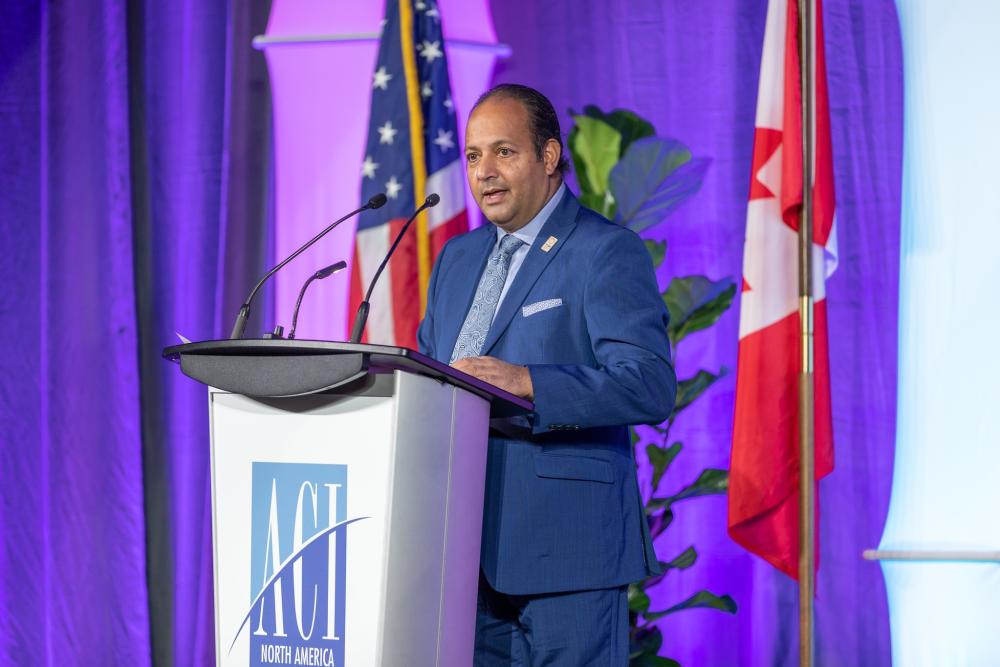 New Air Service
In mid-January, YLW announced that a new airline, Lynx Air, will begin providing service to Kelowna twice a week from Calgary and Vancouver in April 2022. Lynx Air's mission is to make air travel affordable to all Canadians; as such, the airline offers ultra-low fares on its fleet of brand-new Boeing 737 aircraft.
"We look forward to welcoming Lynx Air to Kelowna," said Tourism Kelowna President & CEO, Lisanne Ballantyne. "The introduction of another low-cost carrier to the air service offerings at YLW will provide even more travellers with the opportunity to discover the best of the Okanagan while they explore Kelowna." 
In the fall, Flair Airlines announced that it will be introducing two new routes—Vancouver to Kelowna and Victoria to Kelowna—to its schedule in spring 2022. This announcement came on the heels of Air Canada's launch of a non-stop flight between Montreal-Trudeau International Airport and YLW that kicked off in early July. The route is currently flying into YLW twice a week, departing Montreal on Saturday and Sunday. Domestic service to YLW is also provided by WestJet, Swoop, Pacific Coastal, and other smaller, regional airlines.

Federal Funding to Support Infrastructure and Operations
Last week, Canada's Minister of Transport, the Honourable Omar Alghabra, and Minister of International Development and the Minister for Pacific Economic Development Canada, the Honourable Harjit Sajjan, announced that YLW will receive more than $18 million in funding from the federal government to support key infrastructure projects and provide operational support.
"For 75 years, YLW has played a critical role in supporting the economic development of our region and airport investments like this will help ensure future growth," said Kelowna Mayor Basran. "City partnership with other levels of government is necessary to stimulate the economic recovery from COVID-19."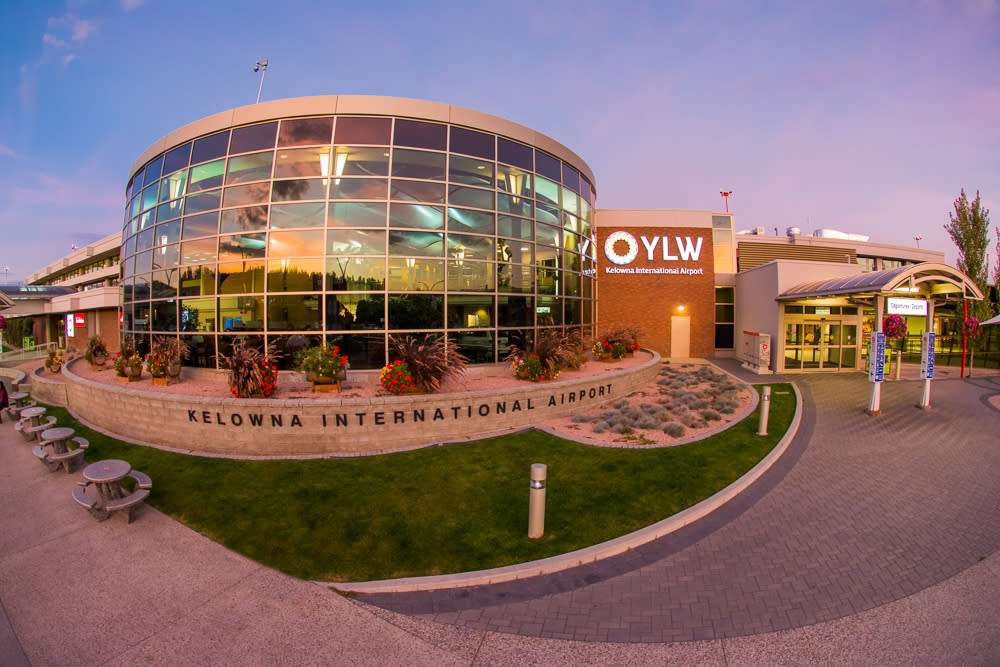 COVID-19 Health & Safety
Travellers can rest assured that safety continues to be a top priority at YLW, where a variety of measures have been introduced for arrivals and departures from the airport. These measures include directional and physical distancing signage, increased sanitization of high-touch areas, a requirement to wear a mask or face coverings when inside the terminal, and more.
For the winter season, YLW has also partnered with Whitecap RSC Medical, Big White Ski Resort, SilverStar Mountain Resort, and Revelstoke Mountain Resort to provide international guests with easy access to COVID-19 testing through the Ski Hill COVID-19 Testing program. 
Individuals arriving at YLW can access information about Kelowna and area at our YLW Information Kiosk where volunteers are onsite throughout the week. There is a selection of brochures at the kiosk as well as a touchscreen that allows arriving travellers to explore our website and online retail store before they set out to explore Kelowna. 
For more information about the measures Canadian airlines are taking to keep travellers safe, visit the following links:
Additional information about COVID-19 air travel requirements can be found on the YLW website.