The Kelowna and area Official 2020 Visitors' Guide has arrived! This year's guide is colourful and jam-packed with new photography, new businesses, and the Kelowna & Area map, making trip planning and itinerary building easier than ever. The guide also includes editorial content highlighting Kelowna and the Central Okanagan.  
You can view the digital version of the guide here. If you'd like to request physical copies of the guide, you can do so through your Extranet account:
Once you're logged into your account, click on 'Collateral' and then on 'Materials Request.'
Click on 'Add Materials Request.'
Most of the information will be filled in; please scroll through and amend as necessary.
Once you arrive at the 'Order Detail' section, input the number of guides you would like to request. 
Click 'Save' once you've completed the form.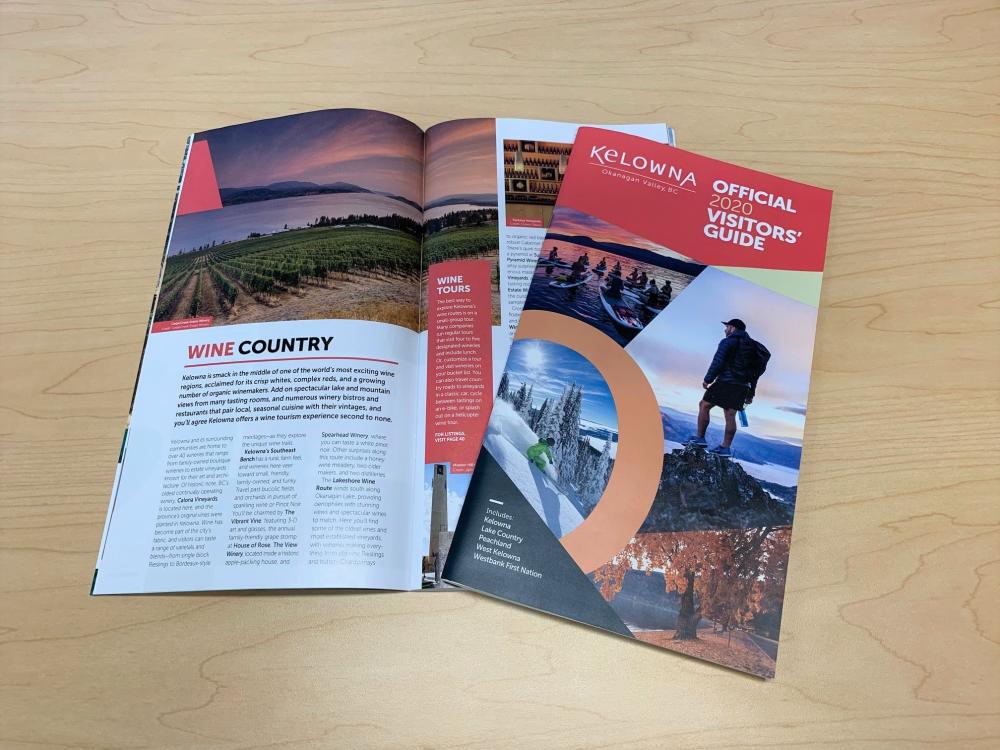 You can also pick the copies up directly from the Kelowna Visitor Centre at 238 Queensway Avenue. 
We strive to continually improve this publication, so your feedback is valuable to us. After you've had a chance to review a copy, please send your comments, suggestions, and/or questions via email to sara@tourismkelowna.com or by calling me at (250) 861-1515 ext 218.