Back for the fifth year, the Central Okanagan Tourism Industry Showcase will be taking place on Thursday, April 16, 2020. This year's event will showcase tourism businesses from Kelowna, Lake Country, West Kelowna, and Peachland.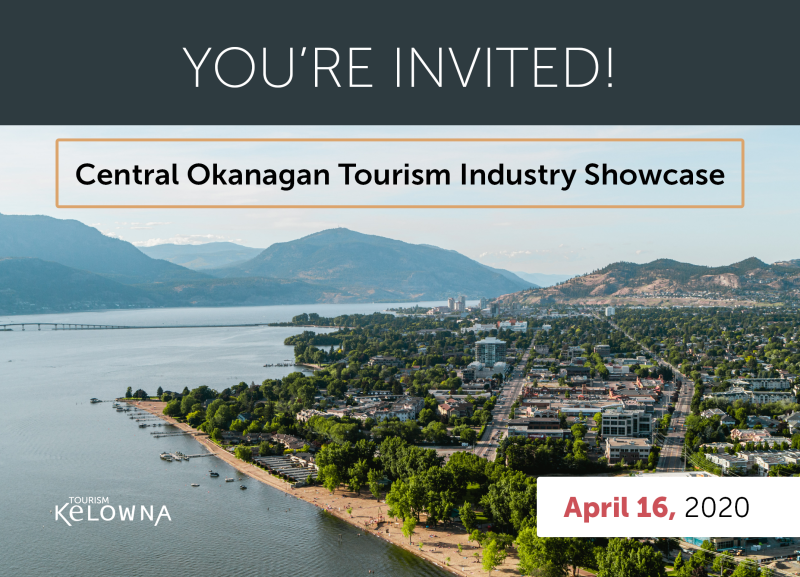 Participating businesses will have the opportunity to showcase their offerings and tourism products to tourism industry staff. The general public will also be invited for the duration of the event. We encourage each business to also invite their frontline staff to network and learn more about the products and offerings available. 
This year, we are providing two different table options for the showcase, with both 4' and 8' tables available.
Date: Thursday, April 16, 2020 
Time: 10 a.m. to 4 p.m. 
Location: The Laurel Packinghouse, 1304 Ellis Street, Kelowna, BC 
Cost: $125 - $200 for a table. 
If you are a Tourism Kelowna stakeholder interested in registering for a table or attending the event please click here for our Eventbrite registration page.
If you would like to attend the showcase to browse through information and learn about the businesses in attendance, please click here to visit the public registration page. Admission is free. 

For more information, please contact Sydney Solland at (250) 861-1515 ext. 220 or sydney@tourismkelowna.com.