Tourism Kelowna offers a variety of advertising and marketing programs in addition to the Necessities Advertising Program (NAP), our entry-level partner program.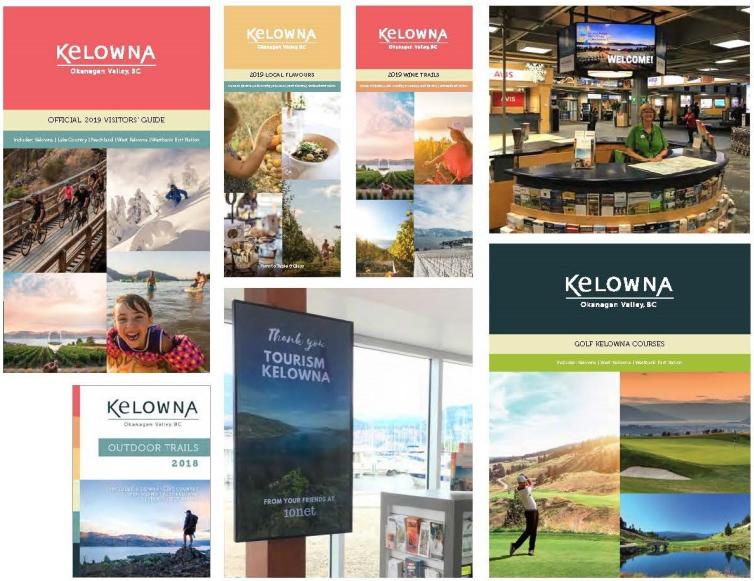 Your participation in these programs allows Tourism Kelowna to reach out to key markets with targeted marketing programs that create interest and desire to book a trip to Kelowna and area.
These additional opportunities include:
Brochure racking at the Kelowna International Airport Information Kiosk – Over 2 million people travelled through the airport in 2018.
Digital Display Advertising in the new Visitor Centre – Over 128,000 people entered the Visitor Centre in its first 6 months (July - December 2018) 
Print advertising in our official Visitors' Guide – 150,000 copies are printed and distributed throughout Kelowna, Okanagan, BC, and AB.
Participation in the Local Flavours, Wine Trails or Ski, Stay, & Play Programs.
Kelowna Outdoor Trails  - Popular guide which highlights a variety of trails in the area.
Meetings & Conferences Sales Programs – creating an opportunity to sell your services and products directly to meeting planners across Canada. 
Review the full details of our advertising and marketing opportunities and see how you can increase your exposure and help you connect with Kelowna visitors.
If you have any questions or would like some further information contact Sara Correa, sara@tourismkelowna.com, or call (250) 861-1515 ext. 218.