The 2018 Kelowna Wine Trails and 2018 Kelowna Local Flavours guides are in and they look fantastic!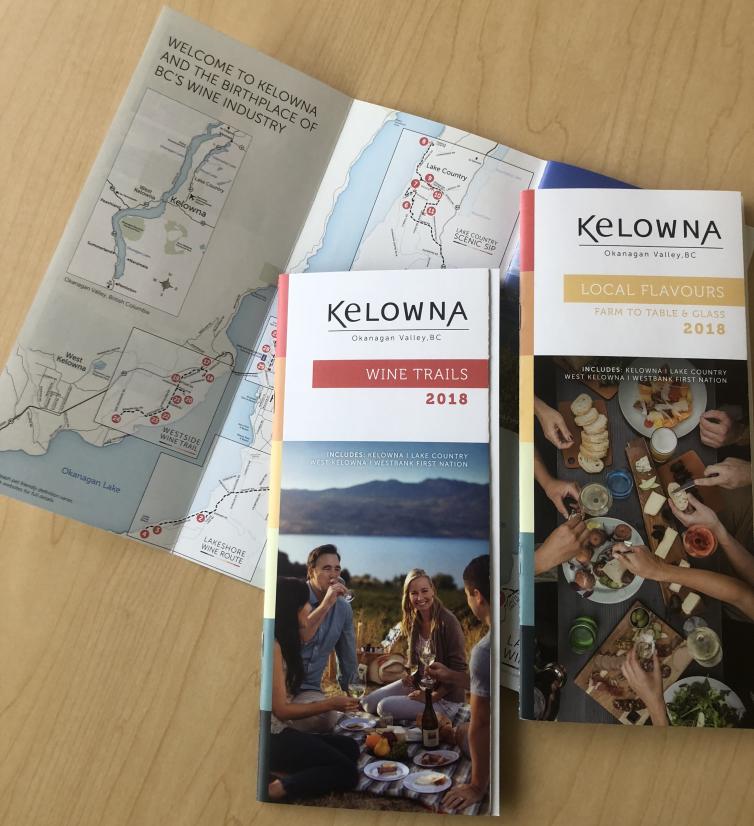 Both guides are packed full of helpful information to connect visitors and locals to incredible experiences in Kelowna, West Kelowna, and Lake Country.
The Local Flavours guide (formerly the Farm to Table guide) has a fresh new layout and look. For 2018, in addition to our abundance of farm and culinary options, the guide now includes cideries, distilleries, and craft breweries, giving those with this self-guided publication in-hand even more local tasting opportunities. 
The Tourism Kelowna team has begun distribution of the guides throughout Kelowna, the Okanagan Valley, British Columbia, and Alberta via our in-house distribution team and ongoing contracts with our partners at Certified Folders, goBrochures, and AMA.
View, download, and print a digital version of the guides here:  2018 Kelowna Local Flavours  |  2018 Kelowna Wine Trails.
Although the guides will continue to be racked throughout the area in the coming weeks, we welcome you to expedite your order by stopping at the Visitor Centre to pick up your spring supply. To place an order, please contact Melissa McCluskey at melissa@tourismkelowna.com or call her at (250) 861-1515 ext. 200.
We strive to improve all of our publications every year and really appreciate your feedback. If you have comments, questions or suggestions, please contact Shauna Merritt at shauna@tourismkelowna.com or call (250) 861-1515 ext. 206.