Kelowna is known for its fantastic weather. They don't call us Kelownafornia for nothing, you know! As we move ever closer to the official start of summer, we know those long, hot days are just around the corner.
Adding to the sizzle is a truly stunning list of upcoming LGBT2Q+ events in the city. No matter whether you're a local or a visitor, keep the FOMO at bay and add the following events to your calendar today.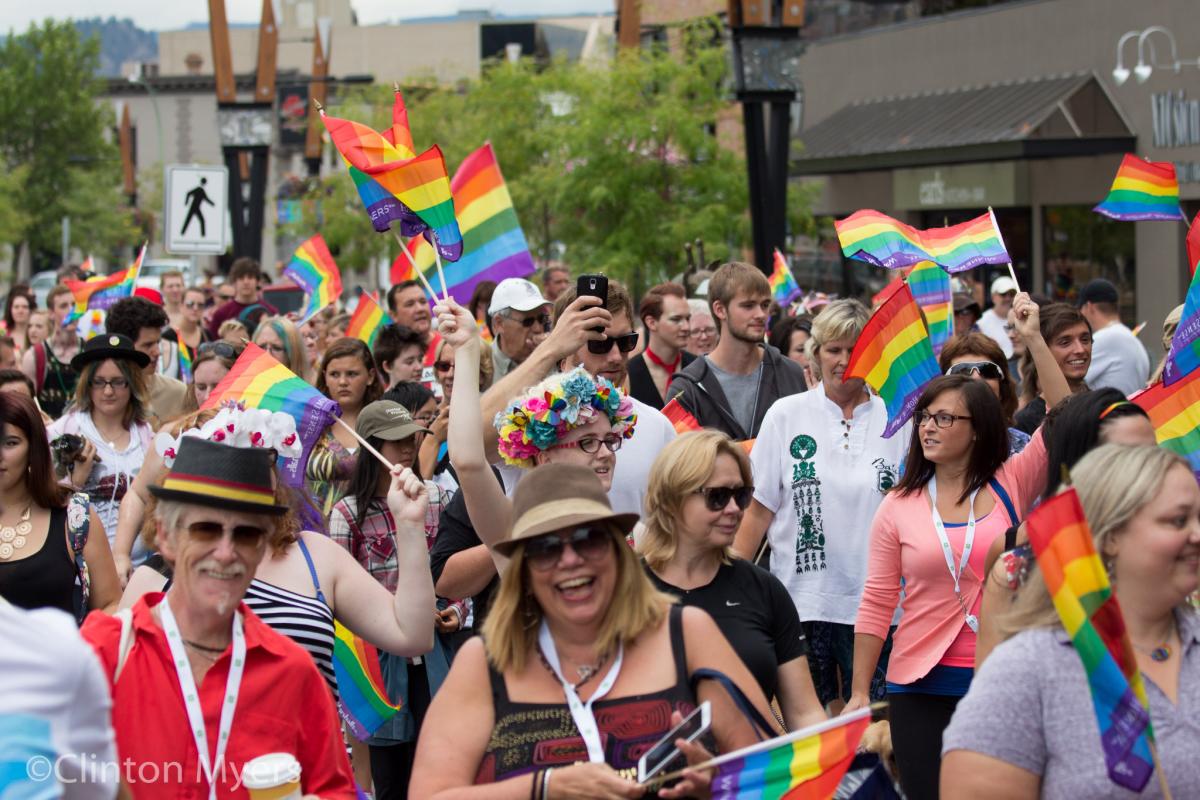 2019 marks 50 years since Stonewall, so it is only fitting that the Kelowna Pride Society is planning their biggest celebration yet! This year, Kelowna Pride has moved the festivities to June to align Kelowna's celebration with the internationally recognized Pride Month.
In addition to that, the Kelowna Pride Festival is also moving back to City Park (close to the bridge). This brings a couple of benefits - the Pride March will follow a longer route and the Pride Festival will be on a bigger site. Yay!
As you might imagine, there are lots of exciting events happening to mark Pride in Kelowna. Keep an eye on the Tourism Kelowna events calendar, and also Kelowna Pride's Facebook page, to find out about official Kelowna Pride events and Pride-aligned affiliate events (such as the "Ru-Palverisers VS Ellen Degenerates" Roller Derby)!
I would also highly recommend the following Pride events (friendly hint; put these in your calendar right away):
I look forward to seeing you at Kelowna Pride!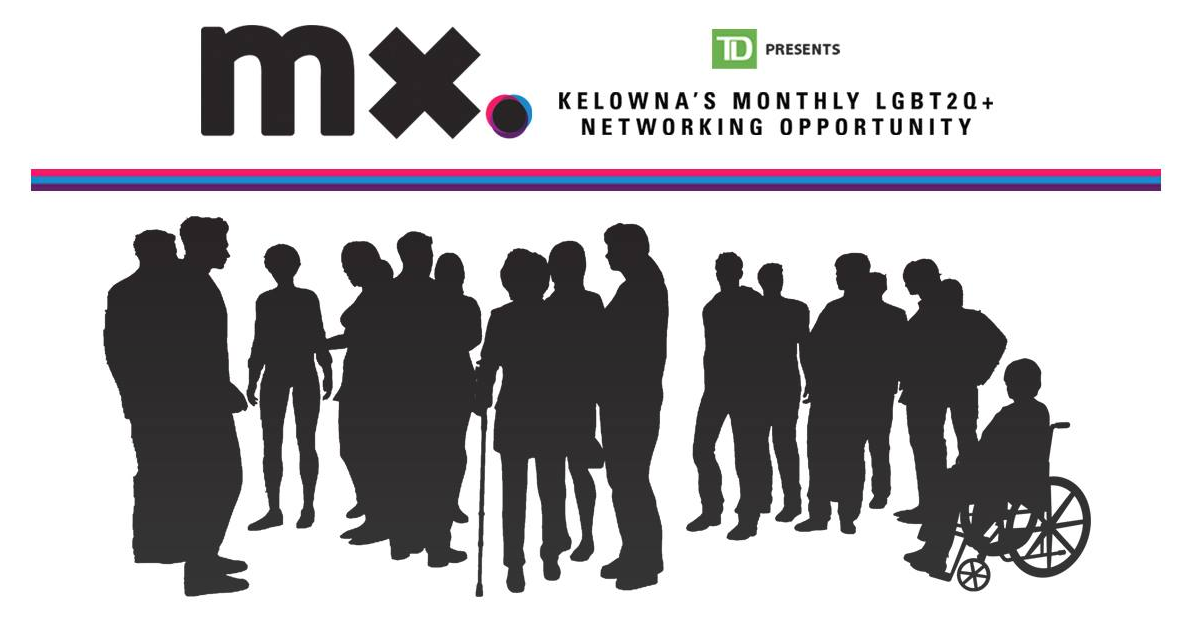 The mx. is Kelowna's only monthly LGBT2Q+ networking event. This is an opportunity to socialize, enjoy a beverage and light snacks, and maybe make some new friends along the way. Allies are also encouraged to attend.
June 6's edition is being held at the KPMG LLP office at Suite 200 - 3200 Richter Street, Kelowna from 5:30 p.m. to 7:30 p.m.
There will also be two guest speakers at the June mx. Jenica Frisque is the Equity Facilitator at The University of British Columbia. Jenica will be sharing some meaningful words around "Inclusivity at Work."
In addition to Jenica, Tor Broughton will be speaking. Tor is a trans-gender youth from our Okanagan community and he will be sharing his compelling and courageous transition journey entitled "It Takes a Village."
The mx. is more than a fantastic networking event. It is also a fundraiser. 100% of the proceeds from the door go to the Etcetera Youth Group. Suggested donations are $10 or $5 for students (with valid student ID). Cash at the door is the preferred payment method (to limit fees), but all major credit cards and Interac Flash are accepted.
Last but not least, everyone who registers in advance will be entered into a draw. Rebellious Unicorns has donated one of the recently launched 2019 Pure Silver Equality Coins from the Canadian Mint. The coin "commemorates the 50th anniversary of the decriminalization of homosexuality in Canada."
A winner of the coin will be selected at the event. The coin retails for $49.95. Pre-register for June 6's mx. (click "Buy Tickets").

DIVA (June 29)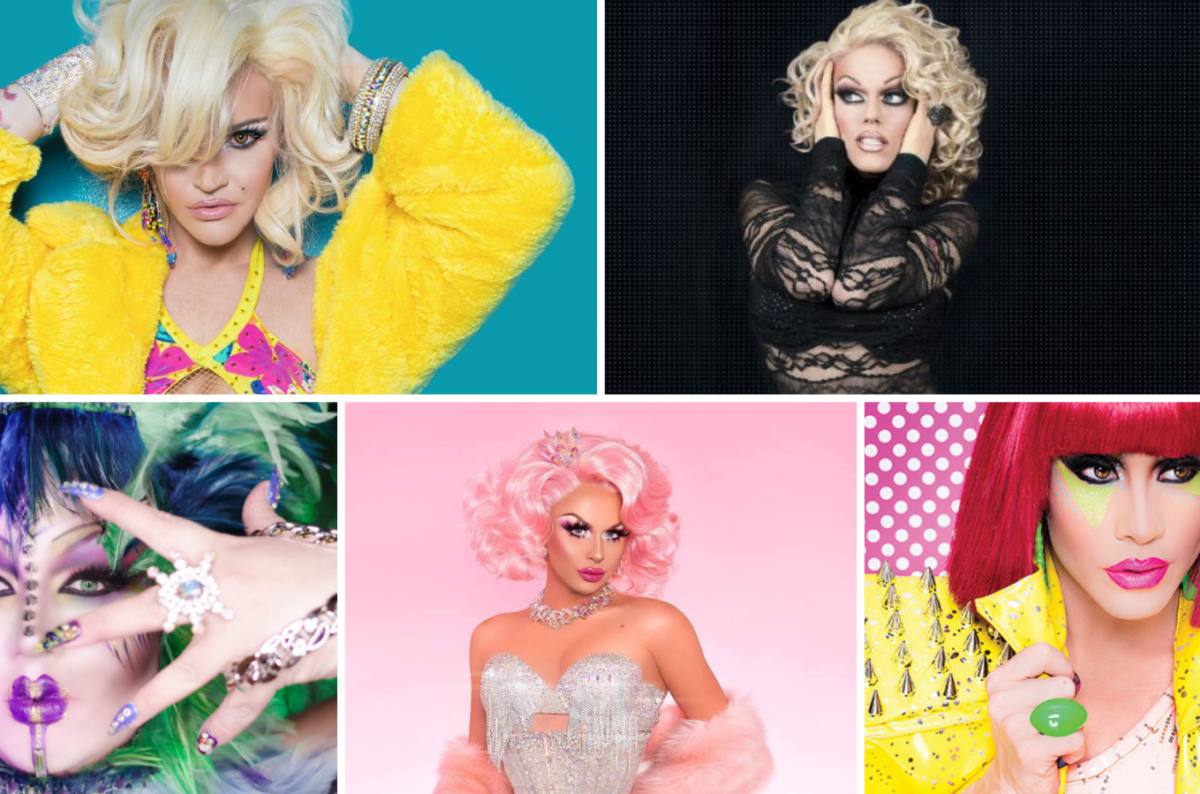 On June 29, there's an all-ages "Drag Superstar Eleganza Extravaganza" happening at the Kelowna Community Theatre!
Guests are invited to watch a high-quality show featuring several Ru Paul Queens - Farrah Moan, Eureka O'Hara, Morgan McMichaels, Sonique, and Phi Phi O'Hara. The performance will also feature Kelowna's Femme Fatale Burlesque troupe.
Each Queen will perform a minimum of two sets, with each set being between seven to 10 minutes in length. It is sure to be a great show! Tickets are currently on sale, including a VIP Meet/Greet, and start at $68.25. Purchase tickets.
Enjoy! Also, if you happen to see me at one of these events, please come on over and say hi. I'm always happy to chat.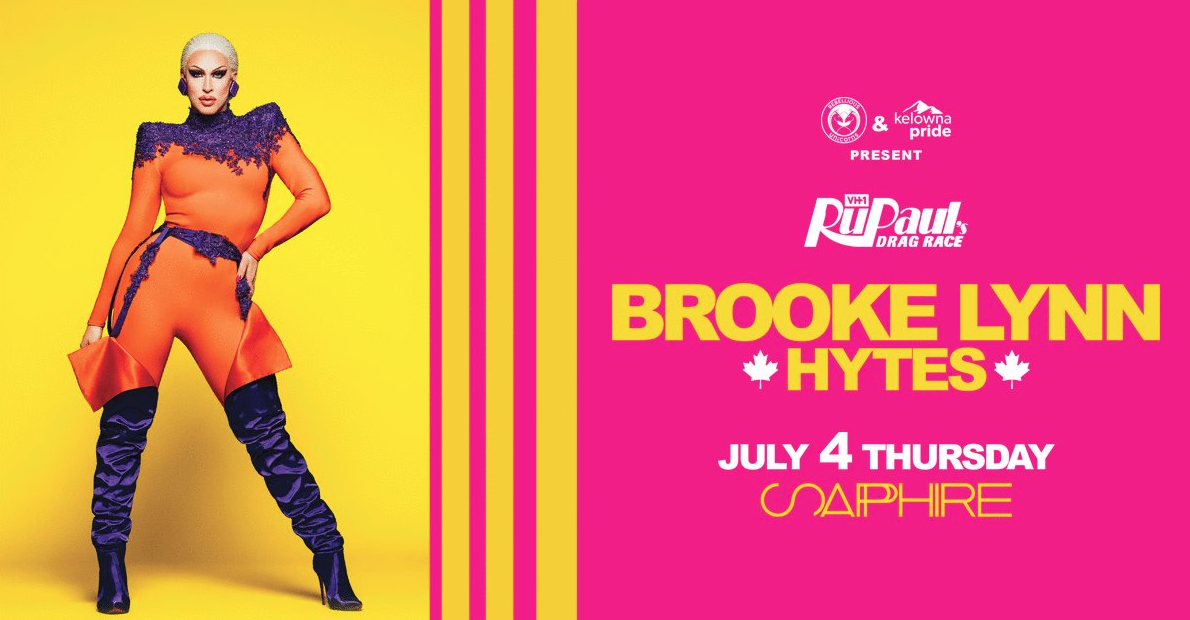 "Never fear, the queen of the North is here."
Brooke Lynn Hytes is a genuine drag superstar! The FIRST EVER Canadian Queen to appear on Ru Paul's Drag Race, Brooke Lynn was runner-up for this year's crown as a contestant on Season 11.
A trained ballet dancer, this stunning Queen knows how to put on a mesmerizing show and on July 4 she's performing in Kelowna! This is a one-night-only show, so you really don't want to miss it. The FOMO will be real!
Brooke Lynn will be performing at FruitCake: BLH (AKA FruitCake: Queen of the North). The show is happening at Sapphire where Brooke Lynn will werk the room with several very talented local queens - Sparkle, Freida Whales, Ella Lamoureux, Jenna Telz, Alexa Nerezza, Ginger Snapp, Sasha Zamolodchikova, and Sophonda Dick.
With so much talent, the tickets are very reasonably priced (starting at just $49)! However, they're moving quickly (VIP Meet and Greet tickets have already completely sold out), so you'll want to snap up yours asap.
A portion of each ticket will go to support the Kelowna Pride Society. Purchase tickets here. Please note: FruitCake is a 19+ event.