Snow day picnics are some of the best picnics! What could be more fun than cracking open a hot thermos (and yes, this is your chance to finally use a thermos again) of chili, soup, hot chocolate or mulled wine (yeah!) to warm your hands and tummies after your strenuous snowshoeing or cross country ski trek? This is also the time to make use of that wineskin someone gave you years ago…ooh, and how fun to enjoy a lovely local red wine with some cheese and crackers.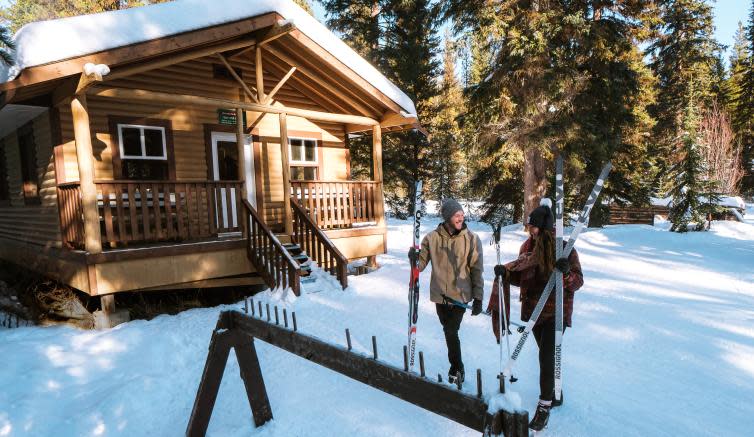 Photo by: David Vassiliev
Did you know there are warming huts up at Big White Ski Resort and a cabin at the Kelowna Nordic Centreto enjoy your picnic in? Or you can truly go hinterlander and enjoy your picnic actually in the snow. The kids will love it, too, and will happily participate in building snow seats and a table. Pack a blanket and load up the backpack. Here are a few pit stop ideas of where to pick up snow picnic provisions or if you are planning to overnight at the ski hill or don't feel like cooking when you get home, these are also some delicious solutions for you:
1. Valaroso Foods is an authentic Italian deli and shop. The Valaroso family provides a deli counter with a fabulous array of cured meats, cheese and olives, and daily made meals great for a picnic lunch. Here you can also choose dinner from an array of delicious pasta dishes, pizza, salad, meatballs, vegetable side dishes. Desserts, of course, are also available here - mangia on the mountain!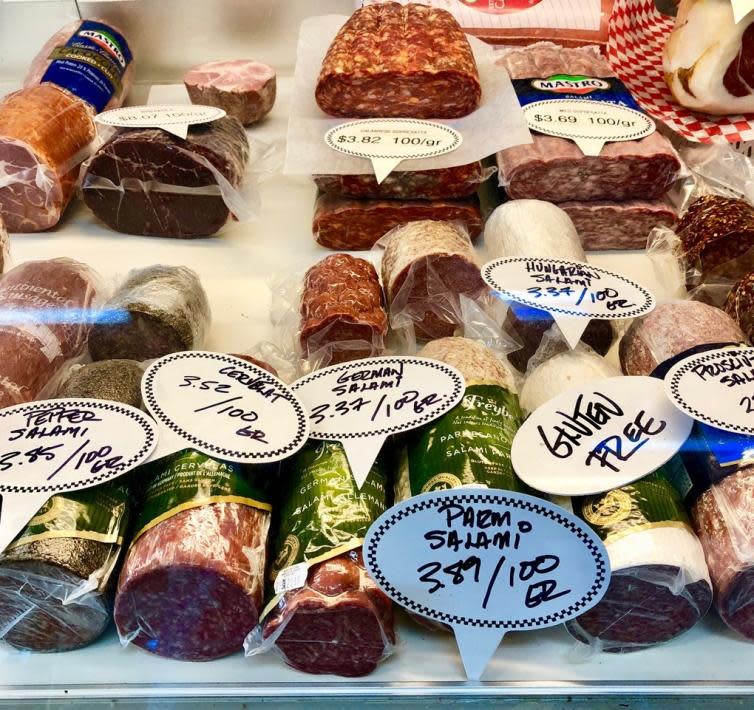 2. Sandrine's French Pastry & Chocolate knows a thing or two about the art of the picnic as the owners are from France! Here you can find divine housemade pâté, baguettes, croissant sandwiches, and gorgeous sweet treats. Everything is here to create un pique-nique délicieux!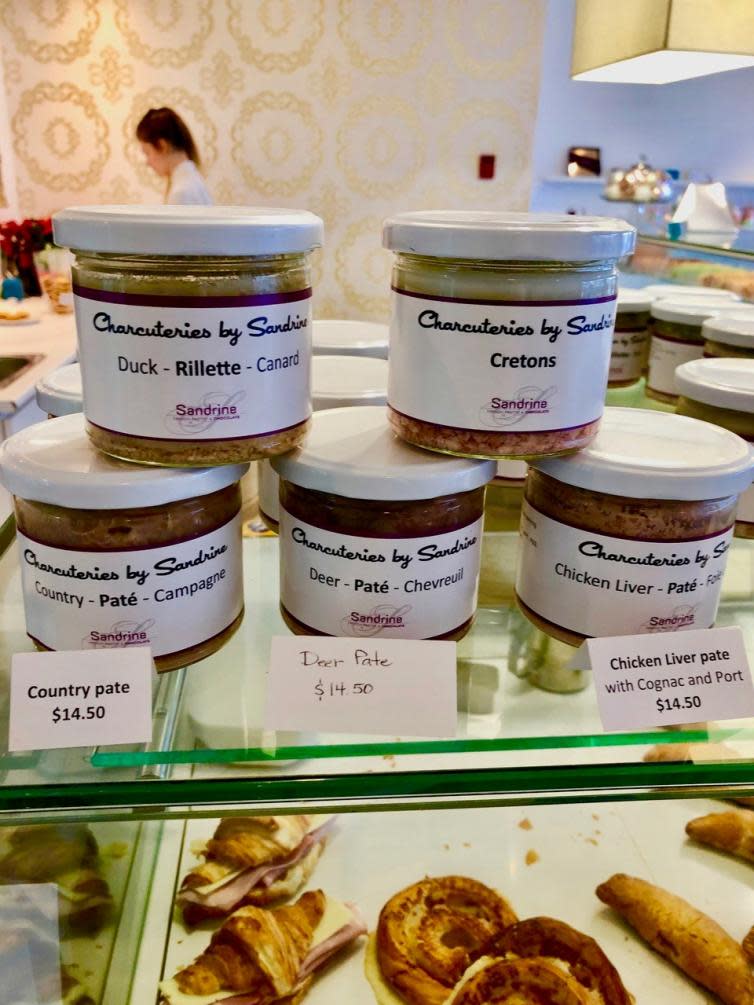 3. Illichmann's is the iconic local German butcher shop. The deli offers a wide range of house-smoked sausages, cold cuts, cheese as well as a lunch counter and gourmet European food shop and bakery. Here you can pick up some buns, cheeses, and cold cuts for a picnic as well as soup or chili for your thermos. For dinner choices, schnitzel, pierogies or cabbage rolls make for a perfect après ski menu. They also sell Gehringer Brothers wine here – easy peasy.
4. Waterfront Café & Catering can pack a stellar picnic for you to pick up on the way up to the hill if you want to preorder from their catering side. Or you can pop in on the fly and grab sandwiches, a thermos of coffee, amazing cheeses, salami, fresh baguettes, and the best chocolate chip cookies and other sweet treats. This is gourmet all the way baby, with Chef Mark Filatow's signature, locally sourced cuisine always a solid yum. The freezer section has soups if you want to thaw the night before and plan ahead, as well as other quick meal ideas too.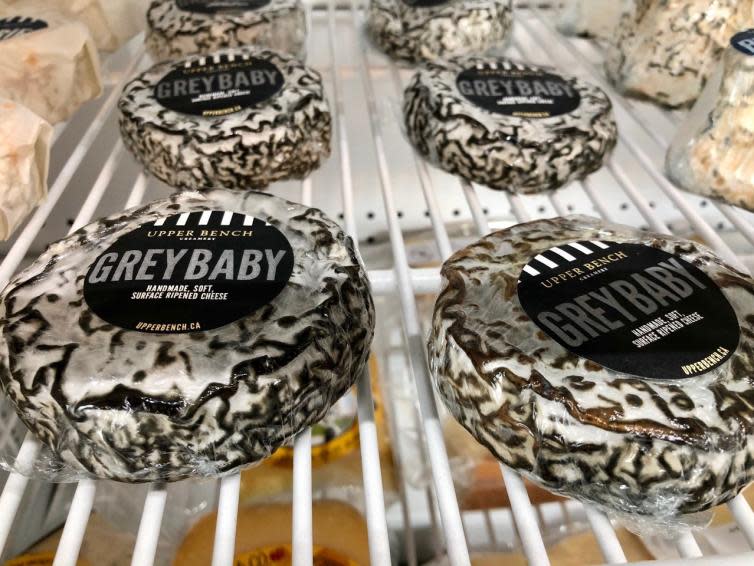 5. Quality Greens is a great little a grocery store that also offers a wide range of sandwiches and wraps from their deli/lunch counter. You can also grab drinks, cheese, crackers, fruit, granola bars, and other snacks from the grocery area.
6. Ferrara's Italian Market also has wonderful Italian sandwiches to pack for a picnic and a variety of meats and cheeses for your picnic board. For dinner, there are meatballs, lasagna, Chicken Parmesan, soup, and other ideal meals to provide a super comfort food dinner for your hungry fam jam.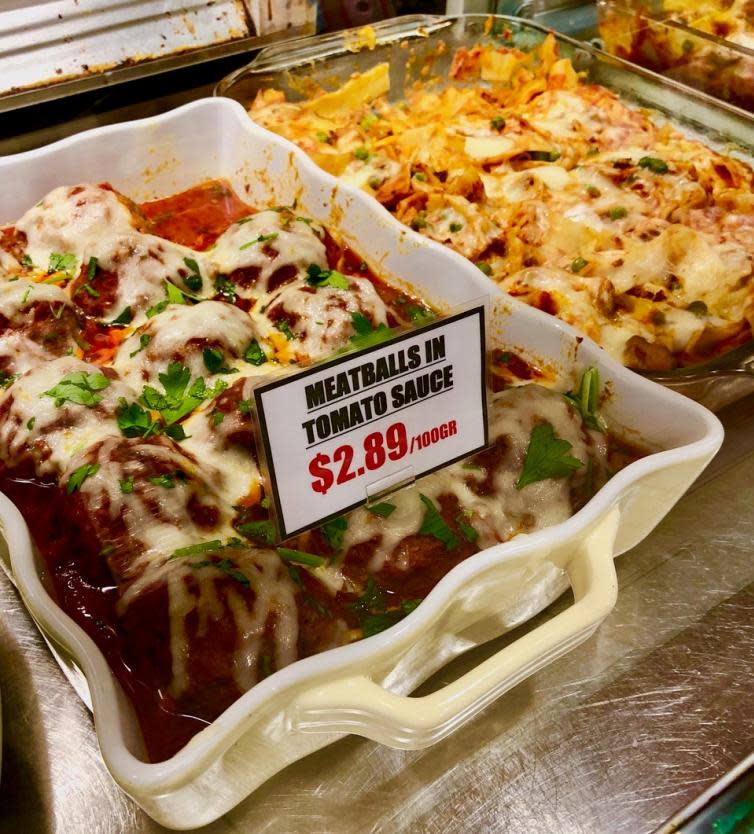 Happy picnicking people!