Get outside for some exercise and fresh air in Okanagan's winter wonderland. With trails for both beginner and advanced hikers, there are also options for those who want to snowshoe!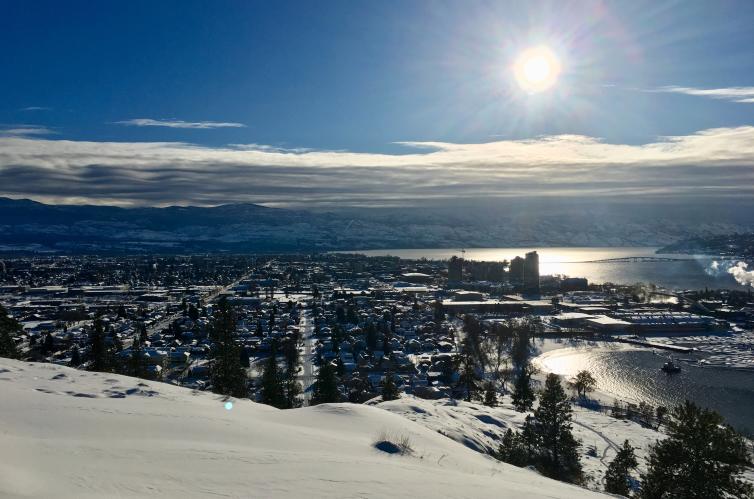 Photo by: Laura Kittmer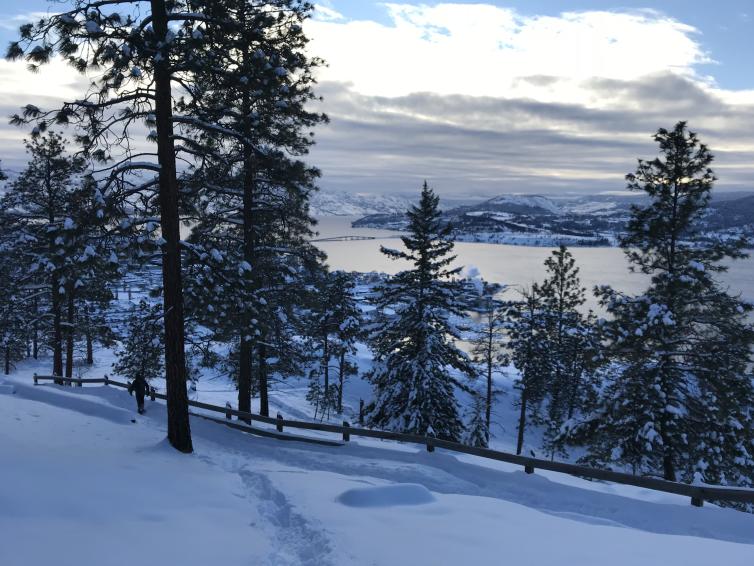 The summit of Knox Mountain is 300 metres above the water level of Okanagan Lake, and although the road to the top is closed to vehicle traffic in the winter season, the view from the peak is worth the hike. Because of the road closure in the cooler months, the street makes for a nice wide walking surface, especially if you're planning to go with a group. Make sure you dress appropriately as it can be windy at the summit, but keep in mind that with the elevation, you will also warm up on the walk up. Even after a stretch of snowy weather, the main trail will likely be quite packed and snowshoes won't be necessary unless you plan to go off the beaten path.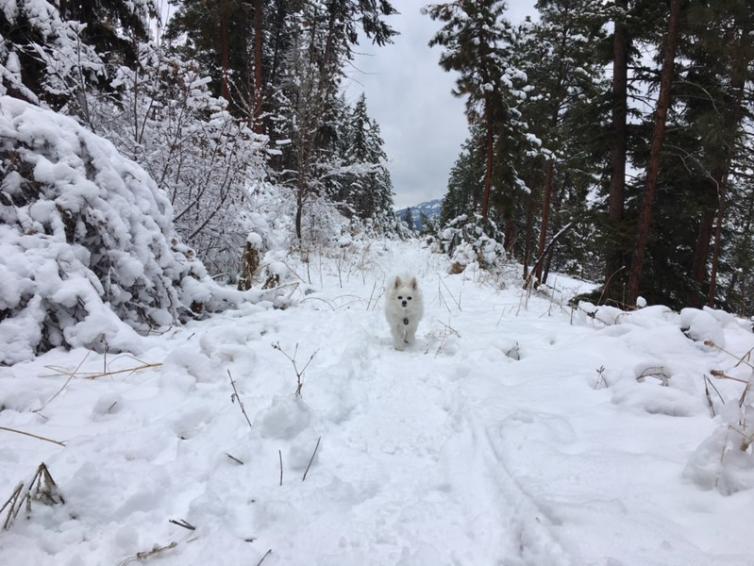 Just 25 minutes away from downtown Kelowna is the Telemark Nordic Club, a great place to try snowshoeing. Snowshoes are available for rent here if you're still unsure about the sport. There are several loops in the area suited for all skill levels and the shortest loop can be done in about half an hour. Advanced explorers can try the Crystal Mountain loop that will take at a few hours to complete so make sure you pack water and snacks. Invite your best four-legged friends as many of the trails here are canine friendly! Because this area is shared with cross-country skiers, be mindful to avoid the groomed trails if you're traveling on foot.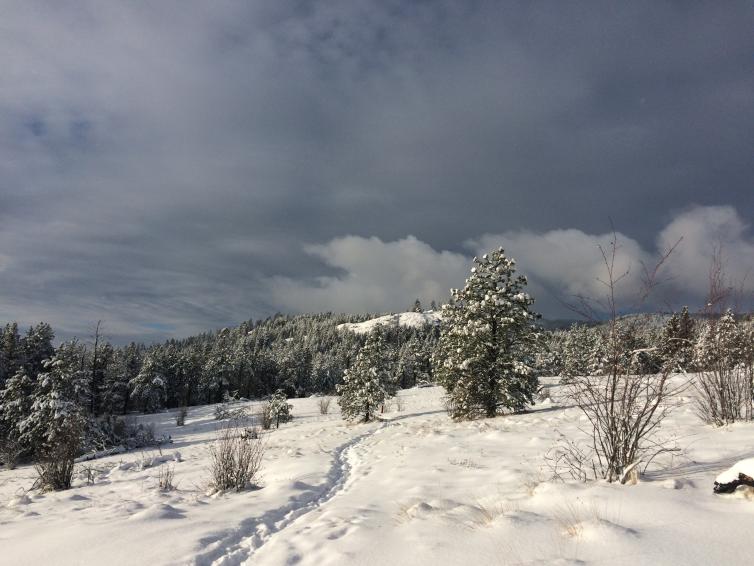 The winter season is a great time to explore the natural wonders of Bear Creek Provincial Park. As one of the busiest local campgrounds in the summertime, visiting this recreational area in the snow is a completely different experience. Snowshoes or spiked shoes are recommended, especially after a significant snowfall. The parking lot is closed from mid-October to mid-March but there is parking along Westside Road. Bring your camera – you will get great views of Okanagan Lake and downtown Kelowna from some of the viewpoints along the trails.
Surrounded by vineyards and overlooking the lake, Mount Boucherie is an extinct volcano on the west side of the bridge and is located just minutes from the highway. Winter hikers and snowshoers can hike up to the summit to enjoy a panoramic view of the valley. Although there are dedicated trails in the park, there are also sections where the paths are narrow beside steep cliffs so hike with care. You can access the park from multiple trailheads. Begin your adventure along East Boundary Road south of the baseball fields, or choose the entrance to the park from Lakeview Cove Road.

Check out more fun winter activities in Kelowna: