Despite what the name implies, there's nothing tacky about Kitsch Wines.
"It's a funny juxtaposition," says Ria Kitsch who, along with her husband Trent, founded the winery in 2015. "Kitsch means mass-produced. But we have these refined labels."
The labels decorate a range of excellent, small-batch wines that are anything but kitschy — think single block Rieslings, aged Pinot Noirs, and an ever-popular Rosé.
Trent and Ria Kitsch, who were both born and raised in Kelowna, planted vines on their southeast Kelowna property in 2013 to replace an old and unhealthy apple orchard.
"A bunch of things came together for us to start the winery. First, we felt like we were growing really great grapes," says Ria. "We also felt there was a way to attract a younger clientele and have a more inclusive vibe — we wanted to bridge the gap between quality, and inclusive and fun."
"Also, we are proud of the Okanagan agriculture history and we wanted to be part of its future," adds Trent.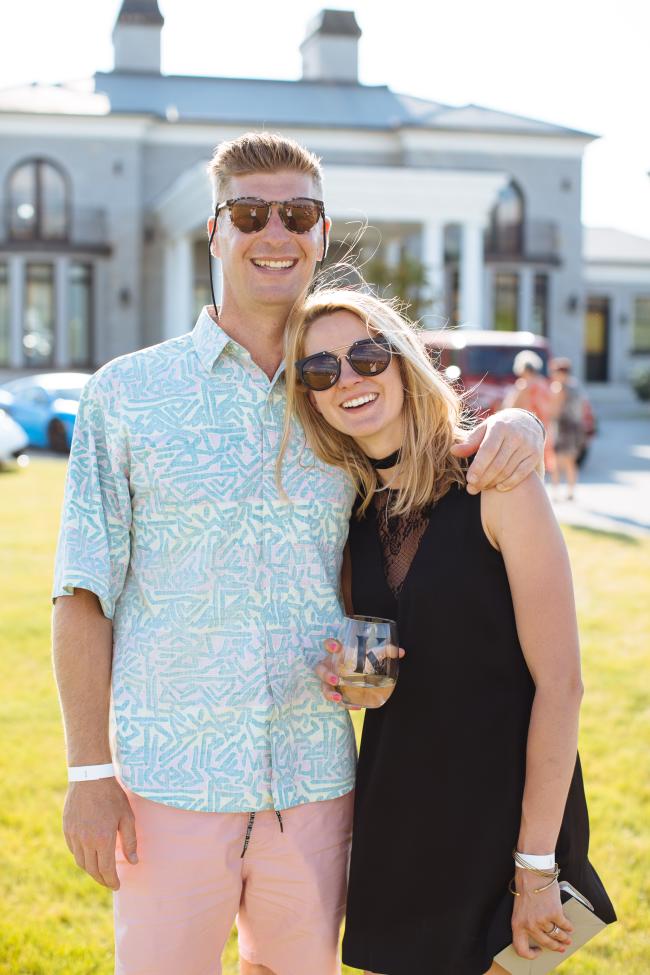 Photo by: Rhys Albrecht 
That future is bright, judging from the wines and the tasting experience at Kitsch. The winery is set on a sprawling and luxurious estate, but visitors are immediately put at ease when they walk around to a tasting room located inside a casual garage space that opens to a view of Okanagan Lake. Knowledgeable staff members are excited to pour and talk about the wines with visitors while music plays in the background, creating a buzzy vibe. You feel so at home that it's tempting to jump into the adjacent, roped-off swimming pool to cool off (this is not actually allowed, Ria says with a laugh).
Though Kitsch represents why so many travellers come to Kelowna every summer, the couple loves so much about the city beyond its wine scene.
"One thing we love for sure are the four seasons and how there's stuff to do every season, " says Ria.
The couple and their two school-age kids ski in the winter and play on the lake in the summer. They hike the Apex and Paul's Tomb trails on Knox Mountain almost every week. If they're hosting out-of-town guests with kids, they usually hit the beach (Bertram and Gyro are favourites), along with Myra Canyon Adventure Park, which is great at entertaining kids of all ages with its ropes courses and zip lines. For lunch or dinner, they'll hit Home Block at CedarCreek, or Masa's Grill at Harvest Golf Course, which they consider a hidden gem.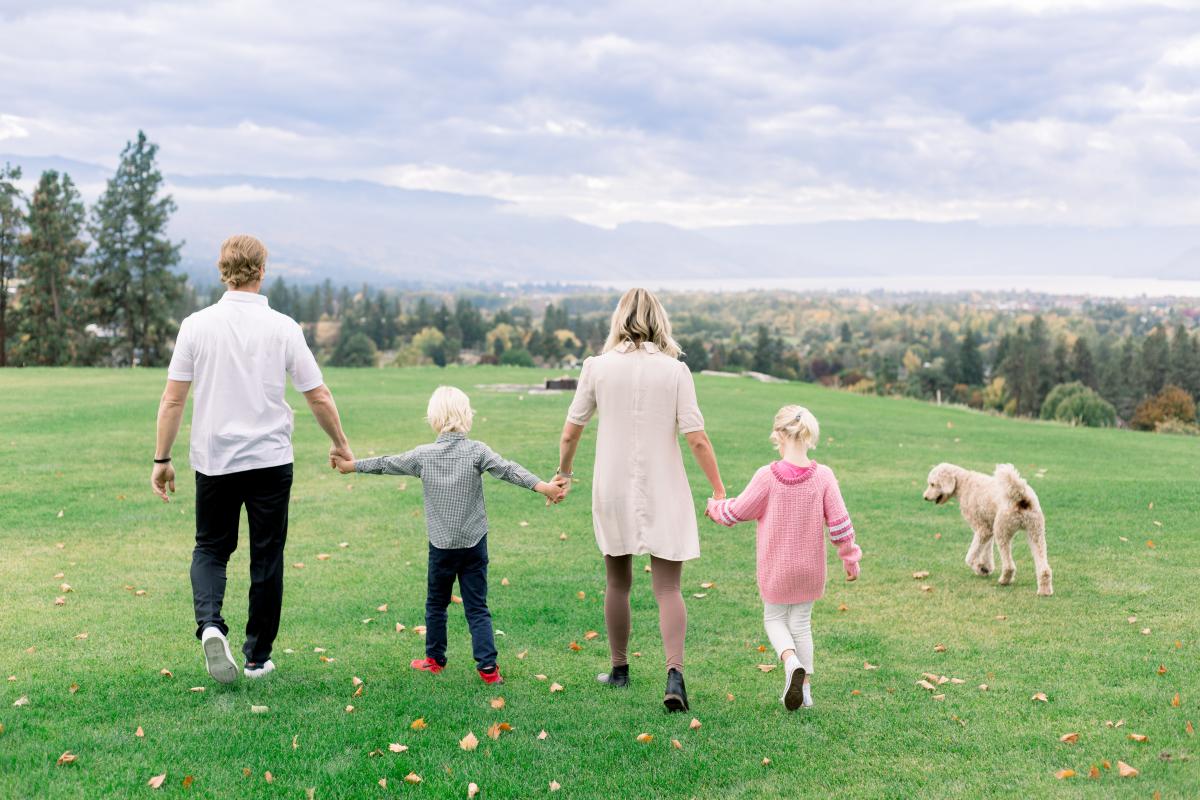 Photo by: Jennifer Hodder 
They're also not shy about showing off Kelowna's scenery.
"Kelowna has a lot of inspiring views," says Trent. "When you're riding your bike down Lakeshore it feels world-class. We've travelled a lot and we feel it's as beautiful as anywhere."
Ria agrees, and she's surprised Kelowna isn't on more people's bucket list. "It's the struggle between bragging about it and wanting to keep it a secret," she says.
But what's made Ria and Trent feel so welcome as new winery owners is the support and spirit of collaboration within the business community.
"The city really nourishes entrepreneurs," says Trent. "People can dream big in Kelowna."