As part of BC Wine Month, we are featuring wineries from Kelowna's distinct wine trails. Kelowna, with its five distinct wine trails, is smack in the middle of one of the world's most exciting wine regions, acclaimed for its crisp whites, complex reds, and a growing number of organic winemakers.
Framed by Okanagan Lake, Downtown Kelowna is the vibrant and energetic hub of the city. You can walk, bike, or longboard from urban winery to urban winery, brewery to brewery, or even stop in at a cidery or distillery for a quick tasting, all within a few blocks of each other.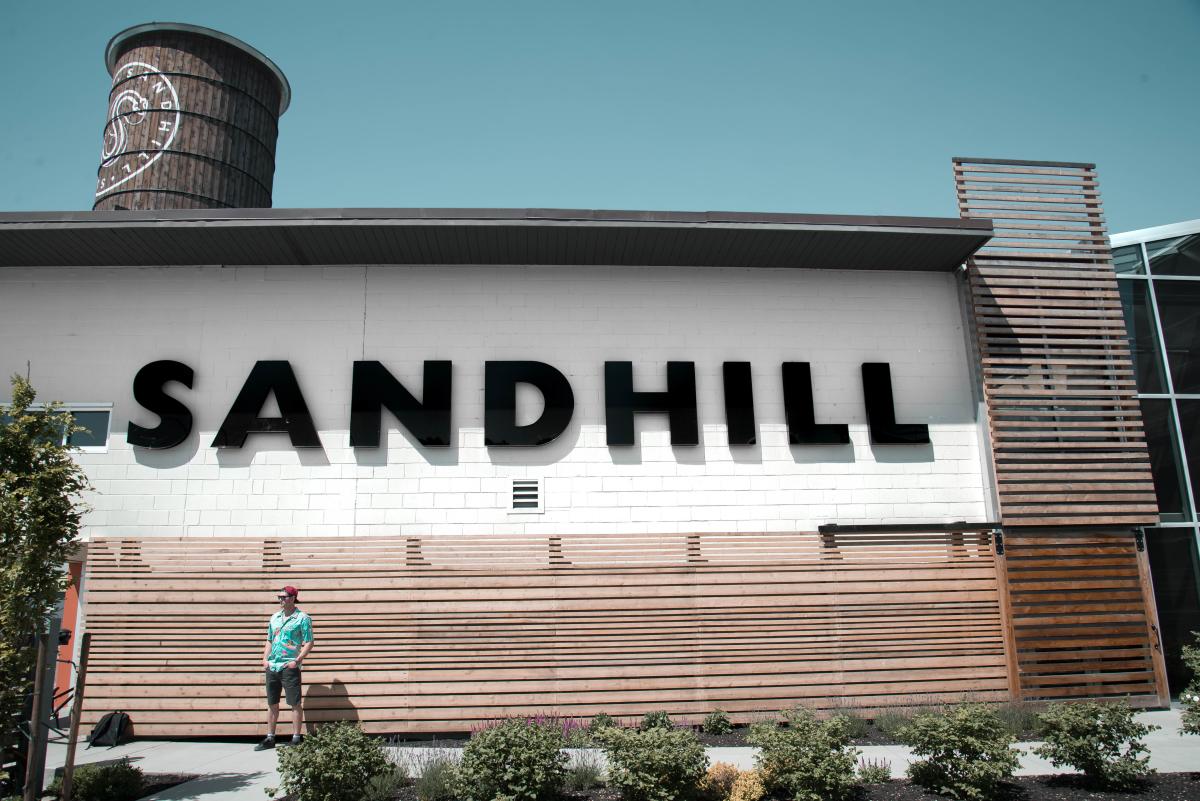 Located in the heart of downtown, Sandhill's Urban tasting room is the perfect location to not only sample some of their award-winning wines, but also browse their branded apparel, home decor, and local artisanal treats. Sandhill Wines are characterized by their terroir-driven, single-vineyard philosophy, with each bottle of wine made from the grapes grown from one of six unique vineyards. This creates truly distinct wines, where the character of each vineyard reveals itself in the glass. They are currently open for wine tastings and wine purchases. Check the website for further information. 

Wayne Gretzky Estate Okanagan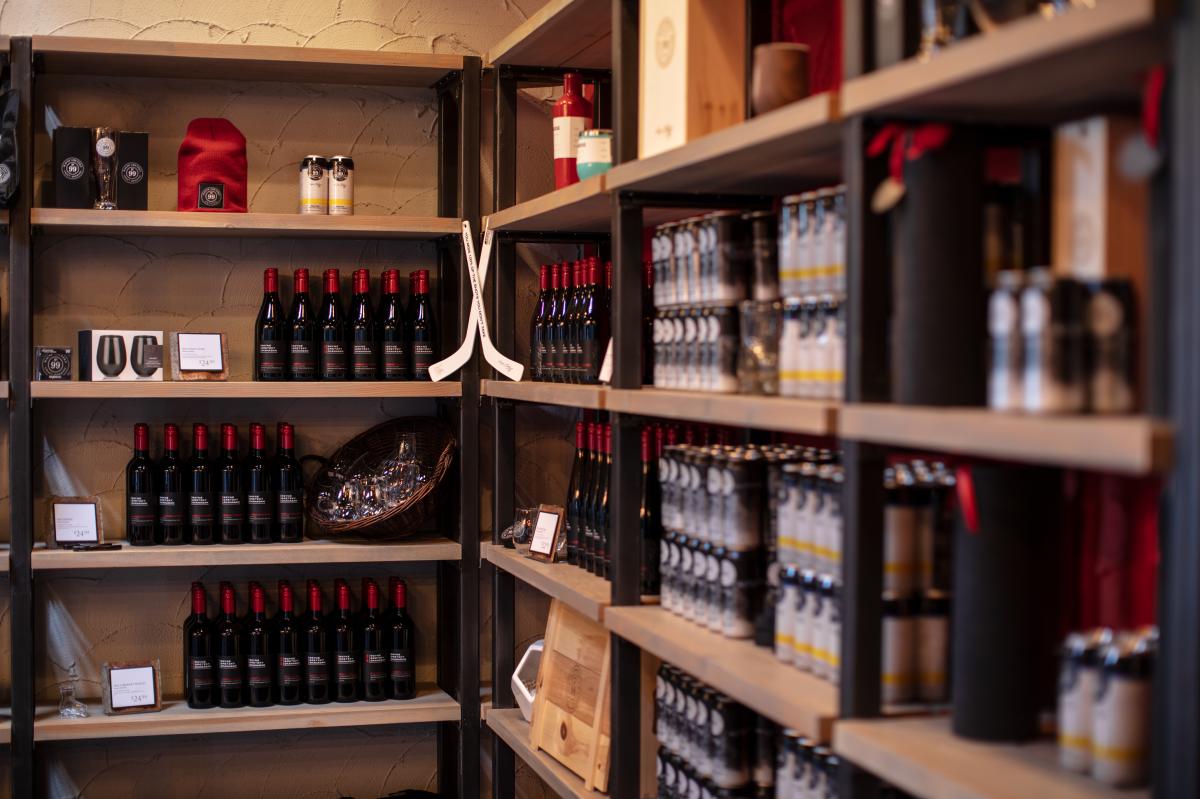 You can now experience the wines and beer of the iconic Wayne Gretzky at the birthplace of the BC Wine Industry. The wines have been crafted in celebration of the diversity and excellence of vineyards in British Columbia. Approachable, fresh and fruit-forward, they deliver uncompromising taste and great value. If you want to try something different, check out their newly launched lager and pale ale, perfect to enjoy with the lovely spring weather. The Wayne Gretzky taproom is currently open for tastings and purchases. Visit their website for days and hours of operation. 

Ricco Bambino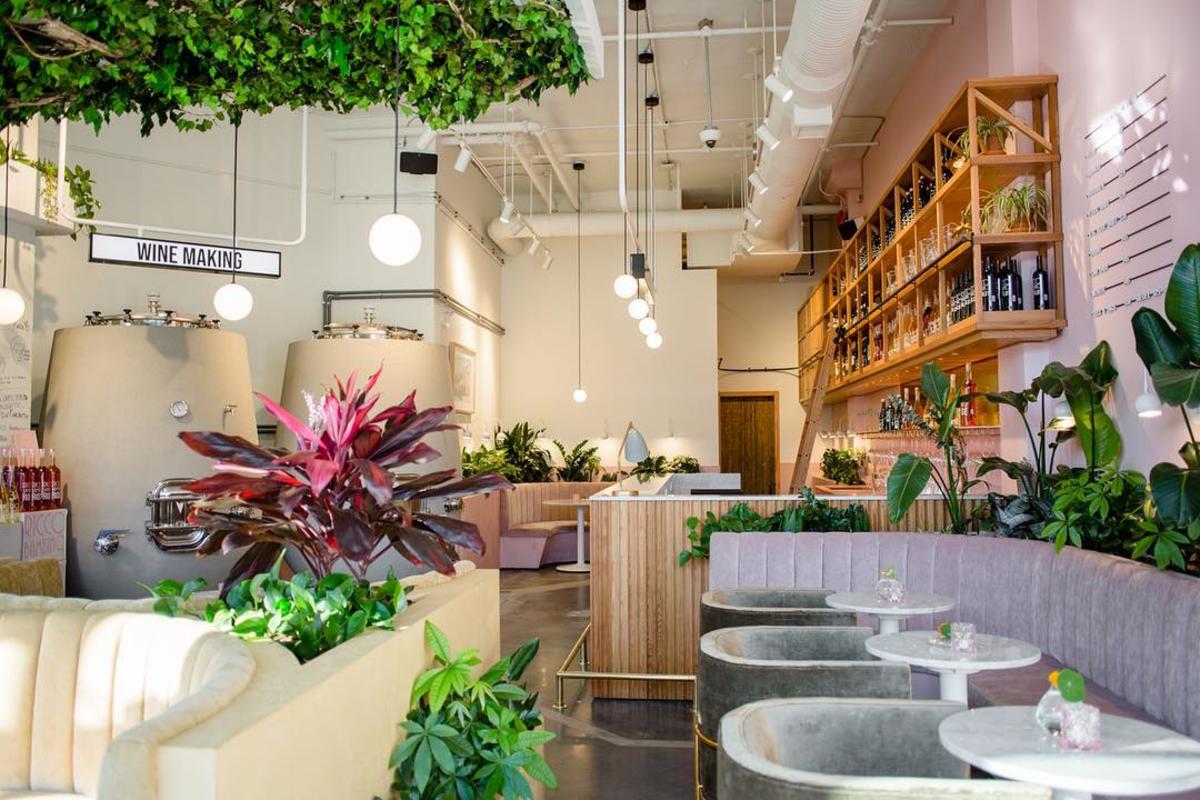 Ricco Bambino's natural and organic aesthetic, as well as its garden patio, create a truly unique experience in downtown Kelowna. Minimal intervention, organic wines characterize this winery. They produce small lot, natural single varietal wines aged in concrete tanks, creating authentic terroir-driven wines which capture a certain time and place. Ricco Bambino's tasting room is currently closed, however, they are still offering online wine sales. Visit their website for more information.

Explore Downtown
There are many more options for you to continue to sample the flavors of the Okanagan downtown. Kelowna's north end is home to several breweries, including Vice & Virtue, which pairs tasty ales with a full menu of superb eats, Kettle River Brewing,  a small-batch neighbourhood brewery that prides themselves on making an ever-evolving collection of beers on tap; as well as Red Bird Brewing, Jackknife Brewing, and Rustic Reel Brewery. BC Tree Fruits Cidery offers exclusive and unique ciders to taste and purchase, and only a few blocks away you'll find BNA Brewery where you can sip on pints and knock down pins at their bowling alley, Kelowna Beer Institute, the original Kelowna brewery, or you can change it up and enjoy a locally inspired cocktail at Okanagan Spirits Distillery.