As part of BC Wine Month, we are featuring wineries from Kelowna's distinct wine trails. Kelowna, with its five distinct wine trails, is smack in the middle of one of the world's most exciting wine regions, acclaimed for its crisp whites, complex reds, and a growing number of organic winemakers.

Westside Wine Trail
All you have to do is cross one of Canada's longest floating bridges, the William R. Bennett Bridge, and you'll find yourself amongst the Central Okanagan's largest wine collection, the Westside Wine Trail. 16 wineries pepper the landscape of the Westside, where you'll find everything from grand and impressive architectural marvels to rustic and quaint tasting rooms full of personality.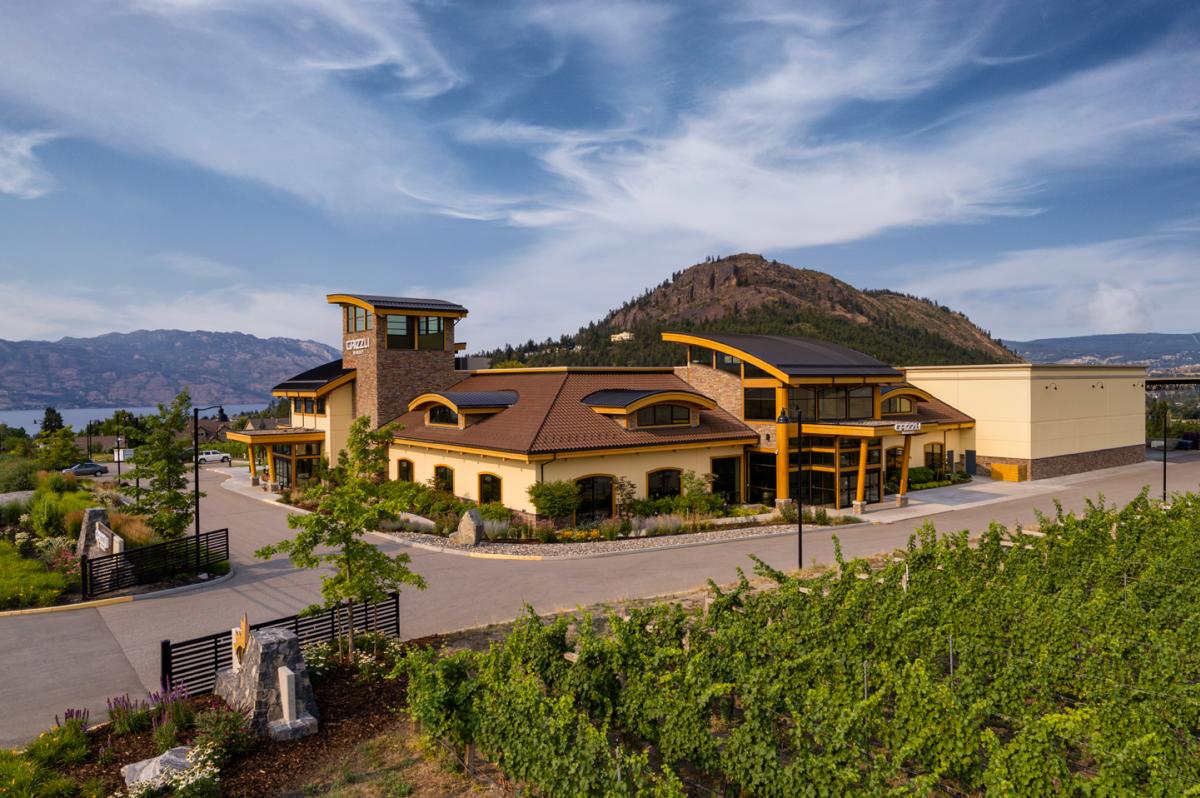 Grizzli's estate property is surrounded by acres of beautiful vineyards and the majestic Mt. Boucherie filling the skyline. The award-winning building boasts one of Canada's largest and most elegant tasting rooms and state-of-the-art wine production facilities. Their award-winning building is paired with award-winning wines, including reds, whites, fruit wines and outstanding icewines. Check out their website for more information.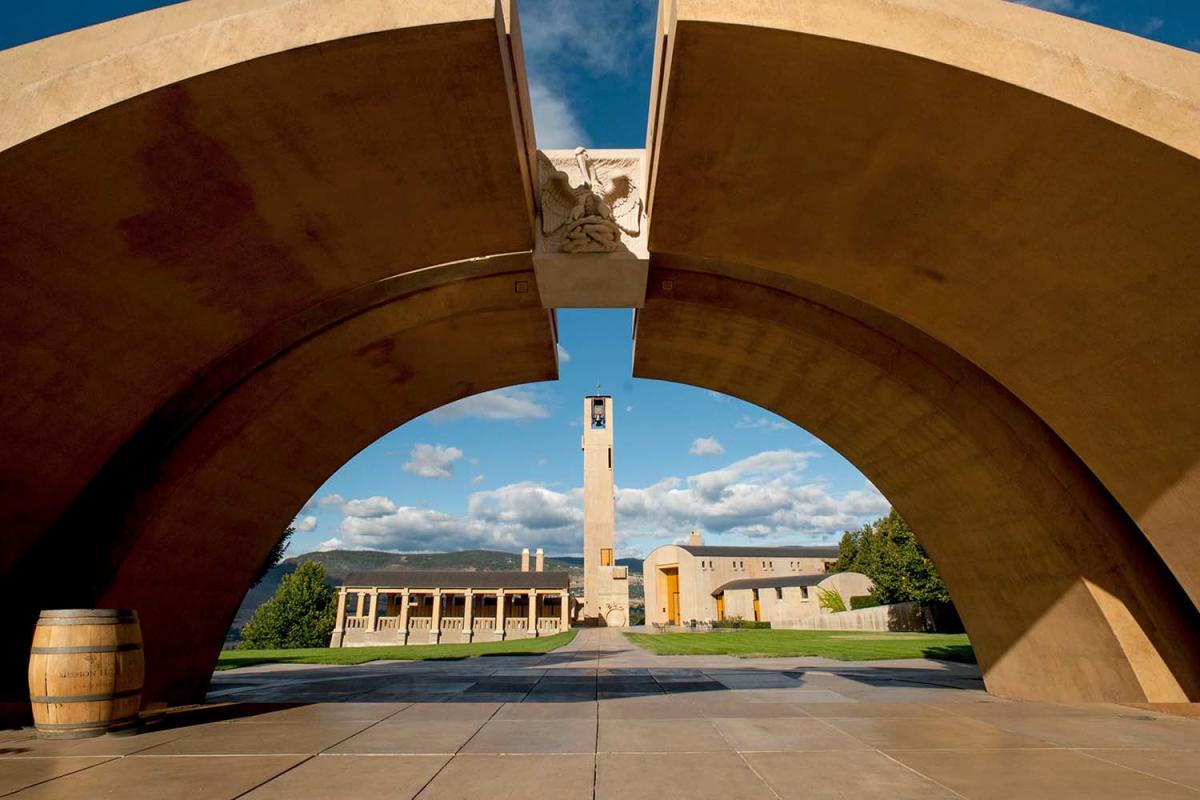 Named Canada's 2019 Winery of the Year, and likely one of the most recognizable wineries in the Valley, Mission Hill Family Estate has become a landmark of the Westside Wine Trail. You can roam through the stunning grounds with views over Okanagan Lake and the surrounding vineyards, admire the dramatic architecture of the European-style winery, take a guided tour through the underground cellars, and sample a selection of its award-winning wines. The Mission Hill Boutique is open for private tasting experiences by reservation only. Visit the website for more information.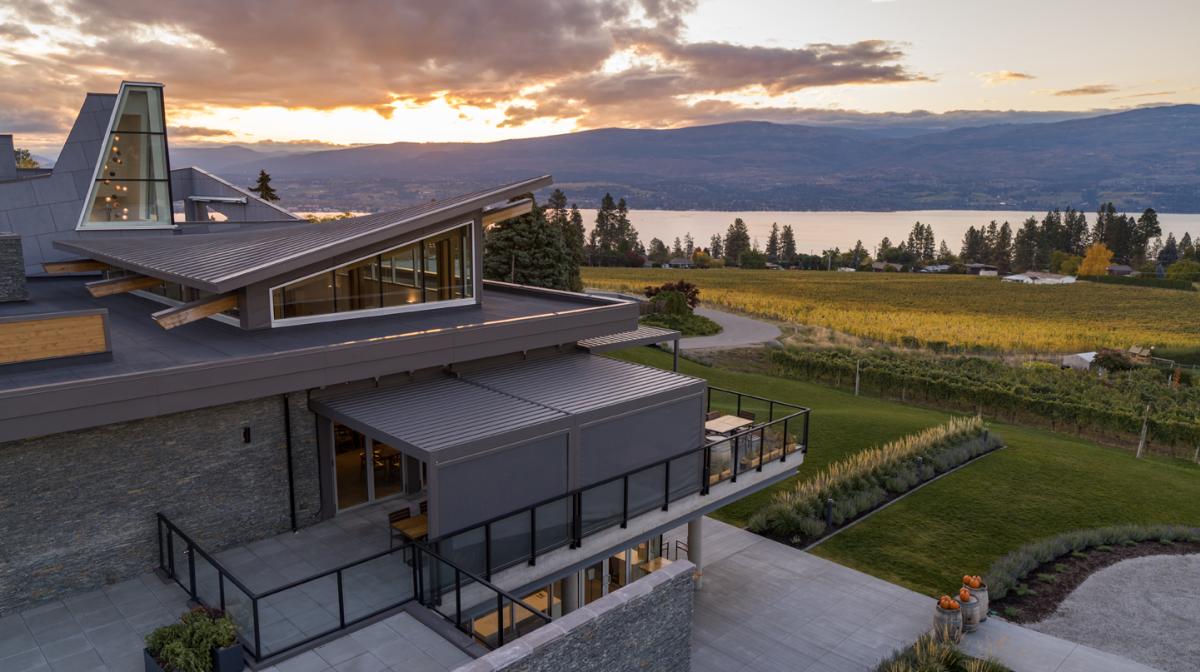 Named after an extinct volcano in West Kelowna, the new tasting room offers a modern and elegant environment to sample their award-winning wines. With their goal of reflecting the diversity of BC wine through low yield wines, they have created a five-tiered portfolio that includes a crisp and refreshing White Label meant for early consumption, the Reserve, typical blends of their various vineyards, the Summit & Contessa that showcases the best blocks and barrels of their 150-acre vineyards, the Original Vines, honing in on some of the old blocks, and the Modest Wines made in the spirit of experimentation and risk taking while paying homage to the classic regions of the wine world. Mt. Boucherie is open for tours and tastings. Check out their website for more information.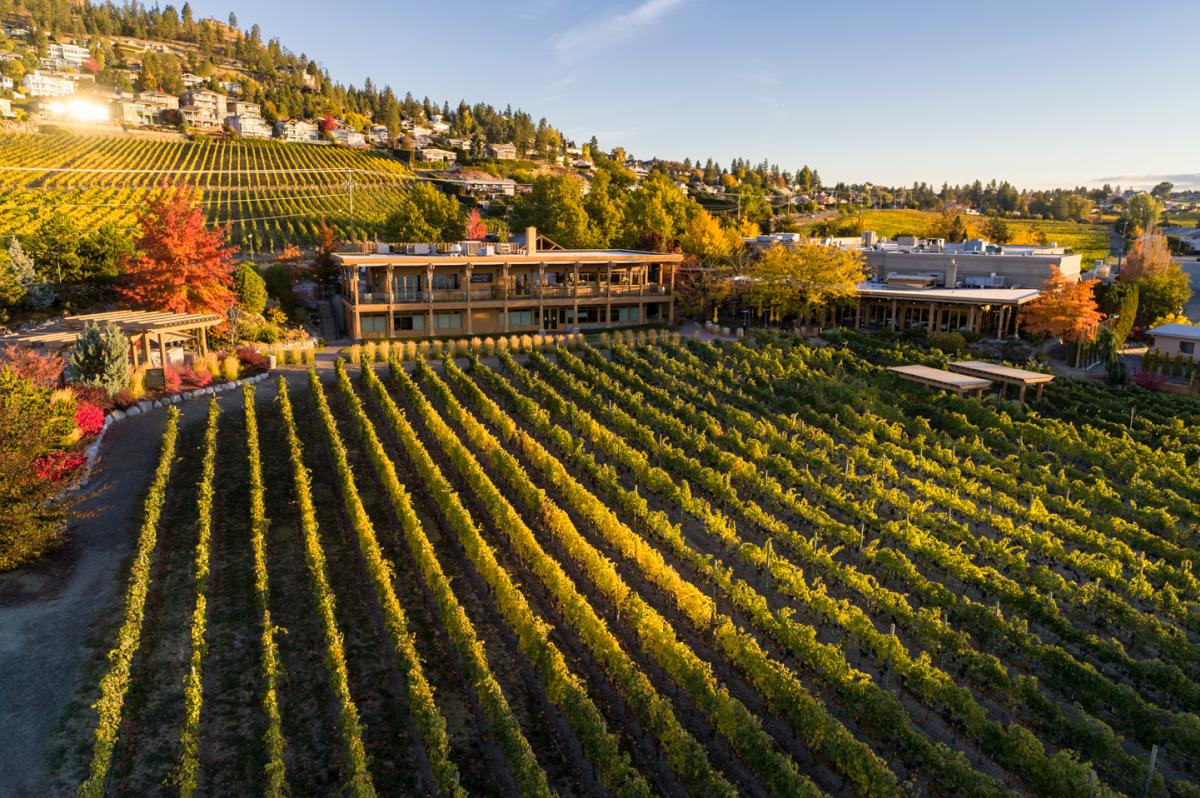 Quails' Gate Winery is one of Canada's foremost family-owned and operated estate wineries. You can sample exceptional wines, stroll through their vineyards, or take in the stunning views of the lake from the veranda. The unique terroir of the vineyards produces high-quality wines that are full of character and intense flavours, and which pair well anytime.  The Quails' Gate wine shop is currently open for retail sales and tastings. Visit the website for more details.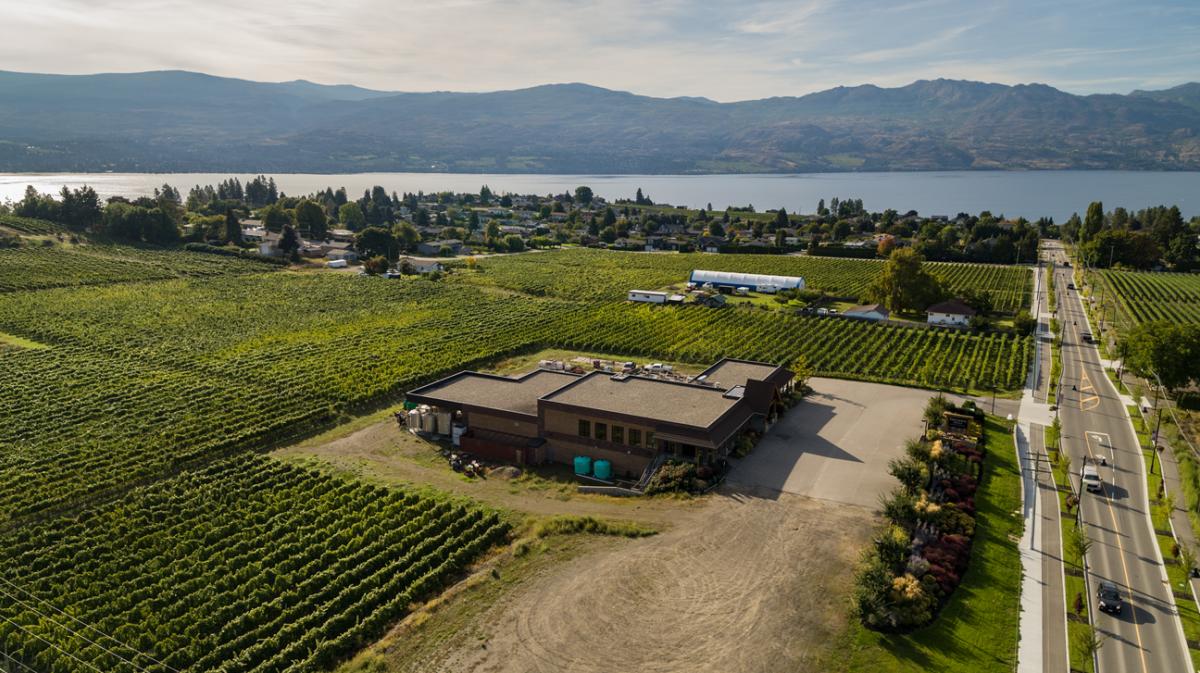 Named after the rich volcanic soils that surround their land, Volcanic Hills is a third-generation family-owned winery. Through caring first for the land, and careful varietal selection, they are able to sustainably grow grapes to produce wines that require minimal intervention in the winery.  The result -  each unique vintage creates wines that showcase the land and the true terroir of the Okanagan Valley. Nestled amongst acres of vineyards, the winery tasting room offers samples of estate-grown Gamay, Gewurztraminer, Zweigelt, Pinot Noir, and Pinot Gris amongst others. Volcanic Hills is currently open for tastings. Head to their website for more information.

ALSO NEARBY
Beaumont Family Estate Winery
A family-owned boutique winery, Beaumont produces exceptional full-flavoured wines which reflect the unique qualities of the region. The winery produces a great selection of reds and whites that include Gewurztraminer,  Pinot Blanc, Pinot Gris, Gamay Noir, and Pinot Noir. 
Black Swift Vineyards is a premium, single-vineyard wine producer based on the rapidly evolving regions of the Okanagan and Similkameen Valleys. Their dedication is to produce world-class of wines that showcase the unique character of the vineyards and region.
This small family-run winery produces award-winning Italian-styled wines, such as Pinot Grigio, Pinot Nero (Pinot Noir), Pinot Rose, and Pinozannte, a refreshing Italian style frizzante. Ciao Bella's wine shop is currently open for retail.  
Crown & Thieves resembles a 400-year-old castle in ruins and has become one of the most recognizable structures on the Westside Wine Trail.
Frind Estate Winery
Frind Estate Winery boasts a breathtaking lakefront location. Located on the historic Bennett property, Frind is using cutting-edge technology to create truly distinctive wines, which range from a rich and creamy chardonnay to their Big Red, a rich blend of Merlot, Cabernet Franc, and Cabernet Sauvignon.
Indigenous World Winery
BC's only 100% indigenous-owned winery merges modern culture with Indigenous history and produces quality wines respecting both the environment and its people. Panoramic views of the valley can be enjoyed from the tasting room and picnic area.
Producer of award-winning handcrafted organic wines. Kalala, meaning "Miracle Place" is the symbol of their commitment to harmony with nature, organic viticulture practices, and their wines. 
Little Straw Vineyards
Little Straw Vineyards is a family-owned and operated estate winery that produces quality VQA wines. They produce exceptional Sauvignon Blancs as well as white and rose sparkling wines. 
Off the Grid Winery
Off the Grid is not your average winery. You can experience award-winning small batch organic wines in the fully sustainable straw bale construction and solar-powered wine tasting building, visit with goats and sheep, and enjoy the beautiful views of the lake. 
Located in a farm gate setting, Rollingdale Winery is focused on creating high-quality wines using only premium grapes, offering a great selection of reds and whites. The tasting room and cellar are in the same building, which creates a full immersive sampling experience. 
the hatch is a fun and eccentric traditional small rustic shack where great wines, a fun atmosphere, and art come together.  Currently open for indoor and outdoor wine tastings.