As part of BC Wine Month, we are going to be featuring wineries from Kelowna's distinct wine trails. You may not be able to visit them right now for tastings and tours, but you can still order wine for delivery or pick up if you're already in Kelowna, and add them to your list for when you're able to visit them again.
Located just north of Kelowna, Lake Country is a quaint rural town that lives up to its name. Three stunning lakes, Okanagan, Wood, and Kalamalka, are nestled amongst rolling hills, vineyards, and orchards, which almost guarantee a stunning view from wherever you stop, giving name to the area's wine trail, The Scenic Sip. Here are some of the great wineries you'll find along the trail.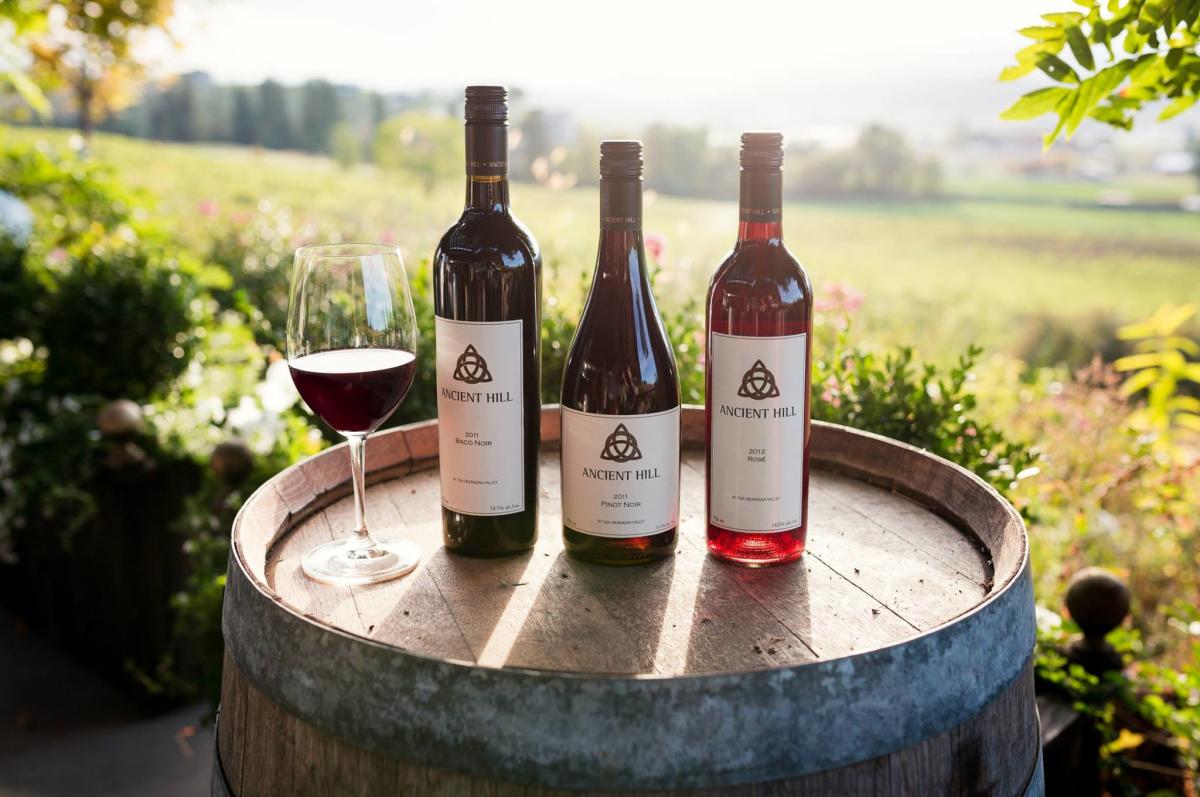 This boutique European style winery, set in the beautiful area of Ellison, specializes in small-lot wines made entirely from grapes grown in their own vineyard and processed on-site. The temperature and terroir of its location have favoured Ancient Hill with crisp aromatic whites, which can be enjoyed while taking in the beautiful views of the valley from the picnic area. The tasting room is currently closed, but you can pick up wine directly. Visit their website for further information.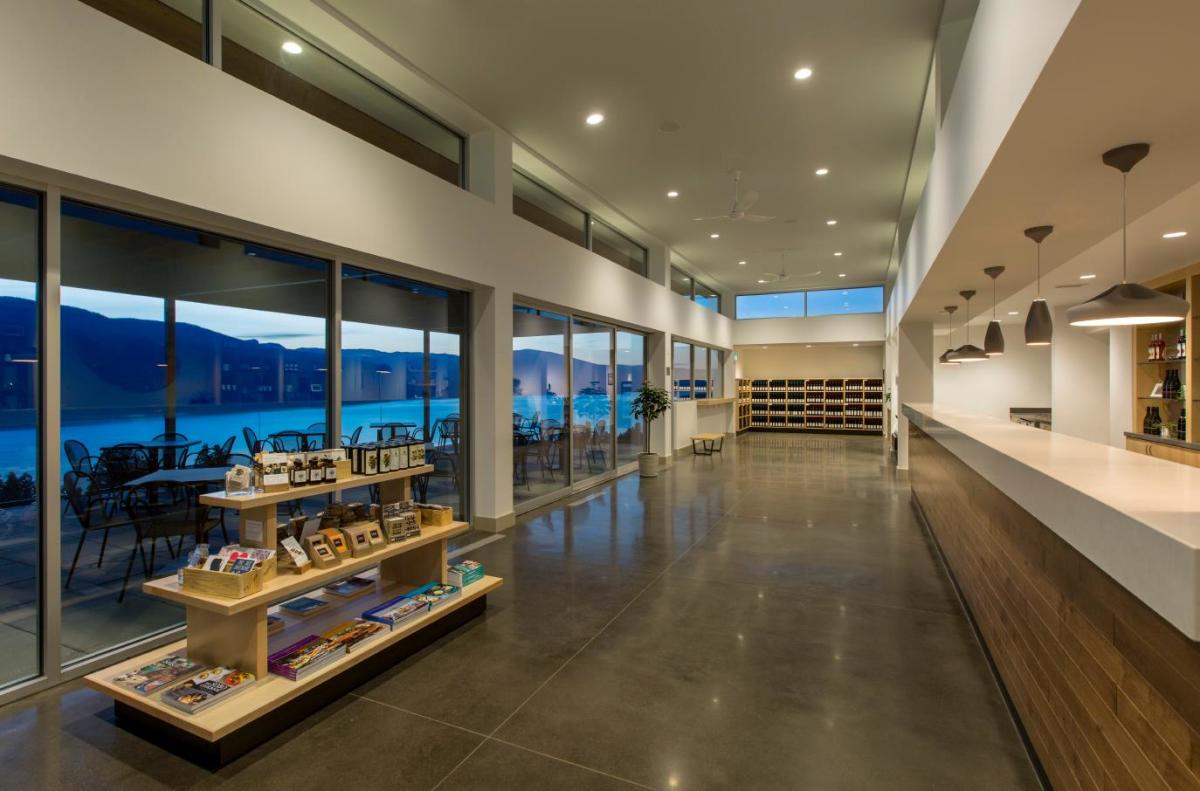 Nestled on a 16-acre vineyard and named after the Arrowleaf Balsamroot flower, also known as the Okanagan Sunflower, this estate winery produces terroir-driven wines of impeccable quality. Stunning vistas over the lake can be enjoyed from the sleek and modern tasting room, designed by award-winning architect, Robert Mackenzie. Arrowleaf Cellars is currently offering curbside pickup, free local deliveries on orders over $100, as well as reduced shipping rates to BC and Alberta.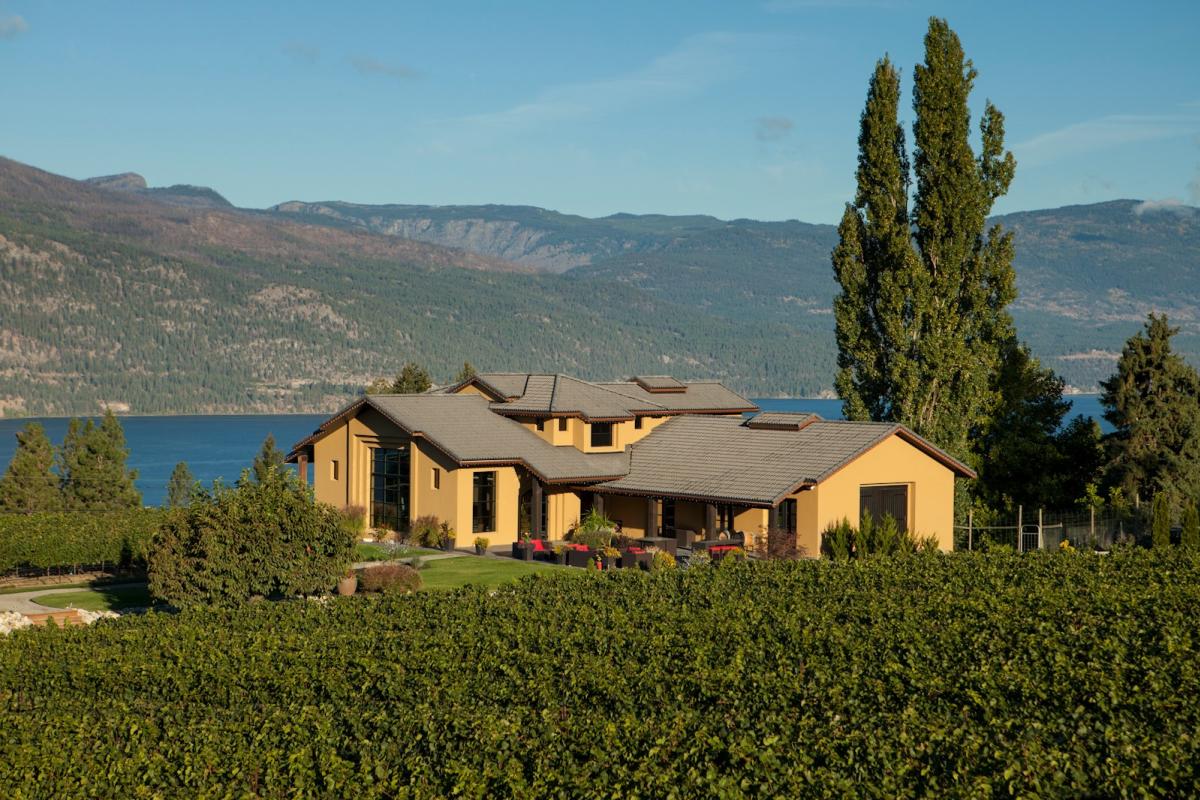 Set amongst the vineyards, Ex Nihilo creates wines that reflect the Okanagan and the unique terroirs of the valley. The 20 acres of premium vines thrive on the southwest facing property, and the wine is nurtured with a balance of old-world tradition and innovative practices. Want to learn a little more about these wines?  Check out the Virtual Vino Episodes for tasting notes with owners, Jeff and Decoa!  Ex Nihilo Wine can be purchased online and shipped across Canada or arranged for local delivery or curbside pick up.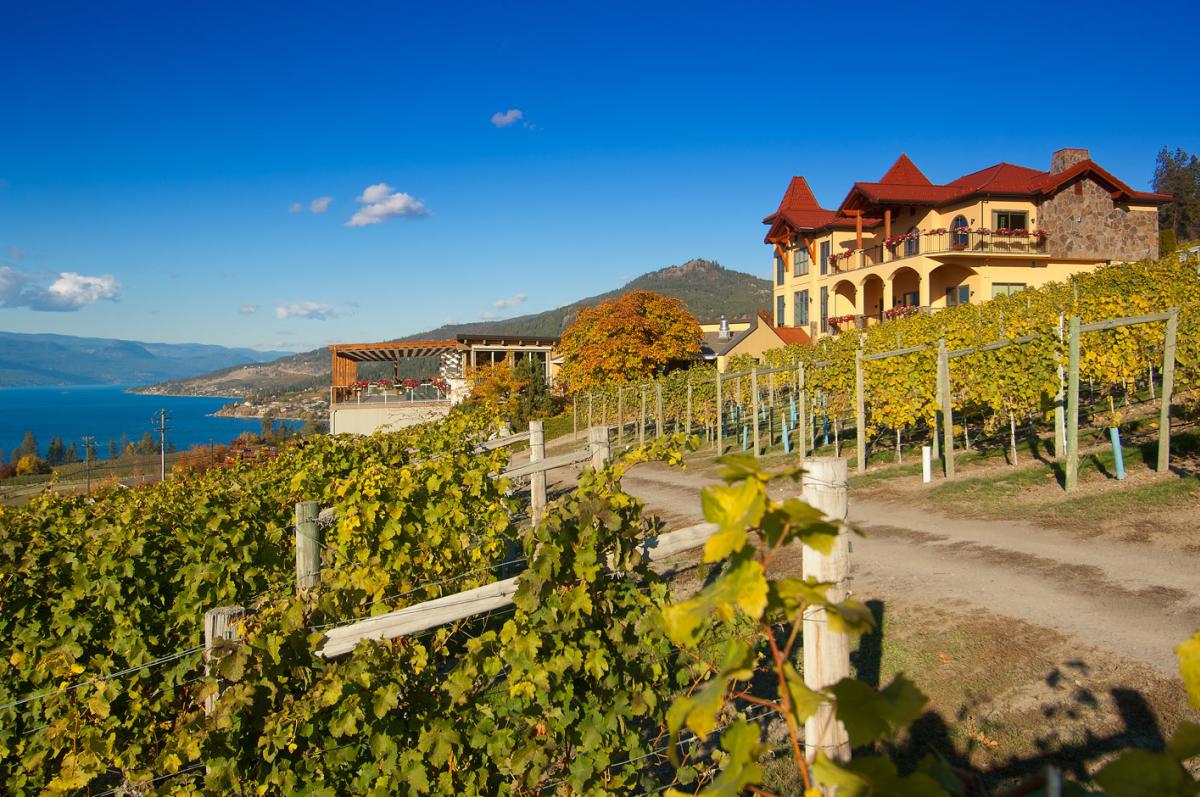 Established in 1972, Gray Monk was one of the original five estate wineries that pioneered the wine industry in BC. Known for its delicious Pinot Gris, where its name comes from (Gray Monk is the English translation of the Austrian term for Pinot Gris), this historic winery, with its stunning views of Okanagan Lake, mountains, and vineyards, is definitely worth experiencing. Today, you can visit their website to purchase wines online or contact them for curbside pickup.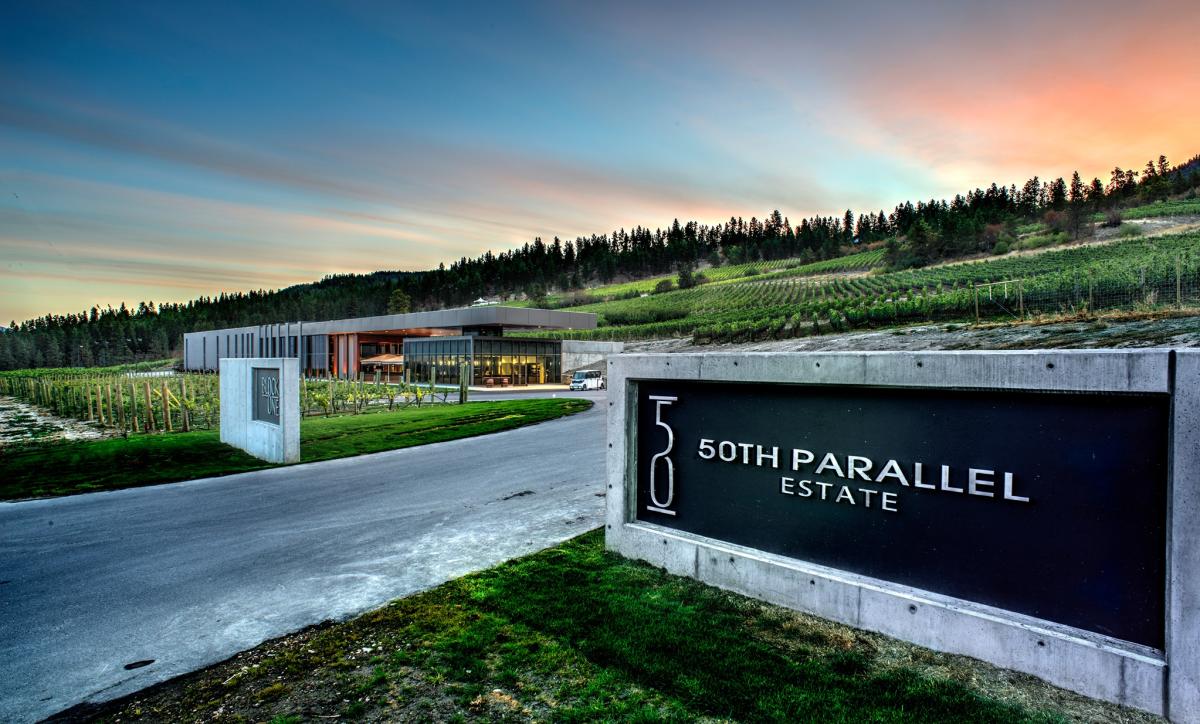 Encased in glass for stunning unobstructed views of the lake, this modern and sleek winery is surrounded by acres of vineyards. Specializing in Pinot Noir, which makes up about 35% of the winery's production, 50th Parallel focuses on a small portfolio of internationally award-winning wines, which include Pinot Gris, Gewurztraminer, Riesling, Chardonnay, as well as a Pinot Noir Rosé. Check out their website for more information on online purchases and pickup options.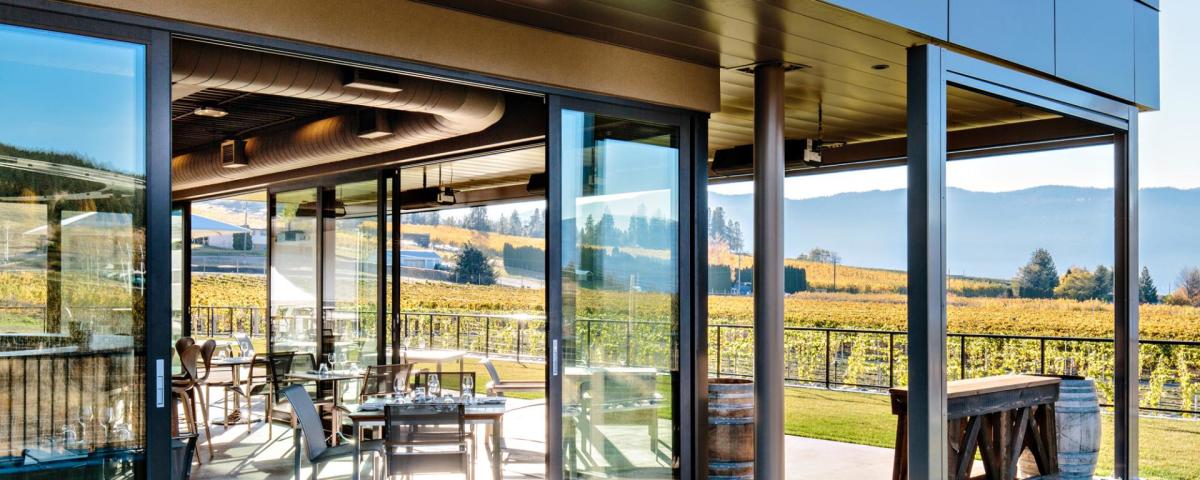 100% Lake Country, 100% Estate on 100+ acres. Complex, bright and intriguing wines characterize O'Rourke's Peak Cellars, one of the more recent additions to The Scenic Sip. Their wine selection includes fresh aromatic whites such as Pinot Gris, Gewürztraminer, and Riesling as well as a fruity Rosé, and Pinot Noir. You can purchase your favourite wines online from the website or place an order directly by calling the winery.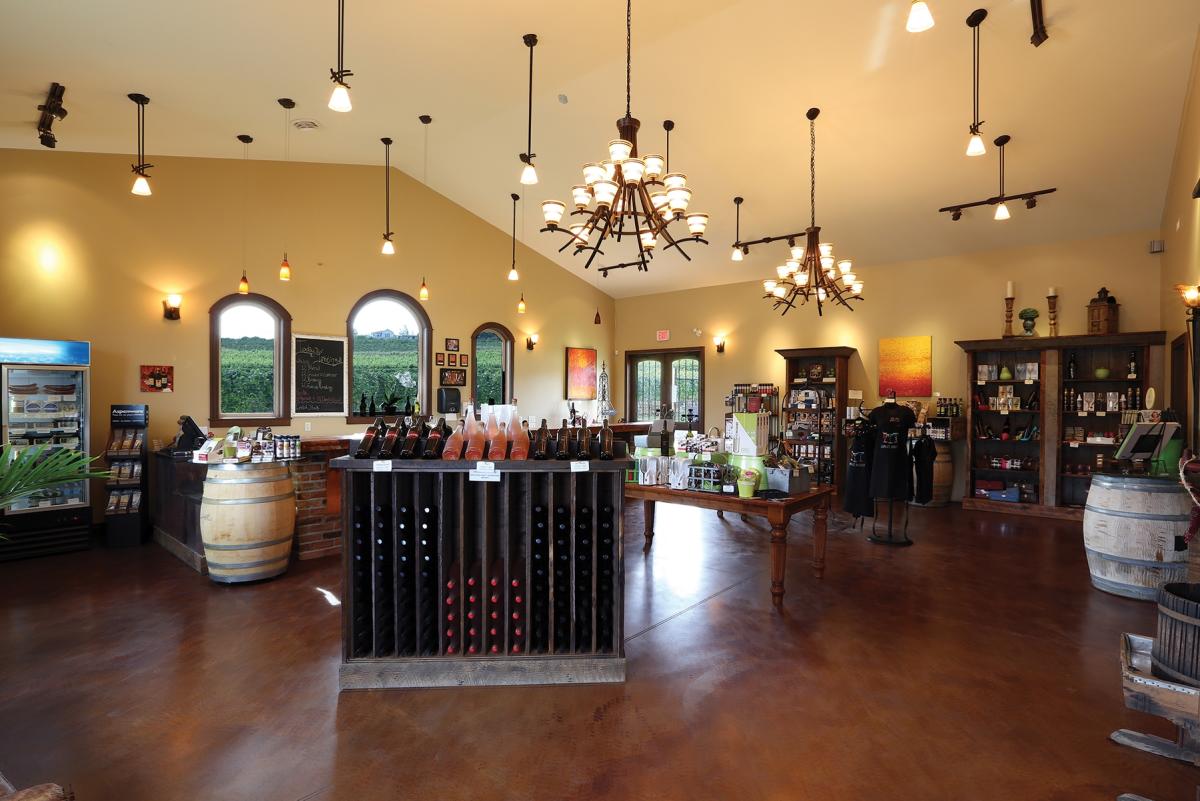 Satisfy your curiosity and fascinate your senses at this boutique winery. Nestled in the heart of Lake Country, Intrigue has a wine that pairs perfectly for every occasion, from a Frizzante-style bubbly, to aromatic whites, to a rich Merlot.  Visit their website for information on how to purchase wine online or order for curbside pickup. 
Want to continue exploring The Scenic Sip and Lake Country area? You can visit Blind Tiger Vineyards, a unique and family-run organic vineyard where you can enjoy lovely wines and woodfire pizza, sample some ciders at Upside Cider, stop for a delicious bite to eat at The Jammery, or stock up on Okanagan fruits and vegetables at Gatzke's Farm Market, Gambell Farms or Duggan's Farm.