While the weather outside might be a little frightful, our local wineries have cozy tasting rooms that are delightful! And didn't you know that one of wine country's winter sports in the Okanagan is wine touring (wink)? Much quieter than the other three seasons, this is the time to put your wine education hat on and really dive into our local wine culture.
Plan out your strategy on which wineries you want to visit on your wine tour and even plan a theme if you like. Reds one day, whites another – of course, a bubble theme is always fabulous (explore the Tour by Glass page for more info). You can even get more specific like planning a Pinot Noir tour. Do call ahead to book your tour or inquire about the types of tastings that are on offer. You may not want a vineyard tour at this time of year, but a cellar tour is just as exciting for wine lovers. Mission Hill Family Estate has some amazing cellar tours on offer. While the tasting rooms are quieter, you will have more one-on-one time with the tasting room sommeliers or if you are lucky, the winemaker so make notes on what questions you would like to ask.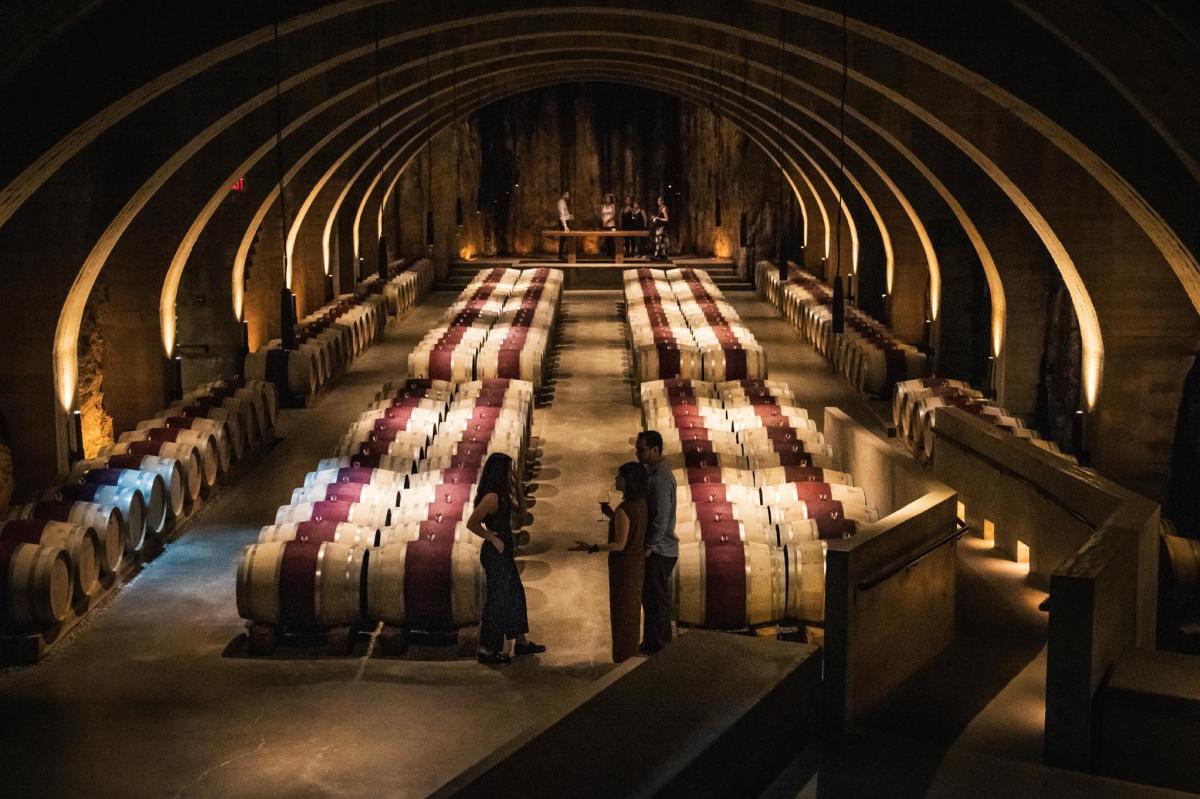 Mission Hill Family Estate Barrel Cellar. Photo by: Ken Hagen.
Winter wine touring is also a treat for your holiday visitors and offers a fun and exciting addition to your activity's agenda. Plus, you can take this opportunity to shop for your après ski vino while at the wineries. A few of our wineries have restaurants, so you can plan your tour around a wine-paired lunch at Summerhill Pyramid Winery, Quails' Gate Winery, CedarCreek Estate Winery, Peak Cellars Winery or Gray Monk Estate Winery. Mission Hill Family Estate also has some amazing new food and wine experiences to book.

Day Touring Ideas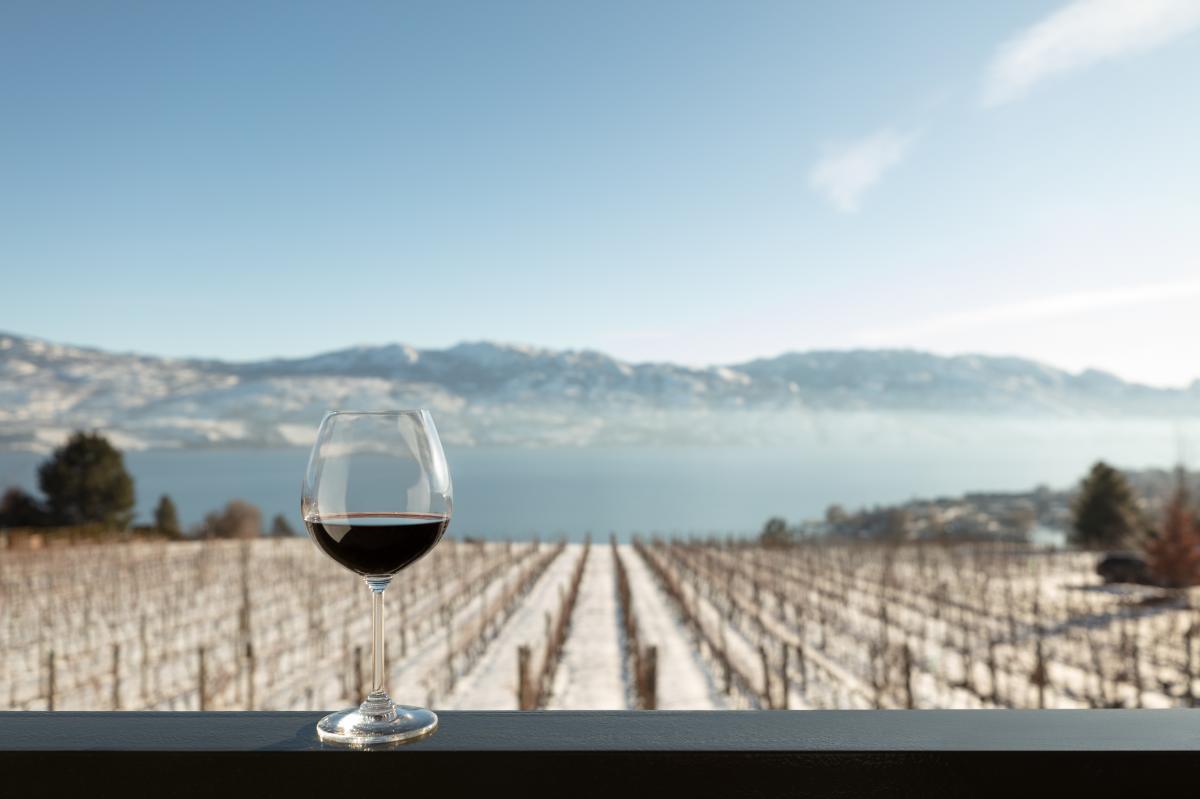 Quails' Gate Winery. Photo by: Shawn Talbot Photography
Sip South East Kelowna then continue onto the Lakeshore Wine Route so you can make a lovely day trip combining visits along both wine trails including lunch at either CedarCreek Estate Winery's incredible Home Block Restaurant or Summerhill Pyramid Winery's organic-focused Pyramid Bistro – both wineries also have tasting and tours available.  Before lunch, begin with The View Winery & Ward's Cider offering visitors an opportunity to taste a range of delicious wines as well as cider produced here by the Turton family on their historic heritage venue that once was a busy packinghouse operation run by the family's great grandfather. Up the road is multi-award winery boutique Spearhead Winery which specializes in Pinot Noir.
Closer to the city, and easy to access in Kelowna, you will find one of our local winemaking pioneers Sperling Vineyards on Benvoulin Road. Here you can also learn about the Okanagan farm and vineyard history from this family's legendary roots. Head downtown to Sandhill Wines, Kelowna's first urban winery, where you can also have a great shop in their tasting room. Following this or in between the two, you can easily cross the bridge to get to beautiful Quails' Gate Estate Winery with its epic lake views, and a world-class restaurant, you can enjoy both a gorgeous lunch and tasting room adventure.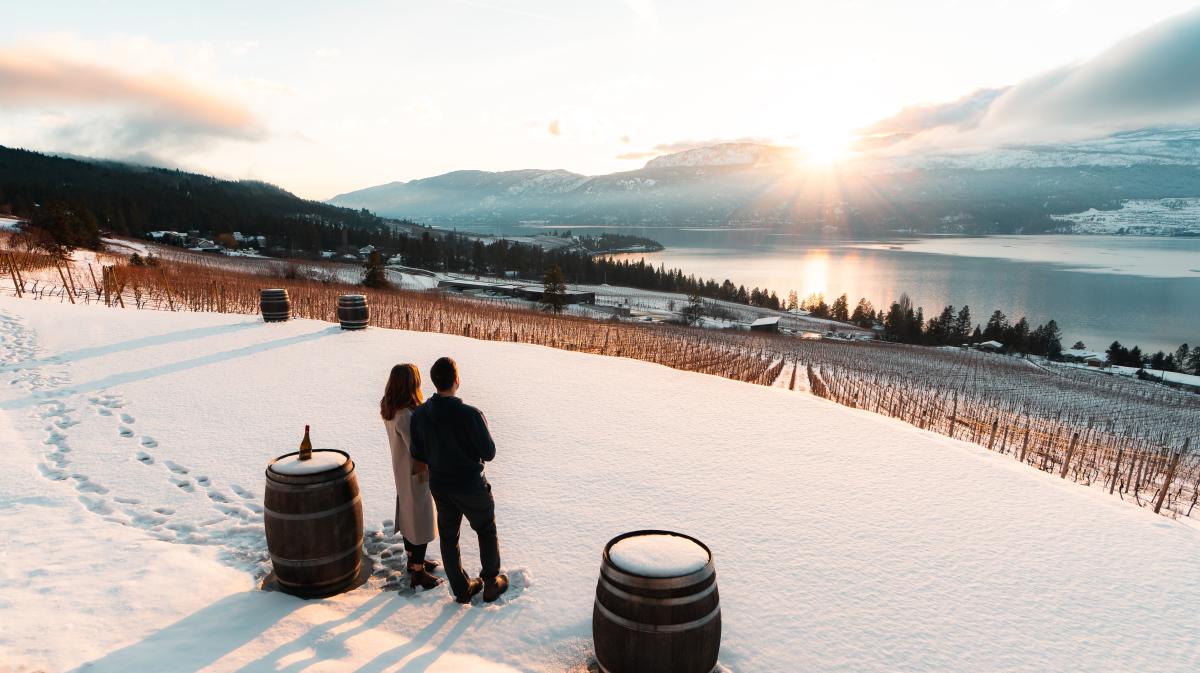 50th Parallel Estate Winery. Photo by: David Vassiliev
Plan a day trip to Lake Country for a tour that includes Intrigue Wines where they offer offers a fun tasting and shopping experience in their excellent wine shop. Across the street, you can have lunch at O'Rourke's Peak Cellars at their Garden Bistro and then taste their exciting lineup of wines coming and learn about the family's two epic wineries in progress. Nearby you can plan a stopover at the storied Gray Monk Estate Winery and enjoy the views from one of our oldest wineries. And don't miss out on the stunning 50th Parallel Estate Winery, it's well worth the short drive. 
Happy tastings!