The best weather, beaches, patios, festivals - we have it all in Kelowna!
Weather
The summer sun can't be beat in the Okanagan. The average daytime highs in July and August are in the upper 20s (Celsius) so go ahead and plan your day in the sun! Just don't forget to bring your shades and your sunscreen along with your beach attire.
With such fine summer weather, outdoor activities are very popular. Whether you decide to go boating, relax on the beach, hike up to the top of a mountain or ride down trails with breathtaking views, Kelowna has everything to offer for outdoor enthusiasts.
Thrill seekers can head to one of the ziplines available in the region - choose from ZipZone in Peachland, Oyama Zipline Adventure Park in Lake Country, or Myra Canyon Adventure Park in Kelowna. If you are a bike enthusiast, take a cruise at Myra Canyon Trestles and you won't be disappointed by the views.
Kelowna is centrally located between several lakes in the area. Whether you are planning to go boating, swimming, jet skiing or sailing, you're only a short drive from Okanagan Lake, Wood Lake, or Kalamalka Lake.
Kalamalka Lake is a unique place to visit in the summer because when the temperature of the lake increases during the warm season, the lake's limestone forms crystals that reflect the light, giving it a turquoise appearance.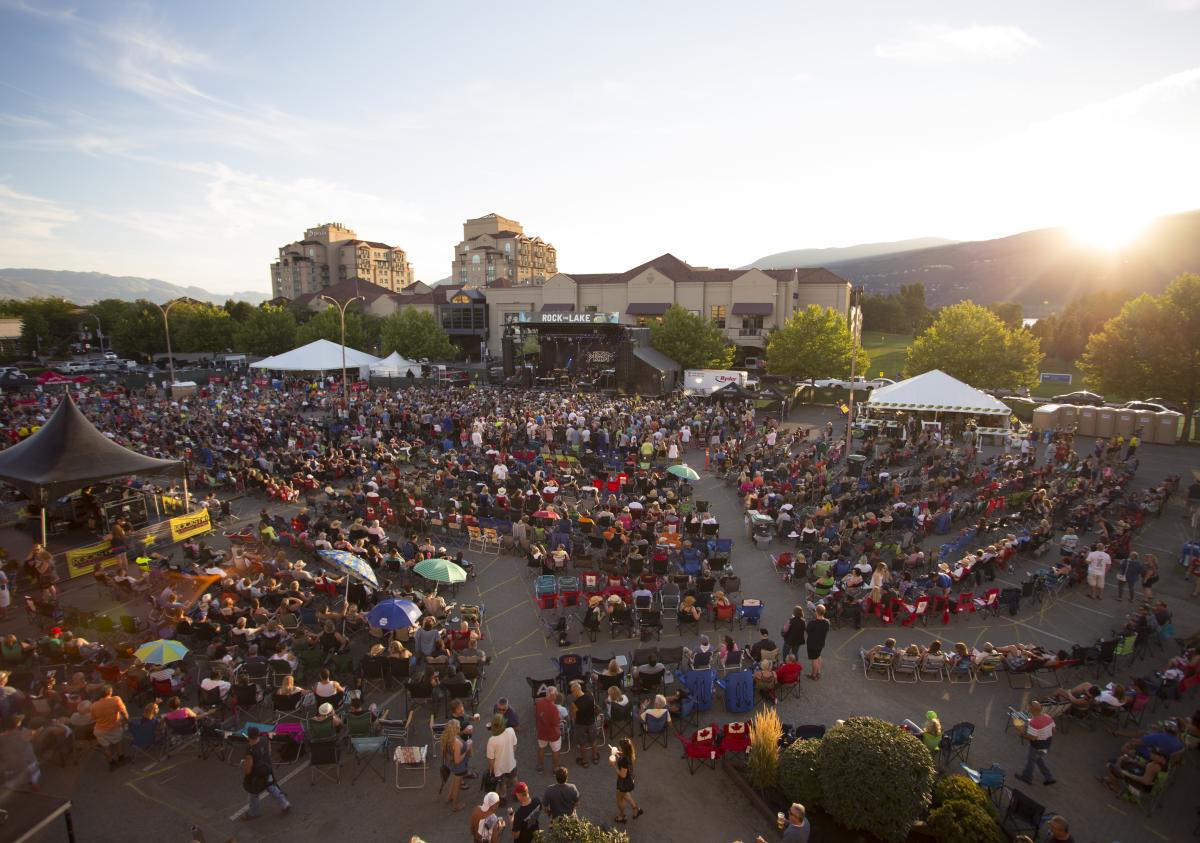 Photo by: Matt Ferguson Photography
Kelowna is a hot spot for festivals in the summer season. If you happen to be here for Canada Day, bring the whole family to downtown Kelowna where a free festival to celebrate our country's birthday will entail family activities and musical performances from morning till night. Don't miss the fireworks that are scheduled for 10:30 p.m. on July 1 from right in the middle of Okanagan Lake in front of Waterfront Park.
Attracting thousands of people to one of the city centre's busiest streets is the annual Downtown Kelowna Block Party. Featuring food, culture, art, shopping, and entertainment, Bernard Avenue becomes a pedestrian-only street once a year and this summer it will happen on July 13, 2019.
Music fans from all over will gather in Kelowna from August 9 to 11, 2019, for Rock the Lake, Kelowna's classic rock festival. This outdoor music event takes place just outside Prospera Place. With food trucks, drinks, and evening light shows, this all-ages event attracts iconic classic rock artists. This year, Tom Cochrane with Red Rider, Trooper, 54-40, The Romantics, Honeymoon Suite, David Wilcox, and many other bands will be taking the stage.
If food is more your thing, Okanagan Feast of Fields is a gourmet harvest festival that will be sure to get your tastebuds excited! On August 11, 2019, imagine strolling on a scenic farm from one tent to the next while sampling locally-inspired hors d'oeuvres and sipping on BC wine made by top chefs, farmers, fishers, ranchers, food artisans, vintners, brewers, distillers, and other beverage producers.

Patio Parties and Fresh Fruit
Kelowna restaurants have the best patios! With lake and mountain views, no matter what meal you choose to enjoy outside, delicious food is always well paired with fresh air. In addition to the eateries around town, many of our local wineries also have patios and picnic areas for guests. Don't forget about Happy Hour specials if you're looking for an outing that is easier on the wallet!
Fresh fruits and vegetables are also in season during the summer. Whether you're looking for Okanagan cherries, peaches, or meal ideas, there are number of farm markets around the area with newly harvested produce available. Or, if your time is limited, Pickrr Marketplace will deliver fresh fruit right to where you are staying in the Kelowna area!
Feel free to reach out to Tourism Kelowna on social media if you're looking for more recommendations about where to go this summer when you're in town. Find Tourism Kelowna on Instagram, Twitter, and Facebook.