Chocolate just screams I LOVE YOU, so on Valentine's Day let's count the ways you can share your love through chocolate with your lover, your besties, your kids, your parents…everyone deserves a treat on love day!
Chocolate maker Julian Helmen always has something fun up his sleeve. This year, he has created a gorgeous heart shaped leopard and zebra print chocolates! This is the perfect way to add a little wild and sexy edge to your V-day this year.
Local French chef Sandrine of Sandrine Pastry & Chocolate has beautiful chocolates on offer as well as stunningly delicious cakes galore. Hmmm, maybe her Chocolate Love cake for your amour or the beautiful red Moulin Rouge mini cake? These are sure to make your true love's heart sigh oooh la la!

3. Annegret's Chocolate
Annegret's Chocolate has a wide variety of sweet treats on their shelves and they offer custom themed bars and can personalize anything in the store for your darling! Think: BE MINE 4EVER
Edible Arrangements can deliver Valentine's arrangement featuring chocolate dipped fresh strawberries and pineapple heart slices topped with an I Love You Gourmet Belgian Chocolate Pop. So cute!
Bernard Callebaut Chocolate has cute pink and red foiled chocolate lollies perfect to hand out to all of your loves in your life and, for your favourite chocoholic, the solid chocolate heart shaped box filled with chocolates would send that arrow straight through their heart.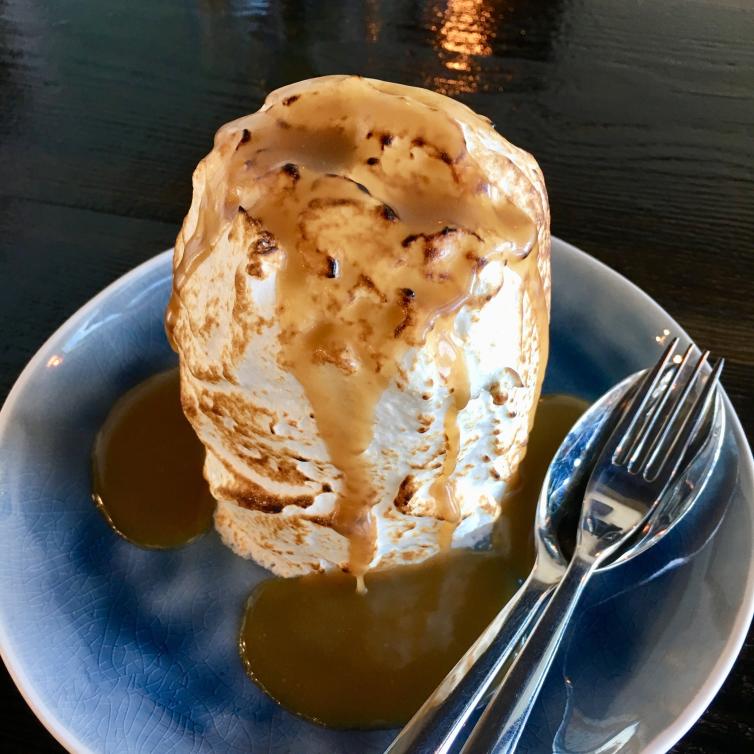 GB Gelato is celebrating Valentine's Day the ENTIRE month of February with their "Share the Love with Dessert" series. Eat in or take home to enjoy by candlelight one of the five featured delights —including Mini Sticky Toffee Pudding Baked Alaska pictured in this photo - OMG!  (Ask about their incredible chocolate choices too!) 
Cheers & remember to always shower the people you love with love (and delicious local things) all year long!
Check out these Valentine's events to pair with the delicious chocolate.