Downtown Kelowna is set on the shores of Okanagan Lake and is the central hub of the city. Here, you'll find everything from superb farm-to-table restaurants, to pubs, cafes, and boutiques, as well as wine tasting options, craft breweries, a distillery, some great water activities, and more. On top of all that, there are great parks to explore like beautiful City Park, where you can lay on the beach, hang out with the kids at the playgrounds, or adventure further out on the 2 km of boardwalk to Rotary Marsh and Bird Sanctuary.
Downtown offers a lot and there are some great hotel options for you to lay your head and take in everything, at your leisurely pace.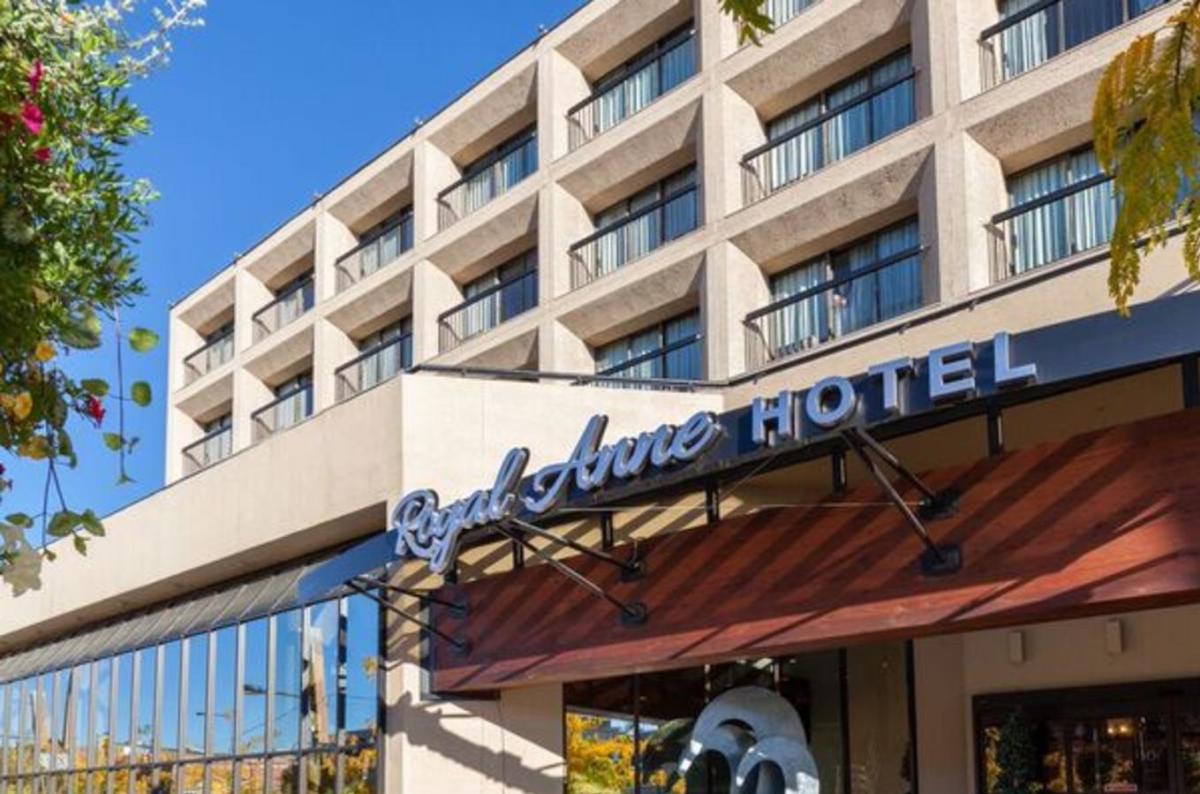 It does not get more central than the Royal Anne Hotel. Whether you want to enjoy the great food and drink scene of Kelowna, do a little shopping, or spend your days on Okanagan Lake, the Royal Anne Hotel is within walking distance. Located right on Bernard Avenue, in the heart of downtown, the hotel has been recently renovated and is a great option for all those wanting to discover downtown on foot and make the most of its location. 
Check the Royal Anne Hotel website for booking and offers.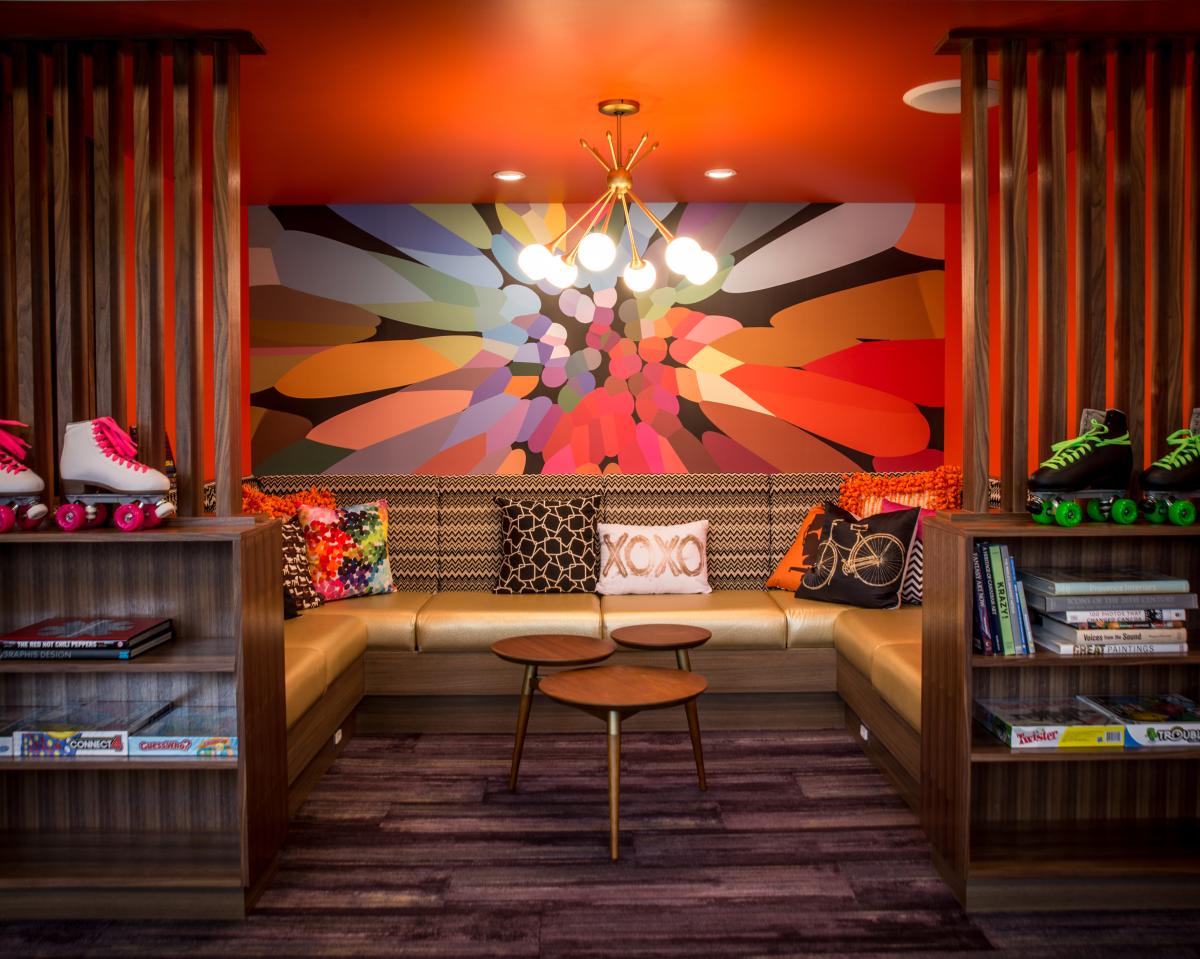 Hotel Zed makes an impression! It is colourful, vibrant, funky, and fun. Its retro '70s vibe is spot on and includes comic books in every room, vinyl stations, board games, and old school rotary phones. The aesthetic is Instagram heaven! Located in the middle of downtown, right in front of City Park, the hotel offers free parking, free coffee, and free bikes to go out exploring. The ping pong lounge and mini disco complete the entire package.
Check the Hotel Zed website for booking and offers.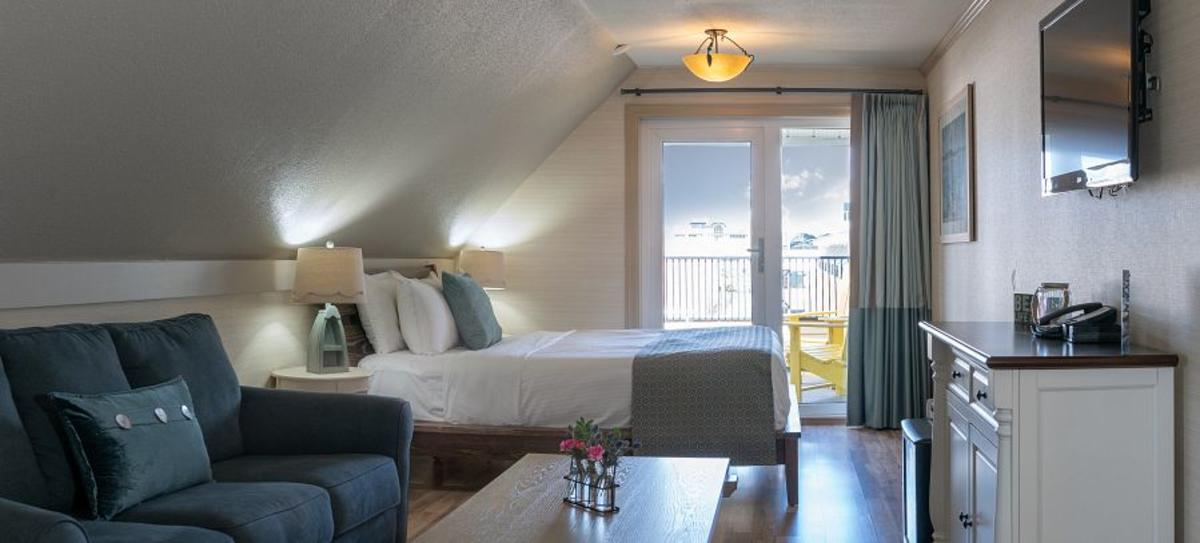 Aptly named, the Prestige Beach House is located straight across from one of Kelowna's most popular beaches, Hot Sands Beach at City Park. Book yourself in for a relaxing and fun stay with its beach-themed décor, linens, drapery, and furniture. The hotel is also just two blocks from the main downtown core, so you are only a few minutes away from restaurants, shops, cafes, museums, or some fun summer water activities. However, if you don't feel like heading outside, the hotel has got you covered with a swimming pool and hot tub, as well as a fitness centre.
Check the Prestige Beach House website for booking and offers.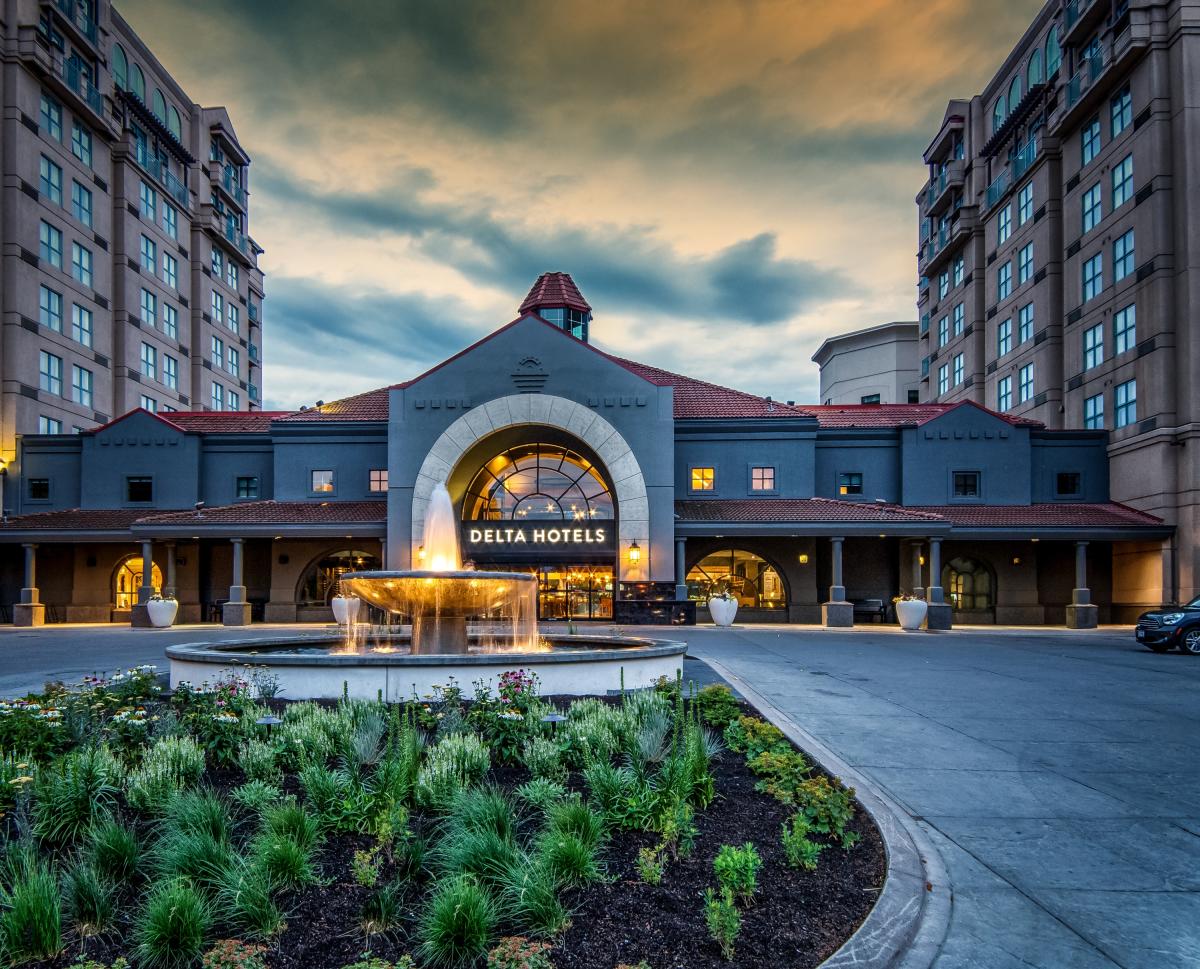 "The Grand," as the locals call it, is one of the most iconic hotels in Kelowna. With renovations completed in 2016, it lives up to its name. It offers large open spaces that feel modern and elegant, yet warm and inviting. Set on the shores of Okanagan Lake, it also includes indoor and outdoor pools, a 24/7 fitness centre, and a full-service spa. The hotel is also home to OAK + CRU, a fabulous dining spot that includes a patio with stunning views over the lagoon in Waterfront Park and the lake.
Check the Delta Hotels by Marriott Grand Okanagan Resort website for booking and offers.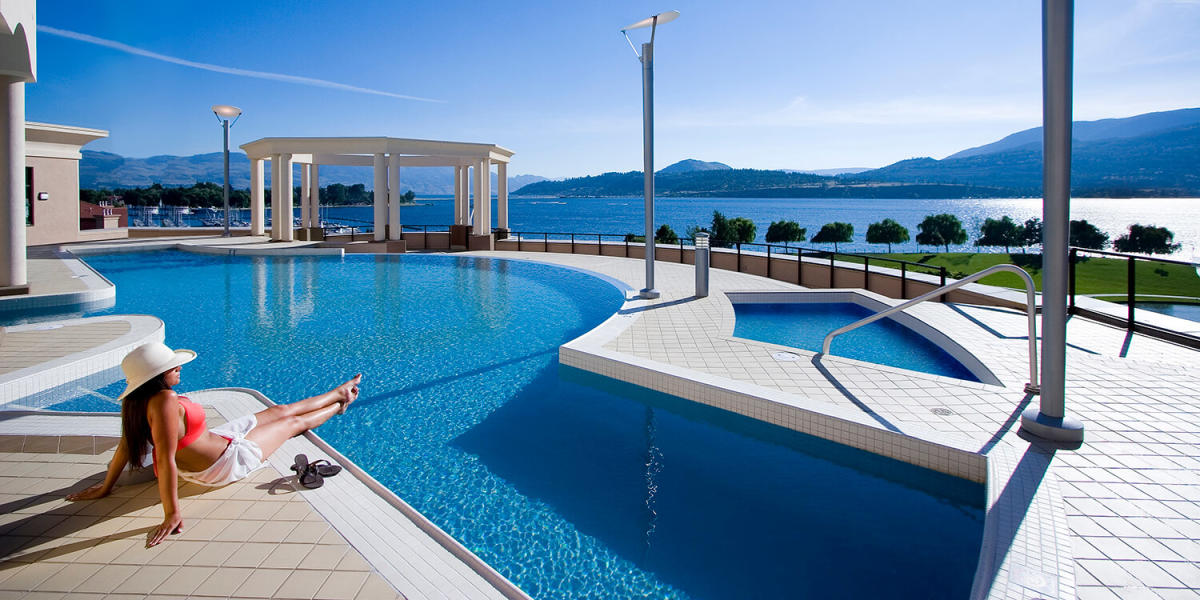 Set directly against Okanagan Lake, each suite of this all-suite hotel includes a furnished patio or balcony, fully-equipped high-end kitchen, living room with gas fireplace, and jetted tub in the principal room. It's located within walking distance of all downtown amenities; however, with a rooftop infinity swimming pool with panoramic views of the lake and mountains, you might never want to leave!
Check The Royal Kelowna website for booking and offers.
If you're looking to stay outside of downtown, but still want easy access to everything else Kelowna has to offer, there are some great options for you.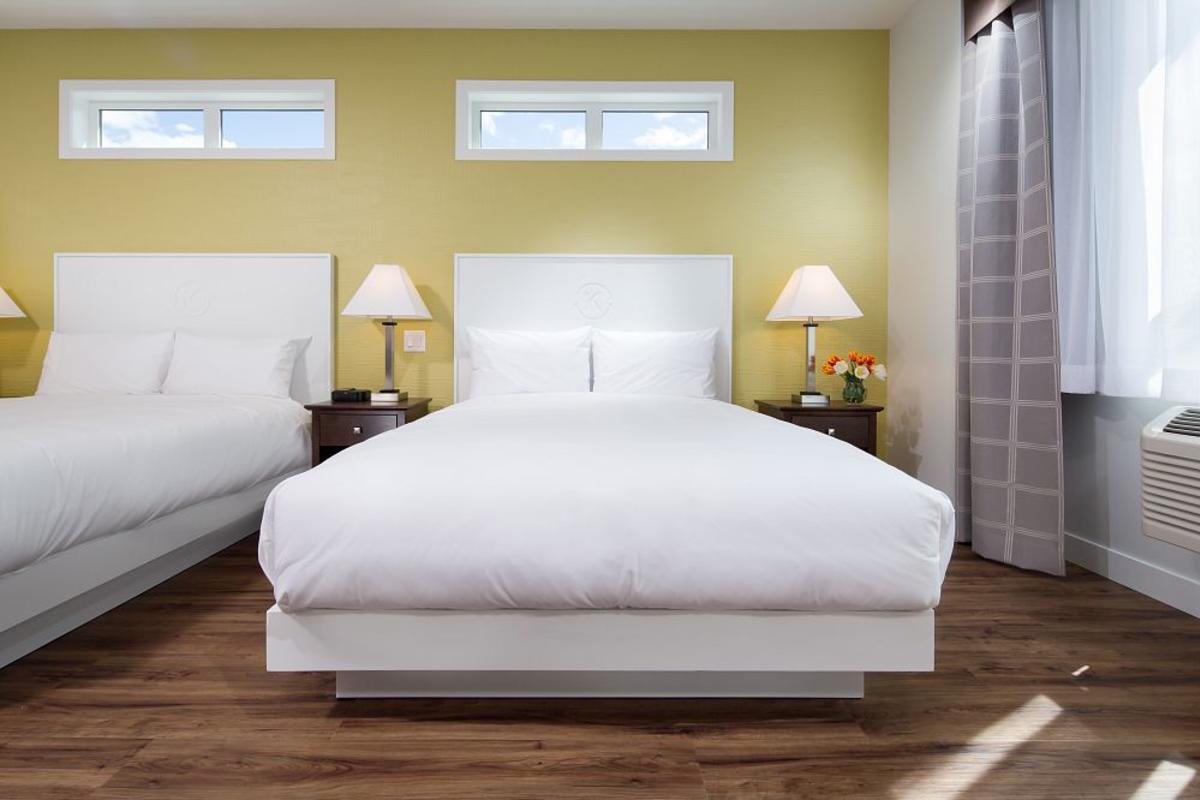 Just 1.5 km from the downtown core, the central location is ideal to explore all the best Kelowna and the Central Okanagan has to offer. The Econo Lodge Inn & Suites, which have recently been completely renovated, offers a clean and modern place for you to relax. And if you have a little downtime, you can make the most of the indoor pool and hot tub. 
Check Econo Lodge Inn & Suites website for booking and offers.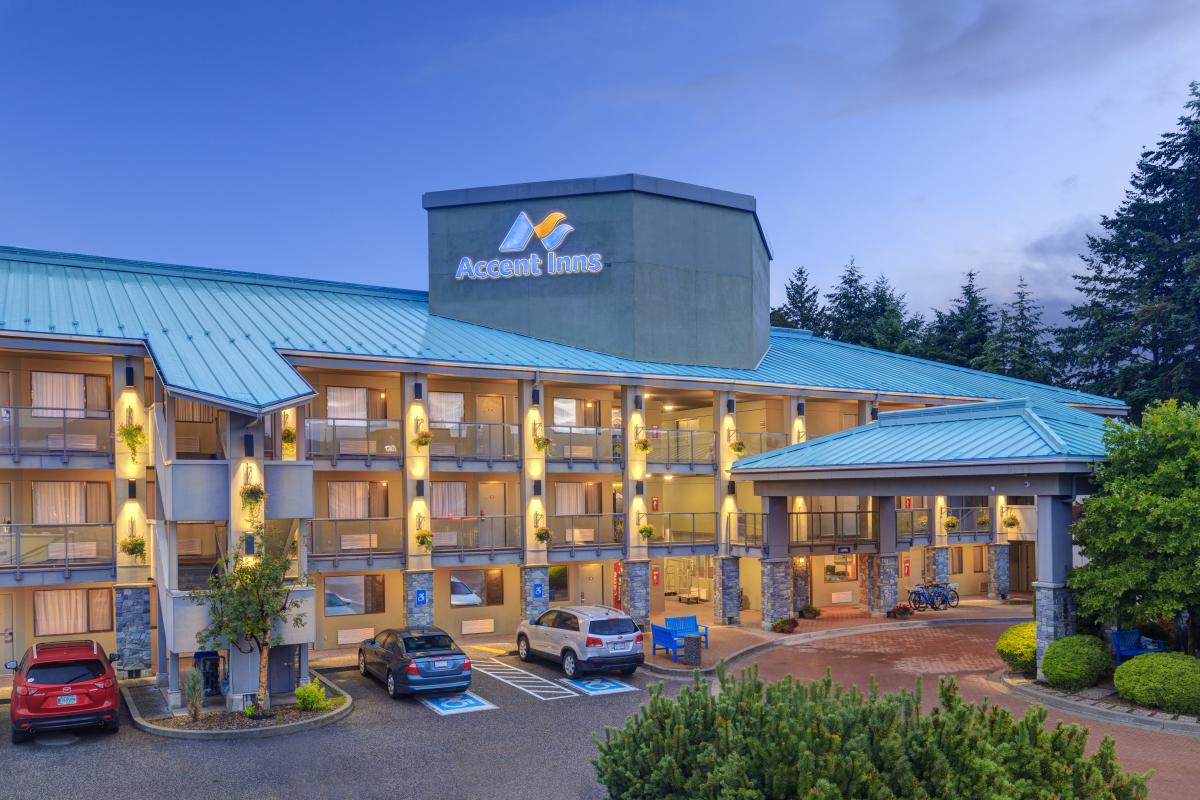 The Accent Inn is a comfortable and modern hotel in a great location at a reasonable price. Located just off the highway, it's a quick and easy drive to many Kelowna attractions. All stays also include free parking, a seasonal pool, a restaurant, and a fitness room, amongst other amenities.
Check the Accent Inns website for booking and offers.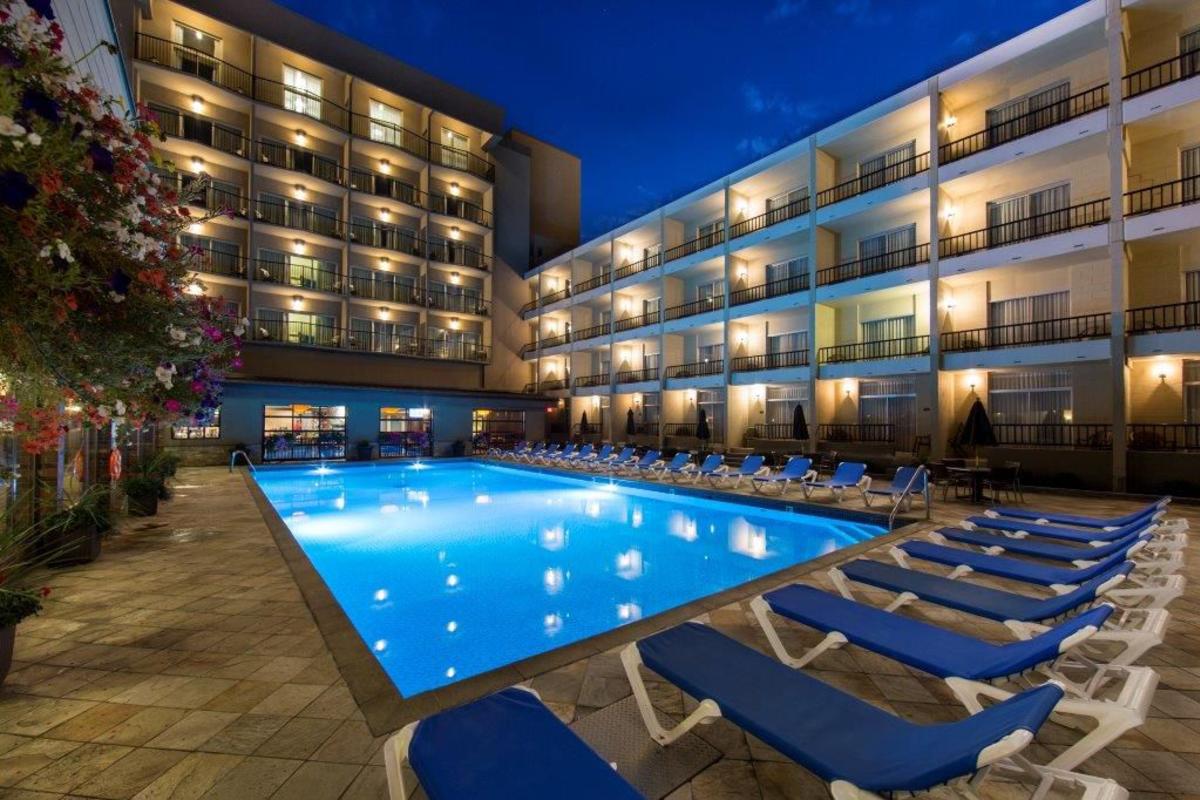 Large spacious accommodations are on offer at the Coast Capri, and together with great facilities, they provide outstanding service. Only 2 km from downtown, they are located in the Capri Centre Mall area, just off Highway 97. Once you're done exploring Kelowna, make sure you enjoy the heated pool, get a work out in at the fitness centre, or enjoy a great meal at Vinter's Grill.
Check the Coast Capri Hotel website for booking and offers.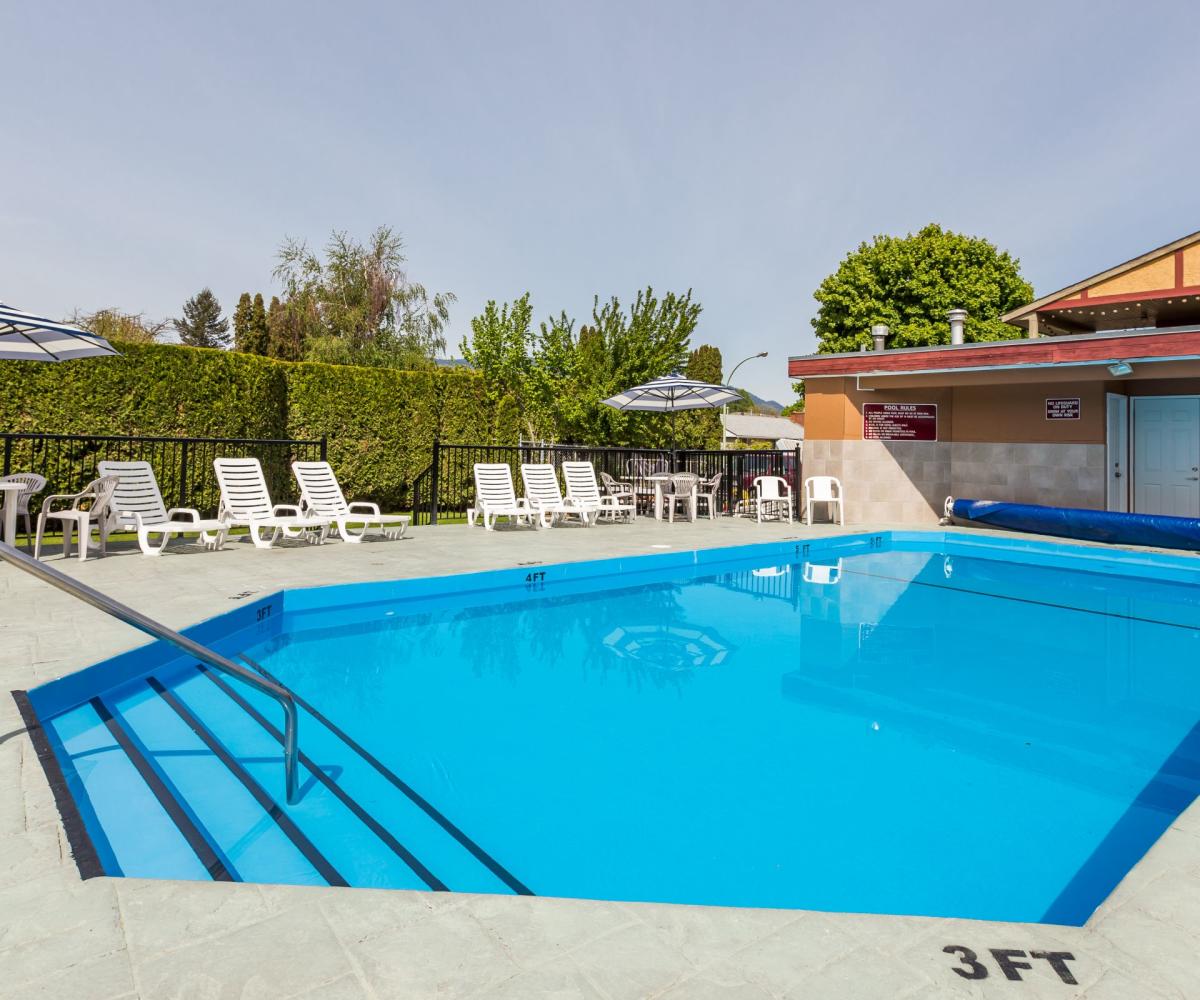 This family-owned motel aims to make you feel right at home. They have a great variety of rooms that can accommodate up to 6 people. The motel includes a heated, outdoor pool, as well as a shaded courtyard and putting green.
Check the Oasis Inn Motel website for booking and offers.
Kelowna offers a great array of accommodation styles and types, from hotels to vacation rentals, to B&Bs or camping. View our full list of our places to stay in Kelowna.