The world has seen a lot of changes over the past two years, but one constant remains – business and incentive travel is in high demand. Pent-up demand for travel, combined with a strong desire for companies to engage employees and foster a positive culture has created a surge in incentive inquiries and Kelowna is ready to welcome your top achievers.
A Wealth of Wellness Experiences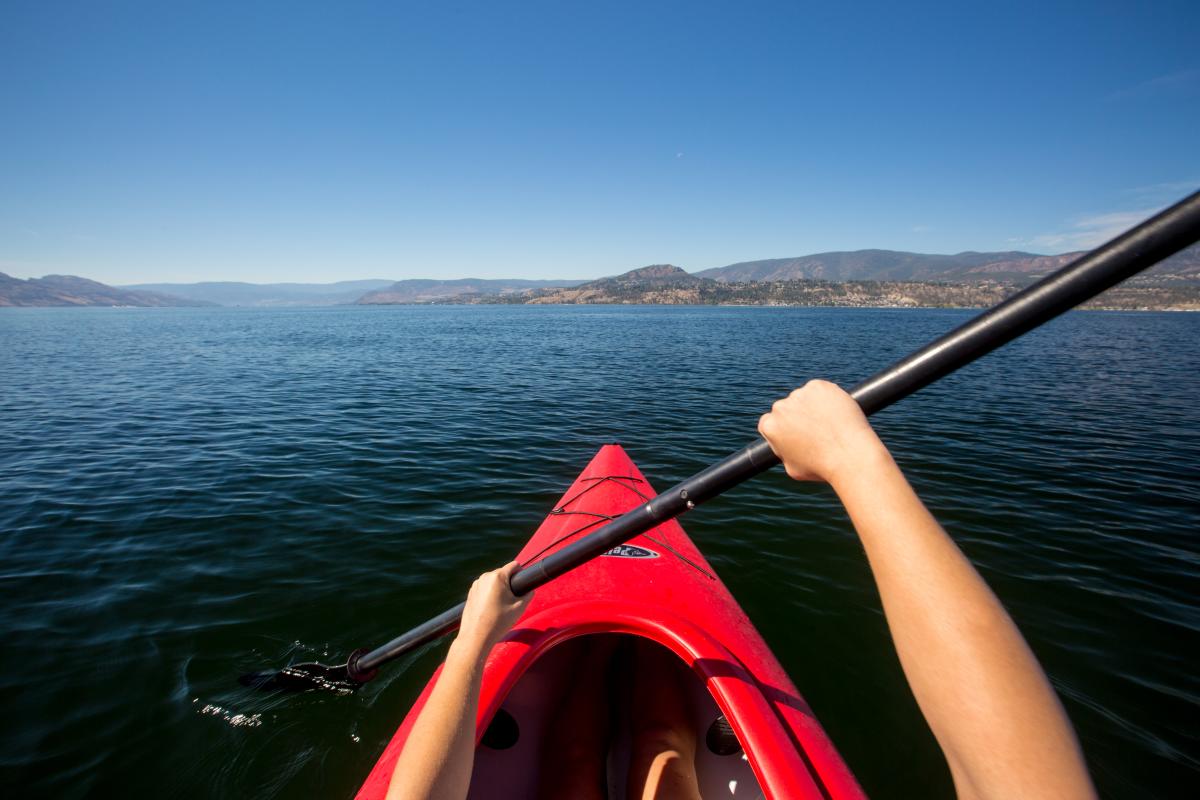 Photo by: Shawn Talbot Photography
In a world of ultra-connectivity, your high performers are likely looking for an escape from every day and a chance to truly unplug and unwind. Your incentive travel experiences should leave your trip earners feeling valued, relaxed and recharged.
From skiing at Big White Ski Resort, paddling Okanagan Lake or hiking Kelowna's numerous trails, Kelowna offers a wealth of year-round wellness and outdoor experiences that are good for mind, body and soul.
Your earners can also enjoy the outdoors at one of Kelowna's 19 breathtaking golf courses. Averaging over 2,000 hours of sun every year, Kelowna has one of the longest and driest golf seasons in Canada making it the perfect escape from any remote office.

Drink it All In
50th Parallel Estate Winery. Photo by: Shawn Talbot Photography
Kelowna is home to more than 40 wineries - all within a short 20-minute drive from downtown. That kind of choice can be overwhelming so why not reward your high performers with a premium guided wine tour from Wicked Tours? With year-round tours to East Kelowna, Lake Country or West Kelowna, their team of passionate local guides make your tour truly unforgettable so your earners can just sip back, relax and savour the experience.
For an unparalleled winery experience,  Lake Country's 50th Parallel Estate Winery is a must for any food and wine lover. Located just 15 minutes from the Kelowna International Airport, 50th Parallel offers spectacular panoramic vineyard and lake views, award-winning wines and one of Canada's Top 100 dining experiences at BLOCK ONE Restaurant.

Sustainable Stays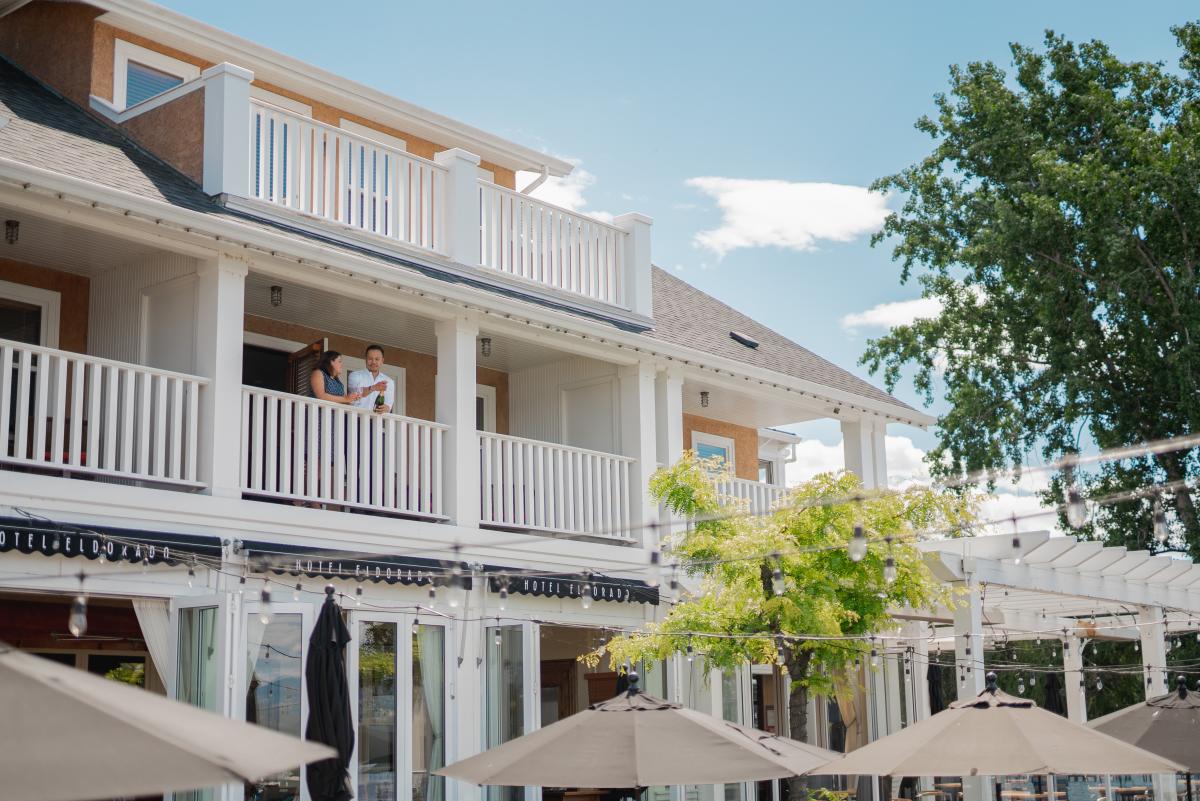 Eldorado Resort. Photo by: Nic Collar Film
While destination sustainability has always been something that incentive travel planners have valued, it is now more important than ever. The Thompson Okanagan region, which includes Kelowna, became North America's first Biosphere Certified Region in 2019. This certification, accredited by the Responsible Tourism Institute and World Tourism Organization, aligns with the United Nations 17 Sustainable Development Goals to ensure the future viability of tourism around the world.
More than 30 tourism-based businesses in Kelowna are now Biosphere Committed in order to serve you sustainably including several accommodations partners.
The Four Points by Sheraton Kelowna Airport is not only a sustainably-minded choice, but also offers your earners a central local to experience all that the region has to offer including top attractions like Predator Ridge Golf Resort and the Scenic Sip Wine Trail.
With its luxurious lakefront location, Kelowna's renowned Eldorado Resort offers elegant accommodations with stunning lake and mountain views. Earners can unwind with a stroll along the waterfront boardwalk or enjoy one of the signature craft cocktails on the waterfront Eldorado Lounge. While I recommend the Spirit of the El Old Fashioned, their extensive cocktail menu (including spirit-free options) truly has something for everyone.

Customize Your Experience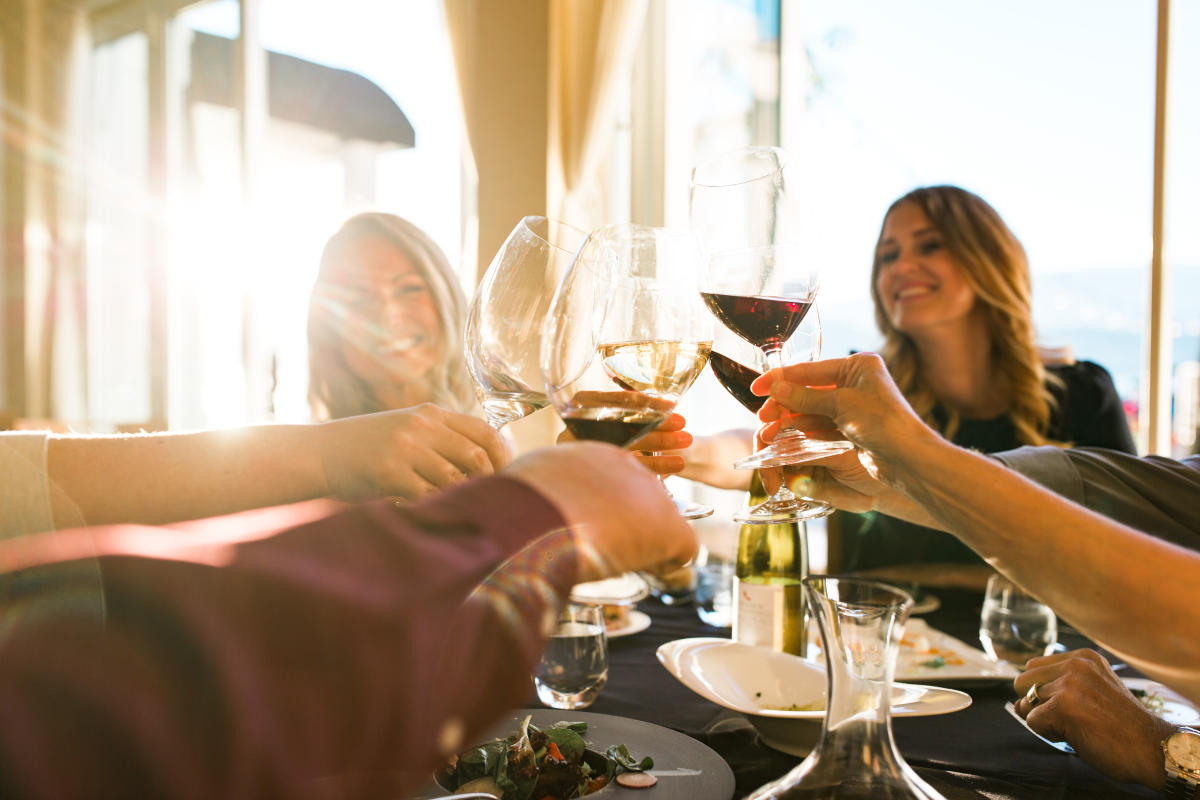 Photo by: Wines of British Columbia
A true four-season destination, Kelowna offers the ultimate in wine, beer, culinary, golf and ski so you can reward your top performers with their ideal travel experience. 
Contact us today to learn how our team can help you customize an unforgettable incentive travel experience.