Now that you can see the snow-capped mountains surrounding the Kelowna area, the countdown to the ski season has begun!
With Big White Ski Resort only an hour's drive away from Kelowna, whether you stay on the mountain or in the city, you are guaranteed to have a fun winter getaway. Many of the hotels in Kelowna also have ski packages that include your accommodations and your lift tickets to make your vacation as smooth as the snow you will soon glide on.
This year, Big White Ski Resort is amping up for another powder-filled season with many improvements.
The crews have been working since the summer to enhance a return trail from the Gem Lake area. This upgrade will give skiers and snowboarders an early start to their favourite Gem Lake runs. In previous years, this part of the mountain was usually closed until around Christmas, but with all the crews' recent hard work, you can plan on the Gem Lake chair to open in early December!
Newbies will also benefit from an expansion to the beginner's area this year. Practice your pizzas and french fries on the new Magic Carpet 2.0 in Happy Valley right below the Ice Climbing Tower!
New machinery on the mountain means that skiers and boarders will get to experience runs maintained by two new groomers. At the cost of close to a million dollars, the two new engines will offer the most modern alpine technology for prime corduroy runs.
To ensure the best guest experience, Big White's Central Reservations team will be relocated to a new centre at 300 Happy Valley Road. The first phase of this $5.5 million project will be showcased this season with added guest parking and a guest lounge with showers - a bonus amenity for those who want to ski on the day of their check-out! In addition, this new building will be home to meeting rooms and a maintenance shop.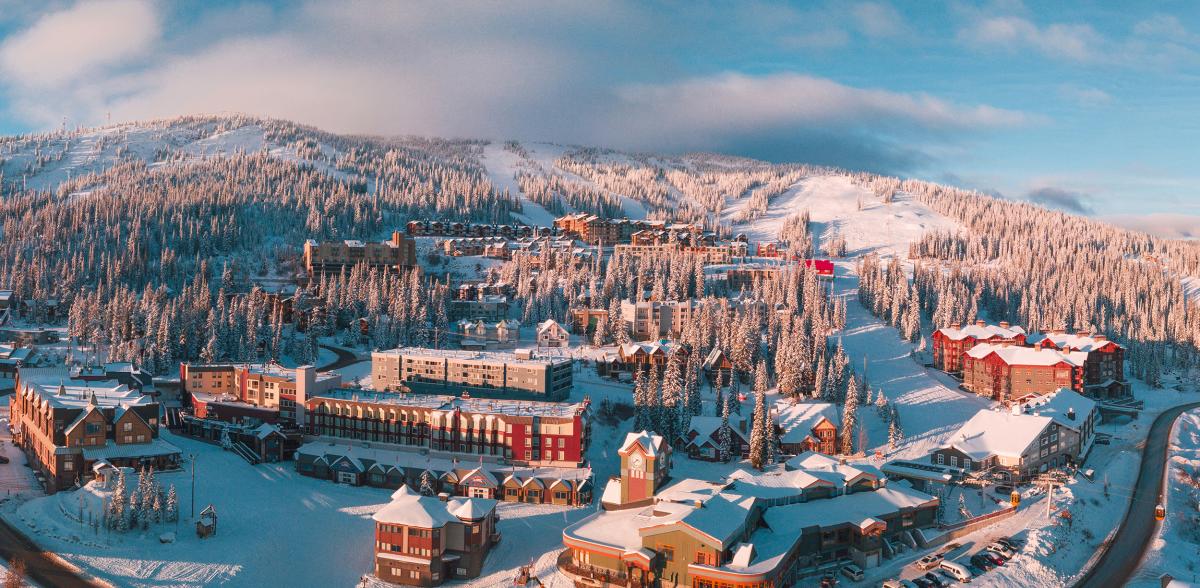 Here's another incentive to book a ski trip to Kelowna if you are an out of town guest. If you're flying into Kelowna via WestJet Airlines, the mountain offers you a free lift ticket the day you arrive! To take advantage of this deal, just show your same day of arrival boarding pass and your photo ID to the Big White ticket desk. There are also regularly scheduled airport shuttles if you need a ride to the mountain. Blackout dates for this offer are from December 21, 2019 to January 5, 2020.
Only a few more weeks until opening day - see you soon on the slopes!